SF Game Developers Mixer - Now 50% Less Zombies!

Thursday, January 27, 2011 from 6:00 PM to 8:00 PM (PST)
Event Details
Announcing the first evening of Networking and Mischief of 2011
An opportunity like this only comes along once in a lifetime…ok may be more often than once in a lifetime, but only slightly more often – and it's FREE, including drinks and mischief…
Do you know everyone you need to know right now? When it comes to game development, do you have questions? Are you surrounded with the 'right' people to answer them?
Want to connect with the best in the industry? Now is your chance!
New this year - a dramatic reduction in zombie attacks, and an increase in awesomeness!
This is the event you have been waiting for!– come out and meet with the best game developers, producers, and studio heads.  Our previous events have seen guests from companies such as Zynga, Booyah, EA, Playdom, Rock You, iWin, Kabam, and MANY more!!!
On January 27th chat, have a few drinks, and brainstorm ideas with the best of gaming in the Bay Area (and beyond)!  There are few opportunities like this to meet with talented artists, top game developers, movers, shakers, rainmakers, and ecosystem service providers.  Just to break it down for you, our last event was 40% CEOs/CTOs/founders, and other studio management – 30% producers, developers & designers -and 30% business development professionals.
Reserve now! Click the link above!
Why? Because we don't want to turn you away!
This event is free, but we can only allow 150 attendees. Our last few events including those that were paid sold out and we had to turn people away at the door. We don't want to do that to you.
Come say hi!
As always, if we haven't met before make sure to come introduce yourself when you see us at the workshop. We look forward to meeting you there!
Sana Choudary & Japheth Dillman
Event details
When: January 27th 
Agenda: Drinks, conversation and shenanigans 6-8pm
Where:  Pillsbury Law Firm-  50 Fremont St # 14
San Francisco, CA 94105-2273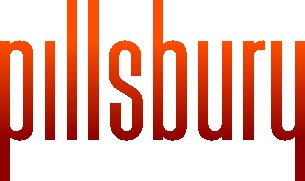 About Pillsbury's Social Media, Entertainment & Technology Team:

A confluence of factors is radically transforming the way that people interact socially, the way businesses develop and maintain relationships, the power that individuals have to impact consumer and business decisions, and the value users add to the content of websites and other online services. A number of social media technologies and platforms are maturing simultaneously, creating a seismic shift in online social and commercial activity. Our team includes more than 30 attorneys in offices around the world advising clients on the interplay between business, legal and technological issues associated with social media. Pillsbury's clients are using applications and technologies in innovative ways, often creating new or leveraging existing business models using social media applications and virtual worlds.
About our Drink sponsor:
Magners Irish Cider offers Refreshment the Irish Way - now in two  
varieties, Original Cider and Magners Pear.   For more information,  
visit Magners online at .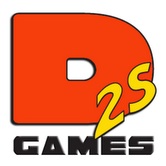 About D2S Games:
D2S Games is revolutionizing mobile and social games by connecting  
players to each other and their environment.  Our formula for fun:  
combine casual, multi-player games that you play on the big screen TV  
in your favorite hangout, with your mobile phone as the game  
controller.  The results are an instant party connecting you to others  
through awesome social gaming.  D2S Games puts big screen fun in the  
palm of your hand - and gets you in the game.
When & Where

Pillsbury Law Firm
50 Fremont St # 14
San Francisco, CA 94105


Thursday, January 27, 2011 from 6:00 PM to 8:00 PM (PST)
Add to my calendar
Organizer
SF Game Developer's Workshop
SF Game Developers Mixer - Now 50% Less Zombies!