Description
San Francisco: Freelancers Meetup
Welcome to Freelancers Union SPARK!
We host meetups for freelancers by freelancers: we invite you to bring your expertise, questions, and elevator pitches to the table to workshop and discuss.
Join us on the first Wednesday of every month (and online via our FB group) to meet other entrepreneurs in the area, get inspired, and talk about stuff like...
---
November Networking Hour
Fall is in full swing, so what better time to hang out with your community and do a little networking? Come for the opportunity to mingle in a relaxed environment, stay for the unique SPARK vibes and conversation.
---
SPARK is built on the premise that we're stronger together than we are on our own.
Check out the national conversation at #FreelanceSPARK or send a friend to one of our events across the country!
Quick tips:
Yes, this event is for freelancers of all industries. We're all connected by our efforts to succeed in the gig economy.
No, this event will not be taped- it's a meetup!
Sometimes we do bring in an expert speaker- we'll announce that above.
SPARK meeting venue is hosted by:
A haven for global nomads, individuals, and teams searching for a place where they can achieve their purpose and enjoy every moment, surrounded by a chosen family.
FIND OUT MORE ABOUT OUR COMMUNITIES
Grab a snack or drink from the cafe to bring to the workshop. We'll have snacks as well!
SPARK SF is brought to you by: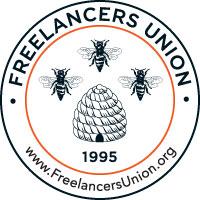 About Freelancers Union
Freelancers Union is a membership organization that provides benefits, resources, and advocacy for 425,000 independent workers nationwide. To learn more or join, visit freelancersunion.org. Membership is free.
SPARK SF is led by: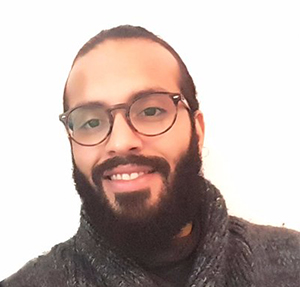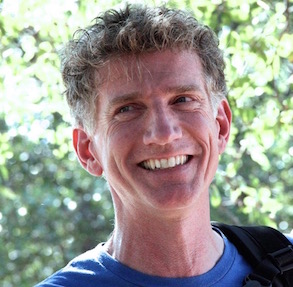 Omar Ruiz Geronimo

CEO and Co-founder at AlliesPro.com, an online service that helps professionals get paid 100% of their work by securing the files and money even before starting to work. Omar describes himself as an adventurer and thrill seeker, who is fascinated about how the 'future of work' unfolds. You can find more about him on Twitter, LinkedIn and Alliespro.com
Michael Garrigues
After a few years as a tech copywriter, Garrigues is now a videographer for documentary, corporate and television projects. He's shot for National Geographic: "Undercover Angel, "Shark Tank" South Africa, and the Food Network, and numerous documentaries. Garrigues also documents ethnographies for market research companies. Foglifter Media is Garrigues' company, which provides video services to companies and non-profits in the San Francisco Bay Area. Find out more here: foglifterfilms and here fogliftermedia.
Photos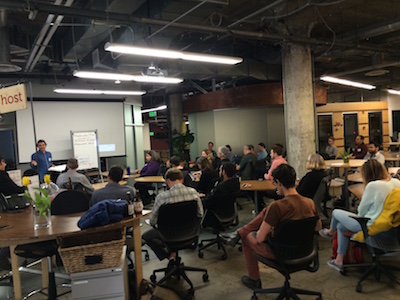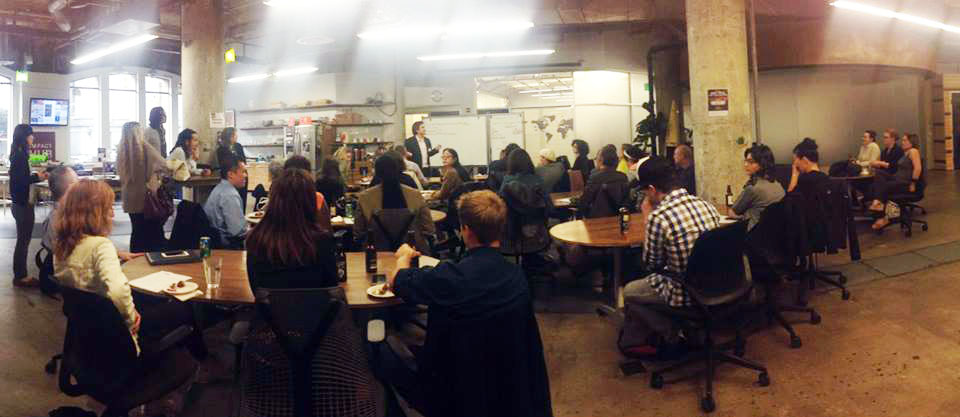 RSVP now to reserve your spot! Did we mention drinks and snacks?!
- Michael and Omar