Description
We're taking over the entire cruise terminal including both floors for the most epic kick-off night yet!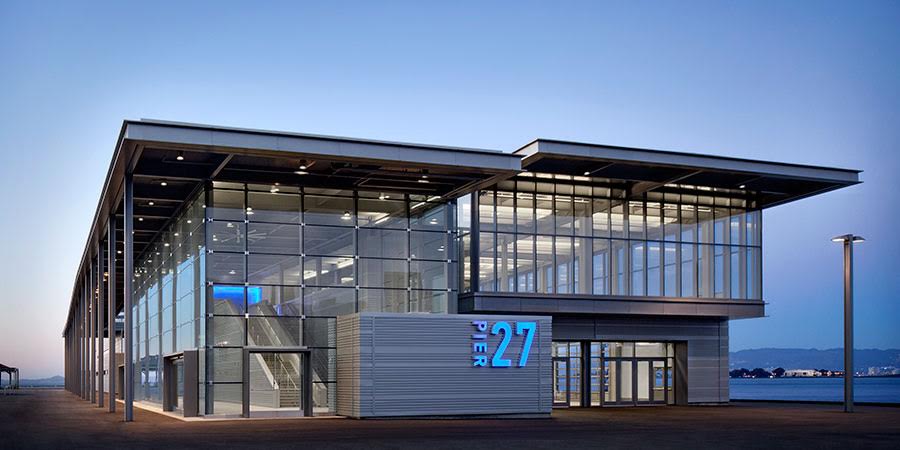 SF Design week kicks off with the opening night reception on June 14th. We want to celebrate not just design itself, but the communities, people and issues that continually change the way we understand design. Join designers from around the world and treat your senses to an experience into what it means to be a designer.
We are excited to introduce our musical guest, the first woman beatboxing finalist from America's Got Talent , "Up and comer" as quoted by Refinery 29 and a one-woman vocal symphony, Butterscotch.
Making it's way to the U.S. for the first time, Casa Castiglioni, An International Exhibit from Milan, Italy will be featured at Design Hub . Casa Castiglioni explores the work of one of the greatest industrial designers of the 20th century, Achille Castiglioni. The exhibit showcases nearly 60 years of the Italian designers historical objects.
LOCZIdesign and Heavy Projects have partnered to bring visitors a truly unique augmented reality exhibit: exploring the changing nature of a city that questions everything. This interactive exhibit expands the view of the city by the bay, from beatniks to technocrats, and paves the way for this year's San Francisco Design Week.
Airbnb is designing a custom experiential installation inspired by this years theme, "Question Everything".
Stay tuned for more updates of events, installations and more coming to this years opening night reception!
Please read our fine print:
Cash bar. Off the Grid food available for purchase. No ticket refunds. All proceeds benefit and support San Francisco Design Week non-profit produced 501(c)3
Ticket provides access to the opening night reception for San Francisco Design Week only. Tickets for individual SFDW events will be released May 3rd.
By purchasing a ticket you are agreeing to terms that photography and video will take place and will be used for promotional purposes only.