SF Cutters: Walter Murch, Jeff Greenberg, and Sean Safreed

Thursday, November 20, 2014 from 6:30 PM to 10:00 PM (PST)
Event Details
THIS EVENT IS CURRENTLY SOLD OUT look for invites to our Dec 12
SF Media Holiday Party w BAWIFM, TransmediaSF, and Producer's Foundry


To cancel a ticket contact sfcuttster@gmail.com

VIEW "PARTICLE FEVER" ONLINE
http://particlefever.com/
and check SF Cutters Facebook page for updates of additional
Walter Murch (Particle Fever) and
Maureen Gosling's ( Ain't No Mouse Music ) screenings nomousemusic.com/

SF Cutters Welcomes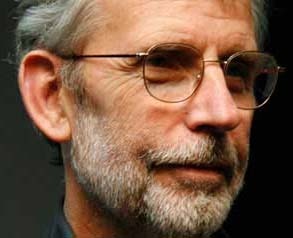 Walter Murch
Murch started editing and mixing sound with Francis Ford Coppola's The Rain People (1969). Subsequently, he worked on George Lucas's THX 1138 and American Graffiti and Coppola's The Godfather before editing picture and mixing sound on Coppola's The Conversation, for which he received an Academy Award nomination in sound in 1974.[6] Murch also mixed the sound for Coppola's The Godfather Part II which was released in 1974, the same year as The Conversation. He did sound design work on Apocalypse Now, for which he won his first Academy Award in 1979.[7] (He was also significantly involved in the re-editing work that resulted in the extended Apocalypse Now Redux in 2001.) In 1985 he directed his own film, Return to Oz, which he co-wrote with Gill Dennis.
Unlike most film editors today, Murch works standing up, comparing the process of film editing to "conducting, brain surgery and short-order cooking", since all conductors, cooks and surgeons stand when they work. In contrast, when writing, he does so lying down. His reason for this is that where editing film is an editorial process, the creation process of writing is opposite that, and so he lies down rather than sit or stand up, to separate his editing mind from his creating mind.[8]
Murch has written one book on film editing, In the Blink of an Eye (1995),[9] which has been translated into many languages including Chinese, Italian, Hebrew, Spanish, French, German and Hungarian. Prior to this, he wrote the foreword to Michel Chion's Audio-Vision: Sound on Screen (1994).[10] He was also the subject of Michael Ondaatje's book The Conversations (2002),[11] which consists of several conversations between Ondaatje and Murch; the book emerged from Murch's editing of The English Patient, which was based on Ondaatje's novel of the same name.
In 2007 the documentary Murch premiered at the San Francisco International Film Festival, which centered on Walter Murch and his thoughts on film making.[12]
In 2012, Murch's translations of short stories by the Italian writer Curzio Malaparte were published as The Bird that Swallowed its Cage.[13]

Jeff Greenberg Trainer, Editor, Post Production Consultant
Future Media Concepts and J. Greenberg Consulting

Over the last decade, Jeff has amassed over 20 different software certifications. He is a Master Adobe, Apple, and Avid Instructor in the areas of editorial, compositing, sound, color correction and compression. Jeff is a sought after seminar speaker as well as a post production specialist/consultant. He is also at the helm of the esteemed Editors Retreat - a yearly, exotic getaway for editors, by editors.

Though Jeff decided not to be a doctor, he approaches education with surgical precision combined with an ever-appealing, friendly personality. He also writes books, articles, and creates wonderful and informative tutorial-videos for macProVideo.com. We at MPV are pleased to welcome Jeff to our family of world-class trainers!

Sean Safreed Co-Founder RED GIANT SOFTWARE
Sean Safreed is co-founder of Red Giant Software, and a veteran of the computer graphics industry. Before founding Red Giant Software in 2002, he managed products as diverse as Apple's QuickTime, Silicon Graphics' video systems, and Puffin Design's Commotion rotoscoping software
SF Cutters is grateful to Red Giant Software Sponsorship for this meeting and raffle sponsorship for the coming year
We are grateful to our Meeting Host Adobe Systems
Meeting Sponsor RedGiant Software
Group Sponsors Adobe Systems and Blackmagic Design
Raffle Sponsors listed below:
 Special Deals and Editors Retreat Discount for SF Cutters and Pass Giveaway ( during Nov 20th Meeting )



------------

VIEW "PARTICLE FEVER" ONLINE
http://particlefever.com/

Particle Fever follows the inside story of six brilliant scientists seeking to unravel the mysteries of the universe, documenting the successes and setbacks in the planet's most significant and inspiring scientific breakthrough.
Imagine being able to watch as Edison turned on the first light bulb, or as Franklin received his first jolt of electricity.
For the first time, a film gives audiences a front row seat to a significant and inspiring scientific breakthrough as it happens. Particle Fever follows six brilliant scientists during the launch of the Large Hadron Collider, marking the start-up of the biggest and most expensive experiment in the history of the planet, pushing the edge of human innovation.
As they seek to unravel the mysteries of the universe, 10,000 scientists from over 100 countries joined forces in pursuit of a single goal: to recreate conditions that existed just moments after the Big Bang and find the Higgs boson, potentially explaining the origin of all matter. But our heroes confront an even bigger challenge: have we reached our limit in understanding why we exist?
Directed by Mark Levinson, a physicist turned filmmaker, from the inspiration and initiative of producer David Kaplan and masterfully edited by Walter Murch (Apocalypse Now, The English Patient, The Godfather trilogy), Particle Fever is a celebration of discovery, revealing the very human stories behind this epic machine.



----------------


Editors Retreat PASS for one attendee, and  SF Cutters Discount
http://www.editorsretreat.com/ and INFO

DAYTONA BEACH   Thurs Feb 5 1pm - Tue Feb 10, 2015
The Shores Resort & Spa

Pricing, and Application Process

Requirements for all applicants/attendees:
The Editors Retreat is available to editors of all genres, including TV, film, video, corporate communication or government. A minimum of 5 years of extensive professional experience is required to apply.

FIRST TIME ATTENDING?

• Step 1: Apply
Applications will be reviewed by committee. Please submit your professional resume listing your work experience and education to Denise Miller. Make sure it also includes references. Optional: You are encouraged to show us your reel. Provide us with the URLs for viewing your work online. You will be contacted within 2-3 days with a decision regarding your acceptance into the Retreat. Don't get left out this year: APPLY NOW

• Step 2: Register
Upon receiving confirmation of acceptance, your email address will be added to the invitation list and you will be provided with the necessary web address (URL) to register.

ALUMNI of the Editors Retreat are automatically accepted

Why attend: INTENSIVE CURRENT INSTRUCTION, OUTSTANDING NETWORKING WITH NATIONAL AND INTERNATIONAL EDITORS


TOP REASONS TO ATTEND THE EDITOR'S RETREAT

    You want to be in a community of inspired TV, film and video professionals to reenergize your passion for your work.
    You can't find an event of this caliber anywhere else; the instructors and program are top quality, attracting the best editors in the industry.
    You want to invest in your skills, advance yourself professionally and take your work to the next level.
    You seek to expand your network of like-minded post production professionals.
    You've worked hard all year and now it's time to relax, unwind, and play some poker with other accomplished editors.
    THE GOODIE BAG! Retreat attendees will receive a gift bag worth thousands of dollars!




SF Cutters will give one All Access  Tuition Pass  away in an Essay contest Nov 20 -
(Airfare, Hotel, food and beverage are not included - participants are required to stay in one hotel - sessions are held during meals )
( Corrected)
FULL ACCESS PASS + WARMUP == it includes 6 days of sessions, all networking activities and special events —
WINNER's PRICE $1650.00  — regular price $4195
OR 
FULL ACCESS PASS = includes 5 days of sessions, all networking activities and special events —
WINNER's price $1395, regular price $3695.00
in each case the price paid actually covers Editors Retreat costs only on hotel and food &Beverages for the days mentioned.. so all training, goodies and kick ass experience are on Editors Retreat (Future Media Concepts. Apologies for any confusion. FMC hope you aren't too disappointed with the offer correction and that your members will still be excited for the opportunity to win this!
 Airfare is not included.  (there is one night that attendees spend their own dollars and go out or stay in etc)  Please check the schedule and airfares to make sure you can get to and from Daytona Beach, Florida

- essays must be single page printed hard copy and turned in during the Nov 20 meeting - wait for them to be collected

- you need to attend the Nov 20 meeting to enter, if no qualified applicants apply and commit to the time and costs we may choose to not assign the pass

- essay should have
your full name, address, phone, email and other contact info
should demonstrate - your experience, skill level, passion to take the Editors Retreat
and clearly state your understanding, commitment to schedule the time, make the trip, and have the current ability to pay the room and board fees upfront, and your travel.

This is not a great opportunity for anyone who is struggling financially and will loose their job, home or apartment by making this journey - please leave the opportunity to those who can cover the expense.

Jeff Greenberg will review the complete essays and choose the winner.


Benefits for 2015 have not yet been set but last year incuded

Goodies for everyone - and Prize Raffles and Game Winner Bonuses



All SF Cutters may use this Discount to reduce costs - ( cannot be combined with other ER Discounts )
SFCUTTERS MEMBER DISCOUNT of 10%:

SF Cutters code CUTTERS15.  
Refer to
http://www.editorsretreat.com/editors-retreat-rates/
it has current pricing and what is included in each package. Your code will take 10% off WHICHEVER package your members choose. Here's how it breaks down:


    reg. price    w/discount
RETREAT FULL ACCESS    $3,965.00    $3,325.50    $3,325.50
RETREAT FULL ACCESS+ WARMUP    $4,195.00    $3,375.50

ER Alumni have a greater discount - check your emails from Editors Retreat

Questions check the website
http://www.editorsretreat.com/
 or email Denise Miller
Denisem@fmctraining.com
http://www.editorsretreat.com/contact/

===============


Maureen Gosling and Chris Strachwitz  will be appearing Screening
THIS AIN'T NO MOUSE MUSIC as the opening night film this Friday night Nov 7 8 pm at the
Stinson Beach Film Festival. It will follow their opening night gala at 6:30pm.
Tickets and Information
http://stinsondocfest.org
Attendee List
Sort by:

Date

|

Last Name
When & Where

Adobe Systems San Francisco
601 Townsend St
San Francisco, CA 94103


Thursday, November 20, 2014 from 6:30 PM to 10:00 PM (PST)
Add to my calendar
Organizer
SF Cutters: http://www.sfcutters.com
SF Cutters is the World's first Apple Final Cut Pro User Group forming in March of 2000. We have evolved to cover NLEs on the Mac, including but not limited to FCP, PremierePro, After Effects, Resolve, AVID, Lightworks, related plugins, VFX software and more. We also focus on the business, aesthetics, and life of the postproduction professional.
That's right, the concept of a DV User Group, complete with networking, screenings and tech info centered around Apple Final Cut Pro was born right here in San Francisco. Currently there are over 100 chapters of Creative Pro User Groups based upon our model. We are proud to be the founders of this exciting movement, dubbed in 1999 as "The DV Revolution". Viva!
SF Cutters meets regularly in San Francisco and the Bay Area Jan thru Nov, the schedule may vary from year to year.
SF Cutters: Walter Murch, Jeff Greenberg, and Sean Safreed