Description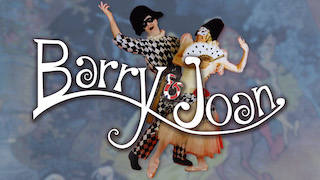 SF Cutters is Honored to have Four Guest Presenters Tues Feb 25, 2020
Doors open 6:30PM Announcements 6:45PM
Speakers from 7PM Closing 8:30PM
Eric Pomert, Editor/Producer www.EricPomert.com Excerpts from his Work "Barry and Joan" plus
Mabel Valdiviezo and Travis Bennett
Mabel Valdiviezo and Travis Bennett will discuss "Metamorphosis: Phase1," a multimedia dance performance premiered last Fall at the CounterPulse Theater in San Francisco.
Kevin Monahan As time allows Q and A and Updates Adobe PremierePro
Bios and Work Descriptions for Guest Speakers Follow Below
Special Giveaways and Benefits
1 Winner 1 full year of Adobe Creative Cloud ( either a new subscription or extend your current subscription ). www.adobe.com
1 Winner by Essay drawing 1 Pass to Future Media Concepts and NABSHOW PostProduction World PPW Conference ( value $1325 ) non transferable -
https://www.nabshow.com/education/training-programs/post-production-world
Two unique giveaways - limit one prize per winner All who are receiving this message may use NABSHOW Discount Code PPW04 for either a Free Exhibits pass ( value $159 ) and or $100 discount for the Full Post Production World Pass www.nabshow.com NOTE prices will increase the closer we get to the dates April 18-22 Conferences Sun Noon April 19-22 Exhibits. Details for the Giveaways and Transit/Parking info will be sent to registered Attendees - Please read your messages
Reminder one SF Cutters registration per person, each attendee must be registered under their own name and email, duplicates and apparent duplicates will be void and cancelled . No refunds for free tickets.

SPEAKER BIOS AND PRESENTATION DESCRIPTIONS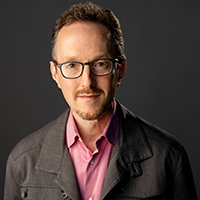 ERIC Pomert www.EricPomert.com
Eric started life as a theater and film kid. At an early age, his parents exposed him to the works of great narrative directors, including Hal Ashby, Lina Wertmüller, Mike Nichols, and François Truffaut.

Eric is a specialist in humor and music, and worked as a major brand tv commercial editor for 15 years before starting narrative work with his first feature "Love, Ludlow," the runner-up for the 2005 Sundance Film Festival Audience Awards.
A New Jersey transplant to California where he lives with his wife in the Bay Area, Eric has worked in broadcast production and postproduction since 1990. In addition to a slew of short films, he has edited hundreds of commercials for clients including Mercedes Benz, Heineken, Diet Dr Pepper, and Puma. His spots have won awards at the Cannes Film Festival and the British International Advertising Festival, and have aired on the Super Bowl and around the globe.
Eric has collaborated as an Editor and Producer with top directorial and technical talent including the Oscars Awards team, and he has had the pleasure to work on projects featuring stars such as Will Ferrell, Usain Bolt, Barbara Walters, the Frank Langella, Rob Corddry, Mike Myers, Lauren Bacall, and Paul McCartney.

Current projects include the features "Barry and Joan", "Ladyhunters" the multimedia musical "Stroll Down Penny Lane," and promos for "Late Night with Leonard Bernstein," the Minnesota Opera, and the Moab Music Festival.

________________________________
Mabel Valdiviezo and Travis Bennett will discuss "Metamorphosis: Phase 1," a multimedia dance performance that combines shamanic storytelling with interactive visuals and sounds to explore the intersection of family separation, trauma and the well-being of Latinx immigrant women.
"Metamorphosis: Phase 1" premiered last Fall at the CounterPulse Theater in San Francisco.
Mabel Valdiviezo Filmmaker and Artist is an award-winning filmmaker, multidisciplinary artist and alumnus of the Sundance Producers Conference who creates visually compelling films on socially relevant contemporary issues. Her directing, producing and editing experience ranges from corporate and commercial clients to documentary, feature and short film projects. She has worked on projects for Oracle, Stanford, Google, Facebook and for media companies such as CBS Interactive, Revision3, On24, LinkTV and KQED. www.haikufilm.org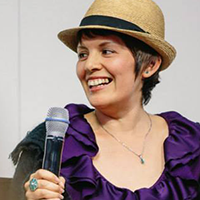 With her documentary project Prodigal Daughter, Mabel has participated in the NALIP Latino Producers Academy and received the 2019 San Francisco Arts Commission Individual Artist Grant. She recently directed and co-produced the dance performance Metamorphosis:Phase 1 via CounterPulse's Combustible Arts-in-Residenc
Travis Bennett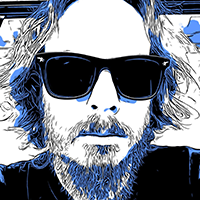 Tech Artist and Music Producer
Travis Bennett is an experimental tech artist, music producer, and immersive web developer. His work explores society's relationship with emerging technologies such as AR, VR, facial recognition, performance capture, and artificial intelligence. Travis often collaborates with Kinetech Arts; creating OpenPerform, and producing the annual DanceHack event. www.travisbennett.com

FAQs
Are there ID or minimum age requirements to enter the event? 18 or older.
If younger be accompanied by parent, guardian, teacher. All attendees may be ask to show ID.
What are my transportation/parking options for getting to and from the event?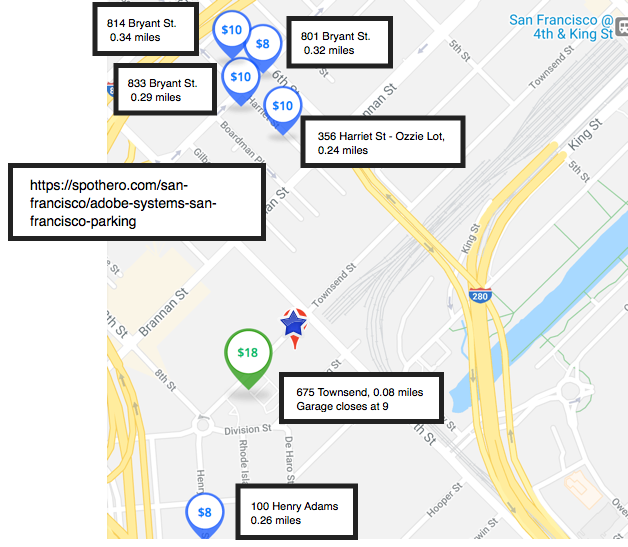 Closest buses: MUNI #10, and #19. Closest Muni train stop 4th and King - NJudah, T Line. Caltrain Station, BART transfer to MUNI from Market St. Stations. Check 511.org for traffic, and Trip Planner
If driving do not leave valuables or living things in vehicles, observe all parking signs, there are Tow Zones and some 24 hour meters in the area.
How can I contact the organizer with any questions?
email: sfcuttster@gmail.com
What's the refund policy?
No Refunds, free event. No responsibilty for loss, or damage, giveaways have no cash value.