SF Cutters Sept 22 Filmmaker Robin McCain, AJA VIDEO and Imagine Products
Description
Thanks to our Location Host Adobe Systems and Gold Sponsors Adobe and Blackmagic Design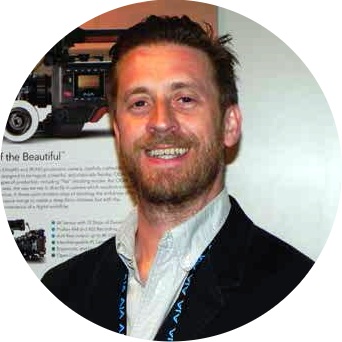 Andy Bellamy, AJA Product Manager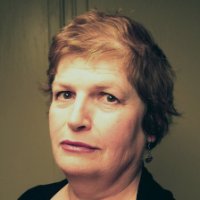 Robin McCain, Award-Winning Filmmaker, Cinematiks Production Company,
SF Cutter Member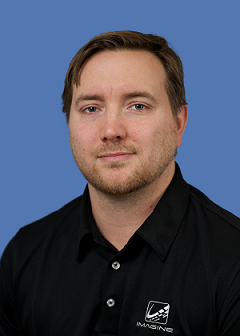 Imagine Products: Lead Software Engineer Mark Hudgins
SF Cutters Tues Sept 22 Meeting Welcomes
Robin McCain, AJA, and Imagine Products!

TOP PRIZEs :
Adobe Creative Cloud Subscription ONE Year - either for new subscribers or Time ADDED on your current subscription
5 Copies of Imagine Products HD-VU2, WATCH OFFLOADED CLIPS INSTANTLY
and
Multiple Products from AJA Video

WE WILL BE AT 601 TOWNSEND FOR TUESDAY SEPT 22, and WEDNESDAY OCT 21 - final meetings for 2015
Doors OPEN AT 6:30 or sooner
Thanks to AJA and Imagine Products for sponsoring refreshments for this meeting
AT Tables VISIT:

AJA: Andy Bellamy, Tery Williams, https://www.aja.com/
Imagine Products: Mark Hudgins www.imagineproducts.com
REEL Directory : Katie Carney http://www.reeldirectory.com/

Speakers:
SF Cutter and Filmmaker Robin McCain :
"All Digital Workflow - Acquisition to Delivery"
Project Case Study Shooting with Canon Vixia /
Post Adobe Premiere Pro - Lumetri Color
Robin McCain is a principal in Cinematiks
bio:
Robin Elaine McCain is a pioneer in applied multimedia, computer graphics and theatrical productions. She holds a B.A. degree in radio/tv/film & technical theater from Rhodes College. She is a member of the Producers Guild of America (PGA) where she has served as a board member of PGA NorthWest and on the PGA Documentary and Nonfiction Committee.
McCain has been a member of USITT, Bay Area Video Coalition, Film Arts Foundation/San Francisco Film Society and appears in Who's Who.
She also stars in the online comedy cooking series, Evil Auntie's Quick & Sexy Family Cooking, for which she is co-producer, editor and vfx artist.
McCain filled several production roles on Elly and Henry, a feature documentary about the architect of the first solar house in America, as co-producer, sound, grip and webmaster.
Earlier she was co-producer and responsible for digital visual effects on God Wears My Underwear, an award winning experimental film about the Holocaust and reincarnation which toured to several international festivals and is currently available through iTunes and is included in The Internet Archive.
McCain has co-produced over two dozen projects with Leslie Streit. Most notably, Vlad Draculea in the Year 2000 (1994), a multimedia stage production which toured to the Edinburgh Festival and provided the inspiration for VD2001 (1996) the first episodic serial on the World Wide Web (winner of several awards), Eyewitness (1999) an internationally acclaimed short film and Anarchist, a graphic novel for the Internet.
McCain's work in multimedia, computer technology and graphics has led her to a number of well known clients including Intel Corporation, LucasFilm and NASA.
Awards:
Producers Mark - Producers Guild of America 2014
Official Honoree - 13th Annual Webby Awards 2009
Silver W3 Award 2009
Best Short Film - DNA Film Festival 2006
Selected Artist - Hong Kong Biennale 2002
Selected Artist - Women Make Waves 2000
Honorable Mention for Screenplay - Cinequest Film Festival 2000
Top 50 Screenplays - Red Inkworks 2000
Best Screenplay - Telluride Independent Film Festival 1999
©2015 Cinematiks, LLC
AJA Product Marketing Manager Andy Bellamy,
" New AJA Updates and the CION CAMERA "

Andy Bellamy, bio formerly FSE Phosphor, Stereoscopic Consultant for ABC3D and Creative Director for Pro3D - specialist in 3D, PreVis, Production and Post Production
Andy Bellamy is a veteran in PreViz, Production, Post, Delivery and 3D
Imagine Products: Lead Software Engineer Mark Hudgins
Demos HD-VU2
Many Thanks to Adobe Systems for Hosting our Meeting
and to Adobe Systems and Blackmagic Design for yearly support.
REMINDER - REGISTER FOR ADOBE VIDEO WORLD AS SOON AS POSSIBLE
#SAN JOSE Tues Nov 17- Sun Nov 23

Schedules are Detailed: http://www.adobevideoworld.com/schedule/

Register for Premiere Pro World, Nov 17- Nov 20

After Effects World - Nov 19- Nov 22

or take the entire Conference with a COMBO Pass
CUTTERS15 will save you $150 from any conference option.
http://www.adobevideoworld.com/
RAFFLE LIST


RAFFLE LIST


1YR ADOBE CREATIVE CLOUD SUBSCRIPTION http://www.adobe.com/

ARTBEATS $500 Gift Certificate http://www.artbeats.com/

Imagine Products : Multiple Copies of HD-VU2
http://www.imagineproducts.com/


AJA - https://www.aja.com/

•Izotope RX4 Repair your Audio https://www.izotope.com/

• NEW Sponsor: New BlueFX ****
https://www.newbluefx.com

NewBlueFX Essentials 3

NewBlue Essentials 3 includes 48 presets in 4 effects that enhance details in your footage, correct lens distortion and allow you to touch up your scenes.

www.newbluefx.com/essentials-3.


• Boris FX BCC UNIT FILM STYLE
• Evoke the look of Old Hollywood films
• Mimic Technicolor's highly saturated colors Two Strip Color
• Add film damage, soft glows, and film grain
• Deinterlace
• Includes 8 filters & 200+ presets
• Cross-host license
Compatibility: Adobe After Affects, Premiere Pro, Avid Media Composer, FCP X (Motion 5), Resolve, and Sony Vegas Pro
http://www.borisfx.com/products/


• RED Giant Software http://www.redgiant.com/
MAGIC BULLET SUITE:
Color Correction, Finishing, and Filmlooks for Filmmakers Includes:
Magic Bullet Looks, Magic Bullet Colorista, Magic Bullet Film, Magic Bullet Mojo, Magic Bullet Cosmo, DeNoiser and Lut Buddy
http://www.redgiant.com/products/magic-bullet-suite/

• Imagineer Systems: 1X Mocha Plus : Planar Tracking software
http://www.imagineersystems.com/products/mocha-plus/


• DigiEffects
1X DigiSuite: Damage, Phenomena, Tweak & Aura
1X NEW VIDEO WALL for AE CS6 and CC
http://www.digieffects.com/

• NOISE INDUSTRIES : "Sports Graphics" only with FCPX
This effects pack is a collection of 4K ready broadcast-quality sports overlays, lower thirds, and backgrounds. Add statistics, scores, and information to sporting videos in a stylish and professional way.

Sports Graphics has been designed for Mac OS X Yosemite and will work exclusively in Final Cut Pro X.

Plugin Exclusive to FCPX

http://fxfactory.com/info/shadowtype/

• PEACHPIT PRESS - ebooks and discount code
Adobe After Effects CC Visual Effects and Compositing Studio Techniques by Mark Christiansen

peachpit.com
Discount 35% off (plus free shipping in the U.S.)
Code: SFCUTTERS (simply enter the code during the checkout process
Descriptions: SF Cutters members save 35% on books, eBooks, and videos!
Expires: 12/31/15



• Rampant Design 2X volumes http://rampantdesigntools.com/

• 1 X TiffenDFX Standalone Plugin
http://software.tiffen.com/products/dfx-products

• "THAT STUDIO" One Bundle Winner's Choice for
Premiere Pro CC2014, After Effects CC2014 or FCPX
http://thatstudio.com/#products

• Divergent Media: http://www.divergentmedia.com/

2 Xs of EditReady:
Quickly transcode any QuickTime file
• Focal Press: 2 books http://www.focalpress.com/
"Dialogue Editing for Motion Pictures, A Guide to the Invisible Art, 2nd Edition"
By John Purcell

"The Pocket Lawyer for Filmmakers, A Legal Toolkit for Independent Producers, 2nd Edition"
By Thomas A. Crowell, Esq.

• New 2015 Reel Directories http://reeldirectory.com

• Larry Jordan Training: http://www.larryjordan.com/

2X Larry Jordan Subscriptions Gift Certificate
NOTE LARRY JORDAN TRAINING IS NOW .COM ! Please update your bookmarks from .BIZ

• Moviola Learning http://moviola.com/ 1X 3month Pro Membership - everything in the Library available ON DEMAND

Organizer of SF Cutters Sept 22 Filmmaker Robin McCain, AJA VIDEO and Imagine Products
SF Cutters is the World's first Apple Final Cut Pro User Group forming in March of 2000. We have evolved to cover NLEs on the Mac, including but not limited to FCP, PremierePro, After Effects, Resolve, AVID, Lightworks, related plugins, VFX software and more. We also focus on the business, aesthetics, and life of the postproduction professional.
That's right, the concept of a DV User Group, complete with networking, screenings and tech info centered around Apple Final Cut Pro was born right here in San Francisco. Currently there are over 100 chapters of Creative Pro User Groups based upon our model. We are proud to be the founders of this exciting movement, dubbed in 1999 as "The DV Revolution". Viva!
SF Cutters meets regularly in San Francisco and the Bay Area Jan thru Nov, the schedule may vary from year to year.