Description
Meeting is Refreshment Sponsored by Imagine Products and Pixelflow, Hosted by Adobe, and
Major Sponsors Blackmagic Design and Adobe Systems
Doors Open at 6:30 - Pizza, Tea, Coffee, Filtered Water will be served and

Visit our Table Sponsors -
• Maureen Gosling Visit with Maureen, she will have some DVDs for sale, and can take your order!
http://www.maureengosling.com/
• Michelle E. Boone IMAGINE SOFTWARE: http://www.imagineproducts.com/
Michelle Boone is a graduate of the prestigious Kelley School of Business in Indianapolis. She joined Imagine Products at the beginning of 2014 as the Marketing Coordinator. Her marketing experience and graphic design background have been invaluable in driving Imagine Products success this year.
Come see the latest version of Shot Put Pro and some very useful products you may not yet have seen:
PreRoll Post, HD-VU2. Ask questions and learn how to easily manage offloading digital files to your workstation, and smart archiving and RAW files viewing solutions
• Patrick Sculley, PixelFlow:Live demo of Pixelflow's features: content review, approvals, notes more!
• Katie Carney REEL Directory
Northern California's One Stop Production Directory for 30 years, stop by and get YOUR LISTING with Katie!
• Ben Yennie Producer's Foundry Founder and Author "The Guerilla Rep: American Film Market Distribution Success on No Budget" http://www.amazon.com/The-Guerilla-Rep-American-Distribution/dp/0692263268

ª Marco Solorio, One River Media: http://www.onerivermedia.com/blog/?p=1180

New books: "Ultimate Comparison Guide to the URSA and CION" and "Rigging Your Cinema Camera"

• Alvin Remmers: will demo a new Previsualization and Storyboard App: "Shot Pro",
soon to be available as a download
___________________
Speakers 7-9:30PM ( Attendees need to have entered the meeting by 7 PM )
: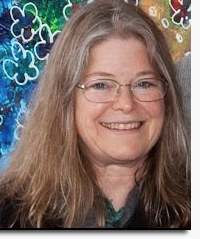 Maureen Gosling
www.imdb.com/name/nm0331510/

MAUREEN GOSLING has been a documentary filmmaker for more than thirty years and is best known for her twenty-year collaboration with acclaimed independent director, Les Blank (Burden of Dreams, Always for Pleasure). Gosling has also been sought after as an editor, working with such directors as Jed Riffe (Waiting to Inhale, California's "Lost" Tribes), Tom Weidlinger (Heart of the Congo, A Dream in Hanoi), Shakti Butler (The Way Home), Ashley James (Bomba: Dancing the Drum), Amie Williams (Stripped and Teased) and Pam Rorke Levy (The Mission District: The Hidden Neighborhoods of San Francisco).
Maureen's work has often focused on themes of people and their cultural values, music as cultural expression and the changing gender roles of men and women. Her films have been seen in countless film festivals around the world, on national public and cable television, on television in Europe, Australia and Asia, and have been distributed widely to educational institutions.

One of her current works "Aint No Mouse Music" is currently in theatres around the country this month and will soon be available on DVD

Theatrical schedule:

http://nomousemusic.com/news/

Feature-length Documentary "Aint No Mouse Music" by Chris Simon and Maureen Gosling
"Smokin' hot!" —Radio One, New Zealand
"One of the best music documentaries around...This film puts the heart and soul back into music and opens your mind to incredible artists you may never have heard of." —The Film Reel, Toronto

Be a part of this film with 
a Tax-deductible Donation
LINK: http://www.sffs.org/donate/donate-now.aspx?pid=90
and
"Race to Zero" make its debut at the Mill Valley Film Festival
_______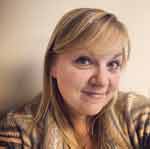 Michelle E. Boone: Marketing Specialist for Imagine Software
Imagine Products has been creating software applications for the media and entertainment industry for over 20 years. By developing high value, innovative digital video utilities to backup, view, share, transcode and archive assets, #ImagineProducts has established a high reputation among filmmakers.

Imagine Products are most well known for their offloading application, ShotPut Pro which is now in it's 5th version. ShotPut Pro 5 offers incredible speed and efficiency and uses checksum technology to ensure offloading is 100% accurate. The same thoughtfulness toward file accuracy was used when creating their archiving application, PreRoll Post. Combined with any #LTO tape deck like mLogic's Thunderbolt powered mTape, PreRoll Post takes advantage of the LTFS (Linear Tape File System) supported by tape drive manufactures. PreRoll Post can create thumbs, metadata and proxies all while backing up to many different locations. Both applications offer different presets for customizing to the end users specifications.

Imagine Products latest application HD-VU2 gives the user the ability to share raw files faster and more efficiently than ever. HD-VU2 plays any camera files in their original form without transcoding or modifying them. It also has the ability to color correct on the fly to give the user an accurate portrayal of footage while on set or location.
_______
Josh Feldman:

Josh Feldman is a RISD grad who has been profiled in the New York Times and recognized by Wired Magazine for his filmmaking. He was a creative director at the legendary firm Frogdesign for seven years. Senn is his first feature

"Senn" was produced with a budget of $15,000 with a #Adobe #PremierePro, #Photoshop, #AfterEffects, #Audition, #Encore workflow with #Cinema4D and #Logic integration.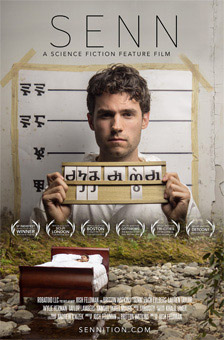 http://sennition.com


Josh will speak from his experience focusing on postproduction - showing examples from the timeline, touching on:
• Planning for post
• Timeline (via screenshots), example break downs
• Integration with Cinema 4D for VFX and Logic - for Audio
• and Solving specific problems
___________________
Raffle / Giveaways
• RAFFLE PRIZES AND GIVEAWAYS - PLEASE READ - Current Update -- still adding more
and there will be NEWS on the Editors Retreat in DAYTONA BEACH Florida = 2015

YOU MUST arrive on time and ATTEND THE FULL MEETING AND STAY UNTIL THE END FOR DRAWINGS AND BE PRESENT - 
ONE PRIZE PER PERSON LIMIT -

TOP PRIZES
NEW REDGIANT SOFTWARE Returns to SF Cutters Raffle Sponsorship 2014-2015
http://www.redgiant.com/

one licensse Shooter Suite (that includes PluralEyes, BulletProof and 4 other products

Only for Oct 23: Imagine Products: $99 Imagine Bucks more description to come
http://www.imagineproducts.com/

Michelle E. Boone traveling to San Francisco to speak and visit with SF Cutters
Makers of the FAMOUS Shot Put Pro. PreRoll Post for archiving and metadata indexing, NEW RAW files Viewer HD-VU2 
__________________

• REEL Directory:
http://reeldirectory.com/
Several NEW Reel Directories - this meeting only!

__________________

Stock footage, Stock Elements, Sounds and Templates:

• Artbeats: Stock Footage Sound Fx Templates Music and more 
1X $500 gift Certificate http://www.artbeats.com/

• Rampant Design NEW Products http://rampantdesigntools.com/

1 Downloadable H.264 volume 

• Indie Essentials: The Essential Toolkit for Indie Filmmakers and Videographers 
http://www.indieEssentials.com ‪@IndieEssentials
‬
__________________

Software: Utility, Transcoding VFX, Tracking, Roto, Color


• Divergent Media: http://www.divergentmedia.com/
2X seats of EditReady:
Quickly transcode any QuickTime file to an edit-ready format 
like Apple ProRes or Avid DNxHD


Imagineer Systems:

(1) seat of Mocha Plus -formerly mocha AE) is the brand new Planar Tracking and masking utility that now supports Adobe After Effects and Premiere Pro, Apple Final Cut Pro, Motion, HitFilm and Boris FX. mocha Plus goes beyond the bundled versions by adding new features, including a 3D camera solver and lens correction tools for After Effects. Also new! easily copy and paste mocha's tracked roto masks to Premiere Pro CC.learn more:

http://www.imagineersystems.com/products/mocha-plus/



• Noise Industries http://fxfactory.com/ 
1 seat Movie Credits 
Create movie credits with little effort and countless customization options, stunning text animations with an integrated motion mixer, character randomization, motion blur, letter particles, 3D camera, and backgrounds. It is an easy-to-use text animation plug-in designed for editors who frequently work with text and titling.


Movie Credits has been designed for Mac OS X Lion / Mountain Lion / Mavericks and will work in Final Cut Pro 7 & X, Motion 4 / 5, as well as Adobe After Effects and Premiere Pro CS6 / CC / CC 2014.
 

and
 1 seat Smooth Skin 
Automatically detect and track faces without the need for keyframing while applying skin-smoothing techniques to the skin tones, excluding similar tones in the background. Correct for imperfections such as freckles, pale or dark skin tones, shine, wrinkles, and blemishes.

 Smooth Skin has been designed for Mac OS X Lion / Mountain Lion / Mavericks and will work in Final Cut Pro 7 & X, Motion 4 / 5, as well as Adobe After Effects and Premiere Pro CS6 / CC / CC 2014.
To learn more about FxFactory, Noise Industries' visual effects package for Final Cut Pro / Motion / After Effects / Premiere Pro,


• TiffenDFX Standalone license http://www.tiffensoftware.com/ 
Simulating 2,000+ popular award-winning Tiffen glass filters

__________________


TRAINING AND LEARNING:


• 1 3mo. Moviola Training Pro Membership http://moviola.com/
• Focal Press: 3 books NEW Selections: http://www.focalpress.com/


• Larry Jordan Training: http://www.larryjordan.biz/

2X Larry Jordan Webinars Gift Certificates
1X Larry Jordan Subscriptions Gift Certificate


Cheers,
SF Cutters: www.sfcutters.com



___________________
FAQs
Are there ID requirements or an age limit to enter the event?
Attendees must all have legal ID. Beer will only be served to attendees aged 21+, you may be asked for ID.
What are my transport/parking options getting to the event?
Your answer goes here
Where can I contact the organizer with any questions?
email: sfcuttster@gmail.com before Oct 21 for a response before Oct 23.
Is my registration/ticket transferrable?
Register with Eventbrite and you may change the name, and email on your ticket. Or email the ticket to a friend to download with your noteor print and give the ticket to a friend - write a short note of transfer on the print out. Allow enough time before 6:30 entry to update your badge.
What is the refund policy?
No refunds.
Organizer of SF Cutters Oct 23 filmmakers Maureen Gosling & Josh Feldman
SF Cutters is the World's first Apple Final Cut Pro User Group forming in March of 2000. We have evolved to cover NLEs on the Mac, including but not limited to FCP, PremierePro, After Effects, Resolve, AVID, Lightworks, related plugins, VFX software and more. We also focus on the business, aesthetics, and life of the postproduction professional.
That's right, the concept of a DV User Group, complete with networking, screenings and tech info centered around Apple Final Cut Pro was born right here in San Francisco. Currently there are over 100 chapters of Creative Pro User Groups based upon our model. We are proud to be the founders of this exciting movement, dubbed in 1999 as "The DV Revolution". Viva!
SF Cutters meets regularly in San Francisco and the Bay Area Jan thru Nov, the schedule may vary from year to year.