SF Cutters : A Night Hosted by AVID :
Chris Nelson, Editor of "Lost" and "Mad Men",
Michael Krulik AVID Sr. Applications Editor, &
Jesse Spencer, Editorial, Colorist, Post Consultant

Wednesday, December 1, 2010 from 6:30 PM to 9:30 PM (PST)
Event Details



This EVENT IS NOW basically SOLD OUT.

 

 

AVID
2001 Junipero Serra Blvd
Daly City, CA 94014

 

LOOK FOR THE BLUE NEON CENTURY THEATRE SIGN AND PARK





check in at the front desk and come up to the 5th floor.




 

 

 

 

 

 

However throughout the day as cancellations come in I will update the ticket availability.

 

IF you know you need to cancel please email me at 

 

sfcuttster@gmail.com 

and I will offer a comp for early cancellations received by Monday Nov 29 for our Jan meeting TBA ( normally all sales are final: not refundable nor exchangeable) We hope you can attend but if not we do want to serve as many people as possible.

 

People are asking for tickets and at this time we cannot issue more, I cannot guarantee being able to honor a waitlist order either, but we will not hold seats if you do not arrive on time. Doors open at 6:30 and meeting starts at 7. If you have a ticket please arrive no later than 6:50 or send me an email by 6 pm Nov 30 that you know you will be late, so I have a list of late arrivals to give security.

 

It is an 8 min walk from BART Daly City. There are numerous trains that will get you there by 6:30 or a little before. Food will be served upon arrival and during the event, no need to stop.

http://www.bart.gov/

 

Detailed driving directions below - please plan your course and leave time for heavy commute traffic.

There is no lobby to wait in but the parking lot is available for people to wait in their cars

 

MAP URL:

please click this link:

 

 

 

SF Cutters Presents  December 1, 2010 Meeting

Hosted and Sponsored by AVID ( Daly City - see directions below)

(all electronic recordings of SF Cutters' events are prohibited)




Many Thanks to SF Cutters' Monthly Sponsors :

Adobe Systems, AJA and Create More , the SF Cutters Crew,

 our Generous Raffle Sponsors and most of all the Fantastic SF Cutters!

_________________________________________

Top prizes awarded this evening:

******

Media Composer 5 by AVID:

******

There will be drawing with response cards -to enter, attend and fillout one card, cards will become property of AVID and you may be contacted for marketing purposes. Drawing will take place Dec 1 and winner announced

Media Composer 5 will run on an Apple Laptop - it's software.

More info about Media Composer 5 please click the link:

http://www.avid.com/US/products/family/Media-Composer




All Access Pass to 2011 Feb 16-20  Editors Retreat

******

held this year in beautiful New Orleans, produced by Future Media Concepts, - to enter you must be able to commit the time, and the travel expenses plus hotel and meals contract ( approx $950 + your transportation cost) and

Submit a written essay - bring it with you .

This was held over from Oct 26 with permission from FMC. ONE winner will be announced the evening of Dec 1.

 details:

The essay should be approx 100 words or less, be legible, contain your name and contact information. It needs to minimally state:

Why you wish to attend

How you will commit to the time, travel and expense requirements. This event is for people who already know how to edit, and are currently editing. The top NLE's FCP, Adobe Premiere, and AVID will be covered in different sessions.

Essays which meet the minimal standards will be eligible, one winner will be randomly drawn from this group of essays and announced. Winner must have attended either the Oct 26 or the Dec 1 SF Cutters meeting.

The Keynote Speaker is Geoffrey Richman, editor of "The Cove", "Sicko" and "Murderball".

For more info regarding the Editors Retreat click and save this link - information will be updated as program commitments are confirmed please click this link:

http://www.editorsretreat.com/

_________________________________________

Dec 1 SF Cutters Program Highlights:

******

Come see "LOST" Video Editor Chris Nelson

discuss Avid's essential role in producing one of television's biggest hits. Learn more about the processes behind the multiple award nominations and wins for "LOST" and "Mad Men", and gain insight for how you can stand out as an Editor to get jobs in a competitive environment. 

Join us at Avid's Daly City office for an open dialog and see the process first hand as you are taken through various Editor's cuts and how they evolve. Discover how Chris works with his peers and fine tune video to create the final production using Avid Media Composer.

Additionally, San Francisco Editor Jesse Spencer 

 will be filling in between with some uncommon solutions to common problems editors face daily in Final Cut Pro. Its a grab bag of advanced tips and tricks that will save you time, and encourage you to discover new techniques of your own to fit your editing style.

1) Your friend the option-key:

This simple modifier key is ubiquitous even in the Finder - use how to add this "copy here" key in new ways to keep your timeline work fast and easy.


2) Chomp! A trick for conforming

Tired of doing drudgery sorting work on long timelines? Here's a quick trick that takes advantage of FCP's destructive overwrite timeline editing to make isolating events easy.


3) Third Degree (Ken) Burns.

FCPs greatest asset - simple "Ken Burns" moves can also be its worst enemy. Swapping elements, resetting keyframes, and exchanging elements can be a tedious bore unless you have a low paid assistant :-) or you watch Jesse's demo.


4) High Precision YUV and 10bit - getting more than you expect from your media.

Colorspace can be a difficult concept for any editor to wrap their heads around- But it can be the critical ingredient to making your final edit be all that it can be. This simple demo will explain the power of engaging FCP's High Precision Rendering with dramatic results.




*

Refreshments  will be served at 6:30 and throughout the night and a raffle to close out an informative and fun evening! 

 

 




________________________________________




Dec 1 SF Cutters Meeting AGENDA:




******

6:30 pm: Doors Open Networking

7:00: Welcome and Announcements

7:10: Jesse Spencer

7:45: break 

8:00: Keynote Presentation with Chris Nelson and Michael Krulik

9:00: Q/A, Raffle / drawings

9:30: Everybody go home safely! 




________________

ABOUT OUR SPEAKERS: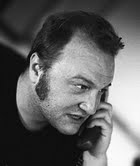 JESSE SPENCER
Jesse is a San Francisco Based Editor, most recent On-line Editor and Post Production Coordinator :
"The Most Dangerous Man in America: Daniel Ellsberg and the Pentagon Papers"
Offline and Online Editor, Colorist and Consultant. Experienced in consumer and professional formats; Standard Def, High Def and File based film/video; specializing in feature length independent productions.
Jesse Spencer's Specialties:
Offline Editing, Online Editing, Color Grading, Consulting, Post Management, DVD authoring, 2D and 3D Graphics
Jesse Spencer's Demo Reel  please click this link::
IMDB  please click this link::
http://www.imdb.com/name/nm1440502/#EditorialDepartment
*********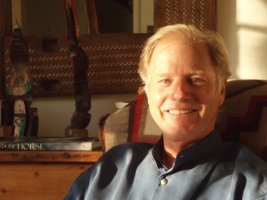 CHRIS NELSON 
Emmy Award winning Editor of "Lost", "Mad Men", "Six Feet Under", "House", "China Beach" and more. Has a long professional experience as an Editor, Producer, and Director - contrary to the adage - "You can't do it all" - Chris has, and with a great deal of skill and recognition. 
He is also very articulate about the storytelling process of creating a scene, working with scripts, and building the emotional exchange in a scene. "Lost" was a particular challenge as a sophisticated serial, multi-level fictional form. It was also edited by a team of editors, and changed editors over time. Chris Nelson contributed a major body of work to the completed series.  
This is a rare opportunity to listen and be able to ask questions of one of the editors of some of the most popular television series of our day.
IMDB  please click this link::
http://www.imdb.com/name/nm0625243/#Editor
Videos  please click this link::
http://www.imdb.com/name/nm0625243/videogallery
Awards please click this link::
http://www.imdb.com/name/nm0625243/award]
*********

MICHAEL KRULIK
SF Cutters welcomes Michael Krulik , Sr. Applications Editor for AVID. Michael will fill us in on the new changes to Media Composer 5. Whether you are new to AVID or have used it for years Media Composer 5 has taken a new leap into flexibility and ease of use. Michael is very knowledgeable, funny and communicates clearly. So whether you are saving up your questions now, or the come to you on the spot, he welcomes your interest. 
This is SF Cutters first AVID centered meeting in ten years. This is something LAFCPUG in Los Angeles and BOSFCPUG in Boston do every year. In fact BOSFCPUG often holds joint meetings with the very active Boston Avid Users Group and it has been a very lively and fruitful exchange. Let's keep an open mind, and see what's cookin in the AVID kitchens. "Take turns stirring the sauce." 
__________
FREE Parking INSTRUCTIONS:
Avid headquarters are approximately 2 blocks north on the right side of the
road at 2001 Junipero Serra Blvd.
There is a free parking structure on the right hand side of the road before
the movie theaters. Park on any available, non-reserved spot.
If you have travel options 511 by phone, or 511.org will help you find the least congested route, and we highly recommend you consider BART, and park in a BART lot - observe the parking requirements at your local BART station.
MAP URL:
please click this link:
BART directions: VERY EASY!! 8 min walk from BART - 
BART stop from all directions is the Daly City BART station.
Exit the BART station and head South on Junipero Serra Blvd
Avid is next door to Century Theaters at 2001 Junipero Serra Blvd
On the left side of the road as you head South along Junipero Serra Blvd.
________________
Driving directions:
Directions from SF By Car
101 South
Take the I-280 exit towards Daly City.
Merge on I-280 South.
Take the John Daly Boulevard exit (keep going straight - stay in the middle
lane - no turns) which puts you on Junipero Serra Blvd.
_______
Directions from the South By Car
101N.
Take the I-380 West/San Bruno (I-280) exit.
Merge onto I-380 West.
Take the I-280 North exit towards San Francisco
Merge onto I-280 North.
Take the Daly City/Westlake District exit which puts you on Junipero Serra
Blvd.
_______
From Oakland By Car
880N.
Take the I-80 West exit towards Bay Bridge/San Francisco.
Merge onto I-80 West.
Continue on US-101 South.
Take the I-280 exit towards Daly City.
Merge on I-280 South.
Take the John Daly Boulevard exit (keep going straight - stay in the middle
lane - no turns) which puts you on Junipero Serra Blvd.
_______
From Marin - choose either the San Francisco directions ( use Golden Gate Bridge)
or Oakland if you prefer the BAY Bridge
_________________________________________
RAFFLE:
YES WE WILL HAVE A Raffle 
How does it work? EVERYONE receives one Raffle ticket at entry - we will draw winners at the end of the meeting. 
Check back for an updated list of our confirmed prizes. Don't think we will have a raffle? That has not happened for years, so let that worry go and signup for this rare opportunity to meet at AVID and talk to top Editors who want to talk to you!
Have questions about SF Cutters : A Night Hosted by AVID : Chris Nelson, Editor of "Lost" and "Mad Men", Michael Krulik AVID Sr. Applications Editor, & Jesse Spencer, Editorial, Colorist, Post Consultant ?
Contact SF Cutters: http://www.sfcutters.com
Attendee List
Sort by:

Date

|

Last Name
When & Where

AVID
2001 Junipero Serra Blvd
Daly City, CA 94014


Wednesday, December 1, 2010 from 6:30 PM to 9:30 PM (PST)
Add to my calendar
Organizer
SF Cutters is the World's first Apple Final Cut Pro User Group forming in March of 2000. We have evolved to cover NLEs on the Mac, including but not limited to FCP, PremierePro, After Effects, Resolve, AVID, Lightworks, related plugins, VFX software and more. We also focus on the business, aesthetics, and life of the postproduction professional.
That's right, the concept of a DV User Group, complete with networking, screenings and tech info centered around Apple Final Cut Pro was born right here in San Francisco. Currently there are over 100 chapters of Creative Pro User Groups based upon our model. We are proud to be the founders of this exciting movement, dubbed in 1999 as "The DV Revolution". Viva!
SF Cutters meets regularly in San Francisco and the Bay Area Jan thru Nov, the schedule may vary from year to year.