SF Cutters 7/18/2018, Filmmaker Bob Sarles, Kevin Monahan PremierePro, MORE
Description
If you are planning to attend SF Cutters July 18 - YOU MUST BE ON THE LIST -
which means SIGN UP ONLINE.
REFRESHMENTS will not be served at this meeting, your email info will only be used for reminders and any future meeting announcements. Your name will be used for BADGING, and you must have a badge and arrive on time to enter
This evening will feature:

Networking with your peers - please bring your business cards. Say hello to old friends but make new.
Talks, Announcements, Q and A:
Filmmaker, Editor Bob Sarles: "BANG: Bert Berns Story", "Mata Hari: Naked Spy"
Veteran Editor and Bay Area Filmmaker/Producer Bob Sarles will be speaking : He will be talking about cutting feature docs on Premiere, and his most recent archival based documentary projects, "Mata Hari: The Naked Spy" and "Born In Chicago" about the Chicago Blues scene in the 50s + 60s.


Kevin Monahan, SFCutters Founder, Support Product Manager, Digital Video/ Audio Applications Adobe
Bring your questions or message them beforehand.
______________________
ROXIE SCREENING - SF Cutters Producers Noah Kadner and Monica Reina Announce:
"Everything Else" screening starring Academy Award actress Adriana Barraza, premieres in SF this Director Natalia Almada Q&A Saturday, July 28th at 5pm at the Roxie Theater
https://www.roxie.com/ai1ec_event/todo-lo-demas-everything-else/?instance_id=28366
July 27 7:00 PM Little Roxie
July 28 5:00 PM Big Roxie
July 29 4:30 PM Little Roxie
August 1 7:00 PM Little Roxie
August 2 9:30 PM Little Roxie

______________________
Last Call for Editors Retreat - Atlanta, GA July 25-29 - just a few weeks away - DECIDE TODAY

USE YOUR SF CUTTER CODE SF18 for $250 discount ( Future Media Concepts Alumni, Students, and Educators may have additional or greater discounts - check the Registration page -and your email )

http://editorsretreat.com/rates-registration/
Editors Retreat is a once per year gathering of Career Editors and other PostProduction Professonals - ideal networking for the emerging editor, mid-career, and those wishing to upgrade their skills and renew networking vitality.
Peer and Expert Trainer Presentations in many aspects of Post - Grounding sessions on Premiere Pro, After Effects, AVID, FCPX and Resolve.
Program
http://editorsretreat.com/program/
Evening social events, and prize giveaways as well as Perks given to each attendee

http://editorsretreat.com/goodie-bag/
- includes a special day of critique for a group edit of professional footage provided for download just before the RETREAT -
SPECIAL KEYNOTES by Norman Hollyn
ACE Editor, Heathers Professor and Inaugural Holder, Michael Kahn Endowed Chair in Editing, USC's School of Cinematic Arts
and Kevin D. Ross
ACE Emmy Nominated Editor, Stranger Things and Halt and Catch Fire
http://editorsretreat.com/keynotes/
NOTE: Refreshments will not be served this evening, please bring your own or plan accordingly. Parking is no longer available in the Adobe Garage.
Adobe does not support events that guests can drop in without preregistration.
Many thanks to our support from Adobe Systems, Adobe User Groups, Kevin Monahan, Bob Sarles, SF Cutters Volunteer Crew, and SF Cutters Members!. Additional updates will be made.
BOB SARLES:
Originally from Buffalo, NY, Film & Television Editor, Producer & Director Bob Sarles has lived and worked in many locations, including Los Angeles, Toronto, among others, and for a long time, currently residing in San Francisco

As an apprentice and assistant editor, Sarles worked on the editorial staff of feature films including The Right Stuff, Henry & June, My Blue Heaven and Dirty Rotten Scoundrels. He was a sound editor on Breakin', Romero, and The Money Tree.

In 1986 Sarles founded his own film production company, Ravin' Films, which was incorporated in 2010. Sarles operates his production company with his longtime filmmaking partner Christina Keating, who is also his wife.


Through his production company Ravin' Films, Inc. Sarles produced a number of oral history interviews for the Rock and Roll Hall of Fame with artists including: Al Kooper, Barry Goldberg, Eric Burdon, Frankie Valli, Jerry Moss, Stewart Copeland and Wayne Kramer.

Bob Sarles co-directed (with Brett Berns) and edited the feature documentary film BANG! The Bert Berns Story, which had its world premiere at the 2016 SXSW Film Festival and has screened at the Mill Valley Film Festival, Seattle International Film Festival, Vancouver International Film Festival, Los Angeles' Don't Knock The Rock Festival, Chicago's CIMMFest and the prestigious DocNYC Festival in New York City and a score of other major film festivals and special screenings including the Grammy Museum in Los Angeles and the Rock & Roll Hall of Fame in Cleveland. The film, distributed by Abramorama, will have its theatrical and all media release in the spring of 2017.

Sarles also directed and edited the documentary film Feed Your Head: The Psychedelic Eraand produced, directed and edited the well received documentary film Sweet Blues: A FIlm About Mike Bloomfield, that was included as a DVD in the Columbia/Legacy boxed set Michael Bloomfield: From His Head to His Heart to His Hands.

Bob Sarles and Christina Keating recently co-post produced and co-edited Mata Hari: The Naked Spy
FAQs
What are my transportation/parking options for getting to and from the event?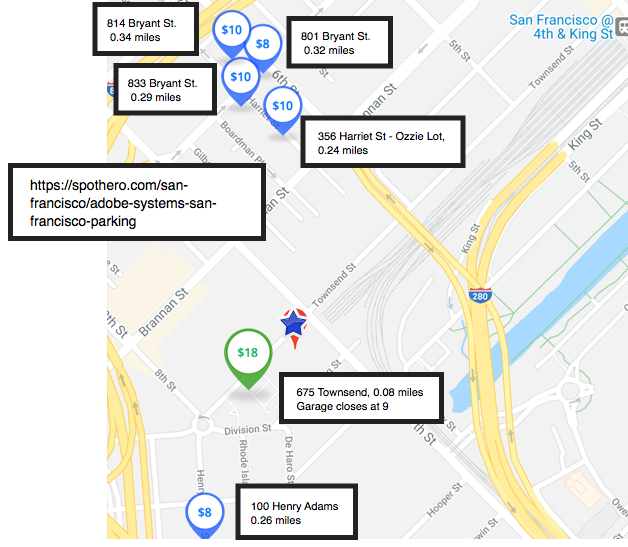 Parking on the street or paid parking lots in the area. The free Adobe Parking Garage is NO longer available

DO NOT LEAVE PETS, Children, or Valuables in your car. Advise not to chain bicycles on the street. When in doubt pay for parking in a secure lot.
MUNI Bus Routes #19 and #10 stop on either side of Townsend and 7th for #10 and 8th for #19. Check 511.org for traffic updates, routes, and schedules. Muni N Judah and T Third Street lines have stops near the 4th Street Caltrain station and are either within transferring to #10 Bus, Taxi, or Uber pickup or walking to 601 Townsend. Check schedules . BART has transfer options to the Muni system check 511.org to find the best option for your times and routes. Clipper cards purchased thru BART work on both MUNI and BART, Clipper purchased thru MUNI works on MUNI and only on SF Downtown BART stations, so you cannot exit BART outside of SF with a MUNI purchased Clipper.
How can I contact the organizer with any questions?
email sfcuttster@gmail.com with SF Cutters Meeting in the Subject area.
No responses will be possible on July 18 due to travel to the event.
What's the refund policy?
No refunds or obligations as the event has no admission charge. Time, transportation and any and all other obligations are up to the ticket holder. This event may be cancelled at short notice, always check your email.