SF Cutters 5.17 Jason Wolos Geoffrey Orthwein AXLE Durin Gleaves AdobeAudit...
Description
Seating is available while tickets last. Attendees registering after noon today will need to allow time for badges to be made on site. NO TICKETS at the door. When the SOLD OUT appears in both ticket categories we will be at capacity. Next meetings are June 21, July 12, at 410 Townsend
and Oct 26 (returning to 601 Townsend in Oct )


Much Gratitude to SF Cutters' Gold Sponsors:
Adobe Systems
Blackmagic Design


Two SF Cutter Editors and Two Top Industry Presenters

LOCATION - 410 Townsend -Doors Open 6:15


see confirmation message or the Google Map for travel advice
FEATURED SPEAKERS in Hipster: Schedule: 7:00 PM - 9:15 PM

Jason Wolos, SF Cutter PremierePro Workflow: "Trattoria"


Geoffrey Orthwein, SF Cutter FCPX Workflow: "Bokeh "


Colin Anderson, US Business Manager AXLE VIDEO Radically SIMPLE Media Management:

Durin Gleaves, Adobe Audition Product Manager:

Premiere and Audition

, Post-Production Workflow



AT Tables in Mission Dolores: Arrival - Midbreak : Arrive EARLY for REFRESHMENTS and Meetup with:

More to be announced - if your film or non profit or community group would like a table please message me


--------------------------------------------------------------------------------
Speakers:


Durin Gleaves: Adobe Audition Product Manager:
Audio post-production workflow about Premiere and Audition. He will demo the new features in Audition, Essential Sound panel and Export to AME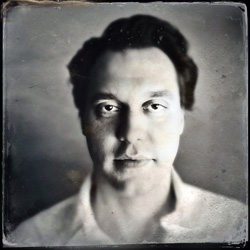 Geoffrey Orthwein: Director Writer "Bokeh" About "Bokeh"

On a romantic getaway to Iceland, a young American couple wake up one morning to discover everyone on earth has disappeared. Their struggle to survive and to reconcile the mysterious event lead them to reconsider everything they know about themselves and the world.
bokeh /boʊkə/ (boke-uh) noun
The visual quality of the out-of-focus areas of a photographic image, esp. as rendered by a particular lens.
BOKEH, a science fiction drama, stars Maika Monroe (It Follows, The Guest, Labor Day) and Matt O'Leary (Eden, The Lone Ranger, Brick). Shot entirely in Iceland, this meditative, delicate fable is about the values of life and living. The couple in this story are forced to think about the brevity of life on the planet and thus have a harder time making better choices. The story balances the universal theme of love while displaying the loneliness that exists with being in love.

Jason Wolos, Director "Trattoria"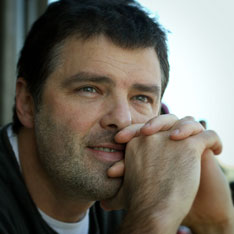 Jason Wolos is a Director, Producer, Screenwriter, Videographer whose films have played worldwide. He currently runs Fine Dining Video Productions, which has produced everything from marketing pieces to yoga videos. He is the process of opening a new independent resource for independent filmmakers in San Francisco called IndieHouse SF. He has also been assistant camera on several independent movies, taught film and video production at the SF Film Society, Bay Area Video Coalition, Film Arts Foundation, Scary Cow, Tilt, and spoken at several colleges around the Bay Area. His screenplay, TRATTORIA, was selected to one of the most prestigious incubators for emerging screenwriters in the country, the Squaw Valley Screenwriting Workshop. Only 24 participants are selected to attend and be mentored by industry experts. He has two other feature scripts in development.

Jason's IMDB Page
http://www.imdb.com/name/nm2014535/

Colin Anderson: US Business Manager AXLE VIDEO
View, tag, search, and share your entire media collection with any web browser.
Works with the storage you have, no uploading necessary.

Winner of TVBE Best of IBC 2012, Post Magazine NAB 2013 Runner-Up, and DV Magazine NAB 2013 Black Diamond Best of Show awards!

--------------------------------------------------------------------------------

RAFFLE - Over $3,000 in value

Here are some of our giveaways for the evening
RETURNING SPONSORS : GenARTS : One year subscription Sapphire Plugins

Premium plugin suite of 250+ effects, transitions, and preset looks used for broadcast, film, and advertising
Artbeats Express: One Month Subscription:
Premium Beat and Rocketstock : Royalty Free
1 $100 PremiumBeat voucher Royalty Free Music and Sound FX
1 $50 Rocketstock voucher After Effects Templates

BORISFX / IMAGINEER SYSTEMS
1 BorisFX Unit 3D Objects http://www.borisfx.com/products/
1 Mocha Plus Planar Tracking Software
http://www.imagineersystems.com/products/mocha-plus/

DIGIEFFECTS http://www.digieffects.com/
1 DigiSuite Suite of VFX software: Damage, Phenomena, Tweak and Aura
1 Video Wall: animate your wall or flatscreen a multitude of ways, images and clips


DIVERGENT MEDIA http://www.divergentmedia.com/
1 EditReady: Fast Simple Transcoding for daiies, editorial, and transcoding.

Focal Press / Routledge Press https://www.routledge.com/focalpress
"Recording Voiceover, The Spoken Word In Media" by Tom Blakemore

"Martin Scorsese" in Ten Scenes by Tim Grierson

iZotope: Boxed RX 5: https://www.izotope.com/en/solutions/repair-and-edit/rx.html

The professional's choice for rescuing audio
Visual Effects, Transitions, Design Element Packages

Redgiant Software: Magic Bullet Suite
INDUSTRY PROVEN MAGIC BULLET : Looks, Colorista III, Film, MOJO, Cosmo, Denoiser, LUT Buddy

Organizer of SF Cutters 5.17 Jason Wolos Geoffrey Orthwein AXLE Durin Gleaves AdobeAudition
SF Cutters is the World's first Apple Final Cut Pro User Group forming in March of 2000. We have evolved to cover NLEs on the Mac, including but not limited to FCP, PremierePro, After Effects, Resolve, AVID, Lightworks, related plugins, VFX software and more. We also focus on the business, aesthetics, and life of the postproduction professional.
That's right, the concept of a DV User Group, complete with networking, screenings and tech info centered around Apple Final Cut Pro was born right here in San Francisco. Currently there are over 100 chapters of Creative Pro User Groups based upon our model. We are proud to be the founders of this exciting movement, dubbed in 1999 as "The DV Revolution". Viva!
SF Cutters meets regularly in San Francisco and the Bay Area Jan thru Nov, the schedule may vary from year to year.