SF Beta 5.0.0 :: Financial Innovation

Tuesday, January 11, 2011 from 5:00 PM to 9:00 PM (PST)
Event Details
Online ticket sales are sold out. However, tickets are still available at the door for $40 each.
SF Beta is San Francisco's best and biggest startup mixer, attracting founders, innovators, investors, and executives from Silicon Valley and beyond.
Our loosely structured event attracts over 500 people, and sometimes many more. We provide tasty gourmet appetizers and a full cash bar, along with live startup demos throughout the night.
Is Silicon Valley the new Wall Street? We're kicking off our fifth year with a brand new demo theme: Financial Innovation. In partnership with @robgarciasj and LendingClub, we have assembled a first class roster of a dozen hand-picked startups that are taking the financial industry by storm. If you care about your money, you won't want to miss this one.
Details:
• Free drink ticket for the first 150 attendees
• Free appetizers from 5-6pm. (Early birds get the worm -- or, in this case, the pizza.)
• 21+ venue; no minors admitted.
• Tickets are non-refundable, but can be transferred.
• There are no formal presentations or talks. Instead, startups give demos at tables across the venue, throughout the night.
• For more information, visit our website at www.sfbeta.com
SF Beta Sponsors
GoGrid is a leading provider of cloud hosting and hybrid hosting, with a range of solutions serving everyone from small startups to large enterprises. GoGrid has been a sponsor of SF Beta for more than four years, and we're honored to have them with us once again.

linkedFA is the first social network built specifically for Financial Advisors and their clients. linkedFA offers Financial Advisors and Insurance professionals all the client relationship building benefits of Facebook, LinkedIn, etc. combined with FINRA required compliance, supervision and record keeping features.

Simplion is a technology consulting and outsourcing company with development centers in US and India. We work with start-ups and fast growth companies to bring their ideas to life swiftly at a lower cost without compromising on the quality. We provide software development services in Web 2.0., Mobile, and Salesforce.com technologies and offer comprehensive independent testing solutions.

Lending Club is an online platform that enables the issuance of and investment in consumer loans.  Lending Club brings together investors and creditworthy borrowers -- eliminating the cost and complexity of traditional bank lending -- to offer borrowers lower rates and investors better returns.  Since launching in 2007, Lending Club has issued more than $185 million in personal loans to creditworthy borrowers, while paying out more than $14 million in interest to investors.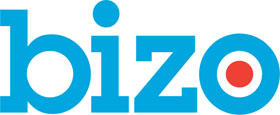 Bizo is the world's largest B2B audience targeting platform, currently reaching more than 80 percent of the U.S. business population on thousands of sites across the business Web. The Bizo platform is fueling a proven approach to precise online B2B marketing based on a prospect's anonymous bizographics including industry, job function, seniority, company size and more.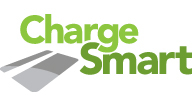 ChargeSmart is a web-based e-commerce business allowing credit and debit card funded bill payments to be made through the Internet. ChargeSmart serves as an alternative payment channel for companies in the mortgage, auto, student and utility industries that do not want to directly offer credit card payment as an option to their customers.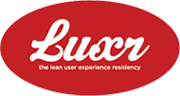 Luxr, the lean user experience residency, is a design program for early stage companies. Participating teams come together one day a week for 10 weeks to collaborate with design experts and each other. It's radically low priced and tailored to serve lean, agile startups.

Tropo makes it simple to build and deploy robust phone, SMS and Instant messaging applications. You use the web technologies you already know and Tropo's powerful cloud API to bring real-time communications to your applications.

On average, 20% of legitimate email never reaches the inbox. SendGrid solves this problem for thousands of companies, delivering billions of messages to the inbox. By replacing the need to manage your own email servers and delivering email on your behalf, we allow you to focus on what your business does well.

ZeroCater is a way for companies to automatically get food delivered from the best restaurants in San Francisco. Give them some guidelines and never think about it again.





The pariSoma Innovation Loft is a collaborative place for coworking and events in the SoMa district of San Francisco. We host events for entrepreneurs, startups and independent professionals while providing an innovative coworking space through which we seek to promote the growth of collective intelligence and innovation.

Interested in sponsoring SF Beta? Email cperry@sfbeta.com
SF Beta rocks! But don't just take our word for it...
"As networking events go, SF Beta is fast becoming an institution. In less than a year, it's turned into a reliable, if predictable, venue for meeting and greeting entrepreneurs."
"SF Beta has brought together thousands of people from hundreds of startups, creating innumerable connections along the way."
"We used SF Beta, a monthly showcase of tech startups in downtown San Francisco, as our official launch event last night. Over 500 people stopped by throughout the course of the night and the event was a great success."
"SF Beta is a healthy cross between a networking mixer and a night out at a packed bar where everyone knows everyone else (did that sound like the theme song to Cheers for a second?)"
"These events are great opportunities to meet like-minded counterparts, but they're also great ways to check out your competition, meet collaborators and build up your courage."
Startup Demo Theme: Financial Innovation



Zecco is a leading online investing website that offers access to free stock trading and low-cost options trading through its wholly owned subsidiary, Zecco Trading, Inc., member FINRA and SIPC, and foreign exchange trading through its wholly-owned subsidiary Zecco Forex, Inc. Zecco Trading account customers receive 10 free equity trades per month when they maintain a minimum net equity of $25,000 or execute 25 total trades per month; otherwise orders are $4.50 per trade.


SecondMarket is the largest secondary market for private company stock.  SecondMarket enables buyers and sellers of private company stock to transact in a secure, company-controlled online platform and through the support of our team of market specialists.


ReadyForZero is a new site that lets you track your credit card debt, and empowers you to make and follow a plan to eliminate it.  It's not a "debt negotiation" or "debt settlement" service. It's a tool that helps you get control of your debt.



MyTafi helps you go beyond the bookkeeping tools and take control of your finances. Know your Financial Truth, make smart decisions and create realistic plans so you can meet your financial obligations and afford your dreams.


Mint.com is a leading online personal finance software service from Intuit Inc., providing over 3 million users a fresh, easy and intelligent way to manage their money. And it's free. Launched in September 2007, Mint.com has quickly grown to track nearly $200 billion in transactions and $50 billion in assets and has identified more than $300 million in potential savings for its users.

FeeFighters is a comparison shopping site for Business Financial Services.  We save business owners time and money by making it easier to compare the all-in cost of each service provider. FeeFighters replaces annoying B2B salespeople and privacy-invading lead generation websites and makes shopping for financial services, such as credit card processing, as easy as buying a plane ticket.

DebtGoal is a new online service that helps you get out of debt faster by paying smarter. DebtGoal helps you create a personalized SmartPay Plan™, which tells you the fastest way to pay off debt based on your current financial situation and future goals.


Credit Sesame is a new free online tool that easily gives you the best way to save money on your mortgage and loans by unlocking your credit potential. We give you the tools to take control of your finances, receive unbiased advice, borrow smarter, and monitor your credit and debt.

CreditKarma is a completely free credit management service that enables consumers to put their credit to work for their overall financial health by providing them with customized savings recommendations. CreditKarma provides more than 2 million users with free credit scores, as well as a range of tools to help consumers improve their financial situation.

BillShrink, the personalized search engine that's helped 1.5M Americans find more than $1B in potential savings on their household bills, announced the launch of StatementRewards℠. With this new technology, financial institutions can now deliver customized, in-statement money-saving recommendations and loyalty merchant rewards to their customers. StatementRewards enables banks to drive customer profitability by growing spend and enhance loyalty by offering substantial savings on their customers' most common expenses.

BillFloat provides consumers with 'more time to pay' on bills when faced with a cash flow crunch. Through BillFloat, consumers can pay over 3,000 billers, including wireless providers and utilities, to avoid late fees, service termination, and exorbitant payday loans. Billers benefit by eliminating collections and improving cash flow.
For more information on demoing, please email cperry@sfbeta.com
Have questions about SF Beta 5.0.0 :: Financial Innovation?
Contact #sfbeta
Attendee List
Sort by:

Date

|

First Name

|

Last Name
When & Where
111 Minna St.
San Francisco, 94103


Tuesday, January 11, 2011 from 5:00 PM to 9:00 PM (PST)
Add to my calendar