Description
In celebration of Bay Day on October 5, Baykeeper is holding a combo shoreline cleanup and fun run in South Berkeley in partnership with Sports Basement & Lake Merrit Joggers & Striders!

The event will start with an optional run (or bike!), led by Lake Merritt Joggers & Striders, from the Sports Basement store in South Berkeley to the Berkeley Marina. Volunteers will gather at the Shorebird Park Nature Center and clear away the trash and debris polluting the Bay shoreline.

After the cleanup, volunteers will have the option of running (or taking more conventional transport) back to the Sports Basement Berkeley store for a free pancake breakfast celebrating the Bay.
See below pictures from Bay Day 2018!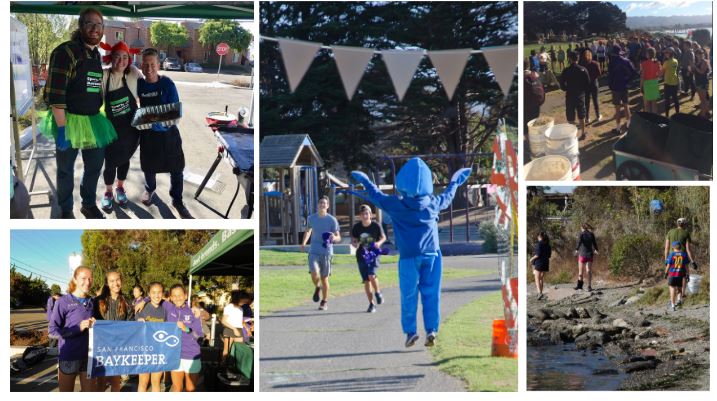 Agenda:
8:15am: Meet at Sports Basement Berkeley for FUN Run to Berkeley Marina w/ LMJS

8:30am: Roll out on run **See Strava route HERE.

9:00am: Meet at Shorebird Park Nature Center for beach clean-up - look for the SF Baykeeper tents!

9:00am-10:30am: Clean-up!

10:30am: Runners head back to Sports Basement Berkeley for after party

10:45-noonish: Meet back at Sports Basement Berkeley for appreciation afterparty & pancake breakfast with SF Baykeeper!
**If you're not participating in the fun run, please plan to meet us at the Shorebird Park Nature Center at 9:00am using your own form of transportation.
**Post clean-up, head over to Sports Basement Berkeley for the afterparty! You can either run back with LMJS, bike, drive, carpool, Lyft or use public transit.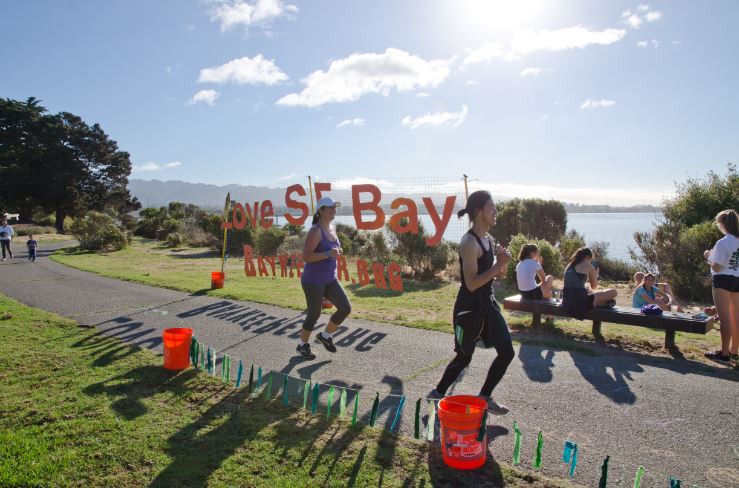 More about SF Baykeeper:
Baykeeper is a fierce champion for San Francisco Bay. For 30 years, our scientists, lawyers, and policy advocates have held polluters accountable and defended the Bay from the biggest threats.
Make a donation to SF Baykeeper HERE!
Partners include: