SF: Alternative Liquidity Paths for Founders & Early Investors - Hosted by...
Description
Join us for
"Alternative Liquidity Paths for Founders & Early Investors"
Hosted by Rubicon Venture Capital
Featuring a moderated panel discussion plus time for networking, drinks and hors d'oeuvres.
AGENDA
5:30pm - 6:00pm Registration & Networking
6:00pm - 7:15pm Moderated Panel Discussion
7:15pm - 9:00pm Networking, Cocktails, Hors d'oeuvres
Panel: Alternative Liquidity Paths for Founders & Early Investors



Sven Weber (@bauhausvc), President SharesPost 100 Fund - SharesPost (@sharespost)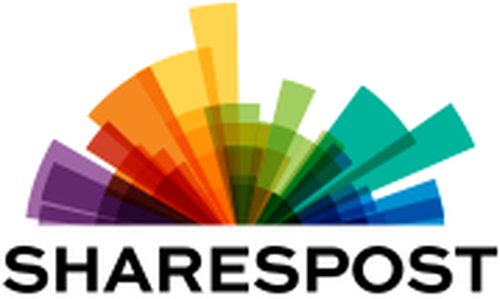 Based in Silicon Valley, SharesPost has created one of the largest, most active networks of shareholders, investors, issuers and entrepreneurs by offering products and services for late-stage, venture-backed private growth companies.
---
David McGlashan, CEO - Cygnet Capital (@CygnetCapital)

Cygnet Capital is a boutique corporate advisory firm with a strong track record of funding and partnering with emerging businesses wishing to transition from private to public ownership via listing on the ASX - Australian Stock Exchange.
---
Amir Malayery (@malayery), Vice President - Industry Ventures (@IndustryVC)

Founded in 2000, Industry Ventures manages over $2 billion and has structured flexible liquidity solutions for entrepreneurs, venture capitalists and limited partners and helped pioneer a new market along the way.
---
Ben Black (@benjamindblack), co-Founder & Managing Director - Akkadian Ventures (@AkkadianVC)

Akkadian Ventures invests in growth stage technology companies. They provide alternative liquidity solutions for entrepreneurs, angel investors, venture capital funds and employees.
---
Richard Brekka (@RichardBrekka), Co-Founder & Managing Partner - Second Alpha Partners (@SecondAlphaNews)

Second Alpha makes secondary investments in private companies, purchasing shares from existing shareholders – founders, executives, angels, VCs or corporate investors. In addition, the firm invests capital directly in private companies that meet its investment criteria, usually in tandem with making secondary purchases of shares from existing investors, but also in situations involving debt conversions, restructurings, recapitalizations or pay-to-play financings.
---
Joe Daniels, Partner - Sheppard, Mullin, Richter & Hampton LLP (@SheppardMullin)

Our Emerging Growth & Venture Capital lawyers serve as trusted advisors to both venture capital firms and the emerging growth companies in which they invest. We have formed and helped grow thousands of new companies in all major industries, including digital media, software and information technology, Internet, telecommunications, semiconductors, life sciences, and clean technologies.
---
[moderator] Andrew Romans (@romansventures), General Partner - Rubicon Venture Capital (@RubiconVC)

---
Special thanks to our sponsors:




---
We are hosting this #AltLiquidity event in multiple locations worldwide
with a varying set of panelists from EquityZen, SharesPost, Cygnet Capital, W Capital Partners, Second Alpha Partners, Industry Ventures, Akkadian Ventures, yet2Ventures, and more. We invite you to join us at all of the events as well as to share these events with friends.
---
Interested in a little pre-reading? We would like to offer free access to a relevant chapter from Andrew Romans' book "The Entrepreneurial Bible to Venture Capital: Inside Secrets From the Leaders in the Startup Game". The chapter is entitled "Ladder to Liquidity: The Secondary Market".

---
Connect with Rubicon Venture Capital on
Twitter | Facebook | AngelList
---
Disclaimer
Events are not to be considered as General Solicitation as no forward looking financial statements nor investment opportunities will be discussed or presented.
All persons attending the event are subject to approval by Rubicon VC and may be denied entrance based on inappropriate activity, actions or background.

Venture capital and angel investments involve a high degree of risk, and are only suitable for "accredited investors" as defined by the U.S. Securities and Exchange Commission. The information contained within this message is not an offer to purchase or solicitation to sell securities or any other financial instrument of any kind.
Organizer of SF: Alternative Liquidity Paths for Founders & Early Investors - Hosted by Rubicon Venture Capital
Rubicon Venture Capital is an early stage VC fund with offices in San Francisco and New York City focused on backing consumer and enterprise technology companies in the internet, software and connected hardware verticals at Late Seed, Series A and B stages. Rubicon raises capital from individual high net worth investors, family offices, corporations and institutional LPs creating a powerful network ready to help and go to bat for our startup portfolio. We enable our LPs to co-invest along side the fund on a deal-by-deal basis via innovative sidecar SPV funds right up to IPO or M&A exit.
Our investment focus is on late seed, Series A and B rounds of internet/software/connected hardware companies. To learn more visit http://rubicon.vc/