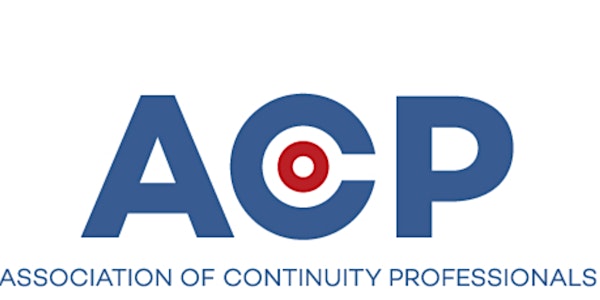 SF ACP May 2017 Membership Meeting
Location
O.co Coliseum
7000 Coliseum Way
Oakland, CA 94621
Description
May 2017 Monthly Membership Meeting
Do you want to assist in growing our chapter? Have a colleague that you believe would benefit from membership us? Has it been a while since you've attended a meeting? Then this is the meeting to attend!
Come join your fellow continuity professionals for this highly anticipated membership meeting and A's game with David Rinetti, Vice President, Stadium Operations at Oakland Athletics at the Oakland Colisseum on Tuesday, May 9, 2017! Come join us as we learn about
"Collaborative Preparation & Response: The Oakland Athletics Story"
and the complexities of crisis management and disaster readiness of one of the Bay Area's largest venues. Gain an understanding of the Oakland Athletics' cross-sector incident response capabilities. How does your campus stack up to handle cross-sector partnerships? Want to know how David manages crisis response that incorporates public safety, public transportation, local business along with thousands of fans? Learn from the best of the Bay! And, while you are there...stay for a game!! David Rinetti has graciously provided all registered ACP attendees tickets to the game, so please note the adjusted may Membership Meeting time of 4pm-7pm with the first pitch at 7:05pm. You don't want to miss this opportunity to learn, network and thank David Rinetti and the Oakland A's!!
We are almost at capacity for this event so RSVP NOW. Registration required for entry. Please, no "no shows"!
MEETING AGENDA*
3:30 - 3:50pm - Arrival & Security Check at Main Gate
4:00 - 4:15pm - Welcome & Introductions
4:15 - 4:45pm - SF ACP Bay Area Chapter Business Meeting
4:45 - 5:45pm - Keynote Presentation on "Collaborative Preparation & Response: The Oakland Athletics Story"
5:45 - 6:15pm - Networking Break

6:15 - 7:00pm - Q & A and Facility Tour
7:00pm Meeting - Closing & Transition to Game


Register today! You will not want to miss the meeting and the opportunity to network with the Bay Area's broadest group of industry professionals!
About Our Guest Speaker David Rinetti
David Rinetti enters his 37th season with the A's organization and his 17th as vice president, stadium operations.
In his current position, Rinetti coordinates event management, oversees all game day employees, including ushers, security officers, ticket takers, parking attendants and grounds crew, and assists in all construction related issues at O.co Coliseum. He is also the team's liaison with local law enforcement agencies and Major League Baseball's Security Department.
The 52-year-old Rinetti began his career with the A's in 1981, serving as stadium operations assistant, where he organized in-stadium promotions and giveaways. From 1987-93, he managed game day operations and maintenance of the A's luxury suites. In 1994, he was promoted to director of stadium operations and was elevated to vice president in March of 2000.
Rinetti also worked with Major League Baseball's Security Department at the 1995, 1998, 2007, 2010, 2012 and 2015 World Series, in addition to the 1998, 2002, 2007 and 2011 All-Star Games. He is also a member of the Major League Baseball Stadium Operations Advisory Committee.
A 1986 graduate of California State University, Hayward with a degree in business administration, Rinetti served as the A's chief liaison during the filming of the movie Moneyball at the Coliseum in 2010.
About The Oakland Athletics
The Athletics franchise is one of the most storied baseball clubs with a total of nine World Series championships between Philadelphia and Oakland. Founded in 1901 as one of the charter clubs of the American League, and relocating to Oakland by way of Kansas City in 1968, the Oakland A's have provided some of Major League Baseball's most intriguing personalities on and off the field. Winners of four World Series championships in Oakland (1972-74, 89) and 16 postseason visits between 1971-2012, the A's provide fans championship baseball in a family-friendly environment.
The Oakland Athletics organization, in conjunction with the A's Community Fund, strives to make a positive impact in the Bay Area and Northern California. A's players, coaches, and front office employees, together with fans and sponsors, are committed to meeting the social, cultural and educational demands in the community. The A's host numerous fundraising events, implement several educational programs and support various organizations that reach out to people of diverse backgrounds throughout the community.

***If you are unable to attend after registering, please cancel your registration by 1pm Friday, May 5th to open registration for others.
Location: Oakland Coliseum, Oakland, CA
Transportation: Vehicle parking available onsite, AC Transit & BART is highly recommended
*Agenda subject to modification up until the time of the meeting.
For other events and news visit the San Francisco Bay Area Association of Continuity Professionals' website.
SF Bay Area Chapter of ACP sponsored by: Everbridge