Location
Frank, Rimerman & Co. LLP
60 South Market Street
FRU Training Center - 2nd Floor
San Jose, CA 95133
Refund policy
Refunds up to 7 days before event
Description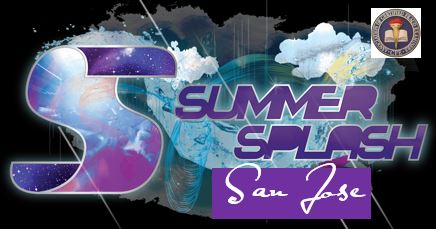 Welcome to the San Francisco Chapter of the Association of Certified Fraud Examiners Summer Splash 2019. Take a break from the heat and learn in cool downtown San Jose. This special day long training will be focused on expanding your knowledge of fraud examination through the use of well known recent case studies, including Wells Fargo, Volkswagen, Fyre Festival and Theranos. Earn up to 8 CPE's including 2 Ethics CPE's!
We will continue with the Spring Conference's theme of The Seduction of Fraud, but take a much deeper dive using case studies and group exercises. Additionally, learn how to:
Learn from the worlds leading Wine Fraud/Counterfeiting Expert!

Conduct a Fraud Risk Assessment

Discover Your True North!

Establish your organizations Ethical Baseline

Explain the impact of human behavior on fraud prevention and detection

Understand the links between compliance programs and fraud prevention, detection and investigation

Learn the latest trends in fraud against consumer brands

Learn about the risks of Trade Mark and IP Fraud Risks

Protect yourself and your clients personal details by scrubbing PeopleFinder websites

Establish a cloud based Ethics Line using the latest technology!
Additionally, we will have speakers from well known consumer products companies presenting on how fraud can damage brand reputation. Keynote Lunch Speaker: Maureen Downey of Chai Consulting.
The Ugly Underbelly of Fine Wine and Spirits Fraud and Counterfeiting is a Big Global Business.
Take a Glimpse Into How We Spot, Avoid, Prosecute and Deter Counterfeiters and other Crooks.
Top 50 Most Powerful Women in the World of Wine, Drinks Business.
World's Leading Wine Detective, "The Sherlock Holmes of Wine" – Decanter, WineSpectator, The Times, American Greed, 20/20, BBC Radio 4, The Wine Show, 60 Minutes....
Sour Grapes film on Netflix. @moevino
Chai Consulting,LLC services are tailored specifically to the needs of the individual wine collector. Expert wine authentication, wine collection planning and management strategies wine inventory maintenance, wine appraisals, wine valuations, inventory acquisitions & depletions, combined with wine education can be provided to realize the precise goals of any wine collector.

Maureen has years of experience authenticating fine and rare wine, appraising rare bottles and collections as well as buying and selling in the US and abroad. With an expert knowledge of international wine markets, and rigorous continual ongoing market research and analysis, she provides professional expertise to ensure unsurpassed wine collection management services. She is also an expert in preparing valuations for estate, insurance and charity auction needs.
It's Not Rocket Science: Data Security for Anti-Fraud Professionals & Their Clients
Eli Rosenblatt is CEO and Founder of TRACE-X, the Comprehensive Solution for Personal Data Removal. As an investigator, trainer, and digital forensics specialist, his caseload includes in-depth background investigations, comprehensive workplace investigations, social media, missing persons, civil, and family law. Eli is a Certified Fraud Examiner, Certified Forensic Interviewer, Social Media Intelligence Analyst, Certified Internet Research Specialist, and Board-Certified Criminal Defense Investigator. More information can be found at TRACE-X.com and elirosenlbatt.com.
Fraud hotlines in the millennial era – Zach Clark, CPA, CFE will provide a presentation on fraud hotlines and their usage in our modern digital age. In his presentation Zach will discuss the costs and benefits of using a hotline, best practices for implementation and maintenance, current utilization rates and opportunities for expansion, and the additional benefits of a hotline beyond the stoppage of fraud. Zach will also discuss how his company, Open Ears reporting services, is using technology to modernize hotline services for the contemporary workplace.

Zach Clark is the CEO & founder of Open Ears reporting services. Before founding Open Ears, Zach spent six years working up to a managerial role with the CPA firm KCOE Isom. Zach left public accounting to assume a controller role with a fast-growing e-commerce business. After two years Zach exited his controller position to found Open Ears and bring new and innovative employee reporting tools to market.

Additionally, we will be joined by Melissa LaBauve of LaBauve IP Law via video link to have a discussion of the risks assocated with the theft and infringement of Intellectural Property including trade marks.
Due to the nature of the training we will be limiting the number of participants to just 30. Afterwards there will be an exclusive networking reception at Scott's Seafood Restaurant Rooftop Lounge for attendees.
In the tradition of ACFE Founder Joseph Wells, we will be awarding prizes to the best Hawaiian Shirts and Summer dresses. Participation is optional.
Tentative Agenda:
AGENDA TBA
8:30 a.m. Registration and Continental Breakfast
9:00-9:15: Welcome and Conference Overview
10:30- 10:45: Morning Break
12:00-1:00: Lunch
3:00-3:15: Afternoon Break
4:15- 4:30 Closing Remarks
4:30- 6:00 Trace - X Reception at Scott's Seafood Rooftop Terrasse
Earn up to 8 CPE's! The cost of the training will include breakfast, lunch and refreshments throughout the day and the networking reception afterwards. The event location is downtown San Jose and offers onsite parking. We hope that the timing and location of the event will help those throughout the SF Bay Area attend the event.
We would like to extend a special thank you to Frank, Rimerman and TRACE-X for their sponsorship of this event and the cocktail reception!

Agenda and Speakers - Please visit our website www.sfacfe.com for the detailed agenda, speaker bios and additional information which will be updated on a regular basis.
Confirmed Speakers:



Zach Clark

Open Ears Founder & CEO

Maureen Downey

Chai Vault Owner & Founder

Melissa LaBauve

LaBauve IP Law Owner

Sanya Morang

Golden Gate University Adjunct Professor

Steve Morang

Frank, Rimerman Co. LLP Senior Manager

Eli Rosenblatt

TRACE-X Founder & CEO