SF ACFE Spring Conference 2018

Friday, March 30, 2018 from 8:30 AM to 5:00 PM (PDT)
Event Details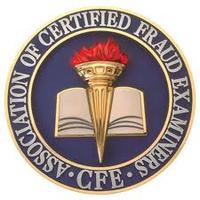 Event Overview: 
Welcome to the San Francisco Chapter of the Association of Certified Fraud Examiners Spring Conference 2018.This day long training will be packed with presentations, panel discussions and keynote speeches from over 16 experts in the Anti-Fraud community, as well as government regulators and enforcement agencies. Earn up to 8 CPE's including 2 Ethics CPE's! The overarching theme of this years conference will be the prevention, detection and investigation of Bribery & Corruption both in the USA and abroad. We have a confirmed agenda with speakers from Cisco, Gap, Baker McKenzie, Bio Rad, Fujitsu, Jones Day among others. 
Keynote Speaker -  Convicted Fraudster Jerome Mayne.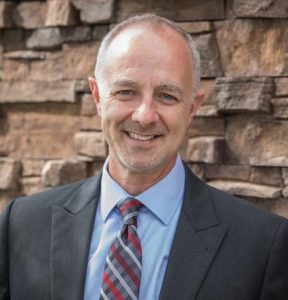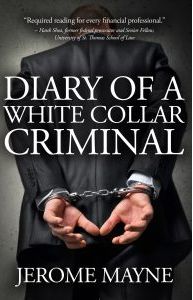 Fraud and Consequences is the story of Jerome's experience as a regular guy in his mid 20s, with a regular family and working a regular job as a loan officer. He gets approached by a group of sketchy "real estate investors" and proceeded to work with them.
Over the ensuing months, he started to realize that the actions and activities by his new clients were not on the up-and-up. Instead of blowing the whistle he got further involved. He became part of the group with which he would one day be a co-conspirator. He cut ties with the "real estate investors" and moved on to legitimate entrepreneurial endeavors.
After 4 years of being 'in the clear,' he is indicted and charged with conspiracy to commit mail fraud, wire fraud and money laundering. For the next year he experienced pre-trial, federal court and received a 21 month federal prison sentence. Life as he knew it changed forever. Leaving his family, including two small children, he reported to the federal prison in Yankton, South Dakota. He met a host of characters; some new friends and some new enemies.
In this keynote presentation you will hear about the trials and tribulations of the consequence of committing mortgage fraud. With a combination of Jerome's story telling abilities and his entertainment background you will feel the emotional anguish. However, you will also laugh at the comedy he found in the middle of his nightmare.
Earn up to 8 CPE's! The cost of the training will include breakfast, lunch and refreshments throughout the day. The event location is a 5 minute walk from Embarcadero Bart or the CalTrain SF station. We hope that the timing and location of the event will help those living and/or working outside of SF to attend this exclusive event. 
We would like to extend a special thank you to Ernst & Young (EY) for their sponsorship of this event! 
Agenda and Speakers - Please visit our website www.sfacfe.com for the detailed agenda, speaker bios and additional information which will be updated on a regular basis. A tentative agenda can be viewed below. 
TENTATIVE AGENDA
8:00 a.m. Registration and Continental Breakfast
MORNING SESSION: Leading Practices in Anti-bribery/ Anti-corruption
8:30-9:15 a.m.: Opening Remarks & Determining an Ethical Baseline
Presenter:       Steve Morang, SF Chapter President
9:15-10:00 a.m.: Panel Discussion: Evaluating your Anti-corruption Compliance Programs
Moderation:

    

Desi Ivanova, Senior Manager, EY
Panelists:       Brian Tomkiel, Counsel and Director of Compliance, The Gap
Ehren Halse, Partner, King & Spalding
10:00- 10:15 a.m. Morning Refreshment Break
10:15-11:00 a.m.: Panel: Leading Practices in FCPA Investigations
Moderation:  Piyush Vasani, Senior Manager, EY
Panelists:     James Hackett, Vice President and Deputy General Counsel, Cisco
                    Jane Klinger, Counsel, Baker McKenzie 
11:00-11:45 a.m.   Auditing Third Parties for Fraud and Corruption
Presenter:      Natasha Williams, CFE, Bio-Rad Inc.
11:45-12:30 p.m. Lunch break
12:30-1:30 p.m.
Special Guest Keynote Speaker: Jerome Mayne, Convicted Fraudster


1:30-2:15 p.m. Panel Discussion: Ask the Experts!
Moderation:Miles Ripley, Principal, EY
Panelists:     Christine Wong, Head of International Compliance, Fujitsu
                   Jerry Ling, Partner, Jones Day
                   Arpit Bothra, Senior Manager, EY
AFTERNOON SESSION: Fraud Investigative Training Workshop
2:15- 3:00 p.m.   Using Open Source Intelligence (OSINT) for Investigations
Presenter:     Cynthia Navarro CFE
3:00-3:15 p.m. Afternoon break / Book Signing
3:15 - 4:00 p.m. Handwriting Analysis & Fraud: Beyond Document Examination
Presenter:     Linda Larson
4:00-4:45 p.m. Fireside Chat – Conducting Criminal Fraud Investigations
Moderation: Steve Morang, SF Chapter President
Participants: Conrad Del Rosario, Asst. District Attorney, San Francisco
                    Bassem Banafa CFE, Forensic Accountant SF DA Office
4:45 - 5:00 p.m. Closing Remarks
Bassam Banafa

SF District Attorney

Forensic Accountant

James Hackett

Cisco

VP Deputy GC / Compliance Director

Ehren Halse

King & Spalding

Partner

Desi Ivanova

EY

Senior Manager

Jane Klinger

Baker McKenzie

Partner

Linda Larson

Linda Larson Graphology

Founder

Jerry Ling

Jones Day

Partner

Jerome Mayne

Himself

Convicted Fraudster / Speaker

Cynthia Navarro

Finnigan's Way

Founder

Miles Ripley

EY

Partner

Natasha Williams

BioRad

Global Compliance Manager

Christine Wong

Fujitsu

Head of International Compliance
When & Where

EY Training Center
560 Mission Street
14th Floor
San Francisco, CA 94105


Friday, March 30, 2018 from 8:30 AM to 5:00 PM (PDT)
Add to my calendar