SF ACFE Online Gaming and PYMTS Fraud Conferences (SF or SJ)

Friday, September 14, 2018 from 8:00 AM to 4:00 PM (PDT)
Event Details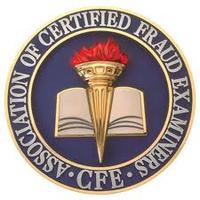 Event Overview: 
Welcome to the San Francisco Chapter of the Association of Certified Fraud Examiners Fall Conference(s) 2018.These day long training(s) will be packed with presentations, panel discussions and keynote speeches from over 15 experts in the Anti-Fraud community, as well as government regulators and enforcement agencies. Earn up to 8 CPE's including 2 Ethics CPE's! 
The online gaming and gambling are $150+ billion industries and experiencing exponential growth. Tradional media is being replaced by the likes of Youtube and online streaming sites. Many of these new ways to communicate and interact with one another are also the new spawning grounds for online fraud and other criminal activities. Cyber-criminals joining forces with traditional fraudsters and even terrorists to leverage this new frontier. Join us talking with experts from organization including: YouTube, Facebook, Google, Twitch, Visa, PayPal, Stripe, Tipalti and the FBI to discuss state-of-the-art ways to combat fraud, money laundering and other bad actors online. 
We will be offering both a San Francisco (9/14/2018) and a San Jose (9/26/2018) location. Please be careful to register for the correct date & location! Sessions will cover similar topics but there might be a variation in actual speakers. As we move closer to the actual conference date, we will be updating the speakers on our website.
Keynote Speakers - Scott F. Butler
A Chief Compliance Officer who has success in guiding companies through the process of obtaining money transmitter licenses worldwide. 

Scott designed the compliance program for Facebook's peer-to-peer (P2P) money transfer feature ("Payments on Messenger") and established Facebook's first company-wide system for monitoring developments in sanctions regimes that affect products/features across the Facebook platform. He handled key aspects of the Facebook payments subsidiary's first-ever regulatory examinations before eventually taking full responsibility for those exams. At Linden Lab, he is charged with making sure that transactions that take place in a "virtual world" meet regulatory and legal requirements without inhibiting customer experience.

I've found that my experience working for compliance departments on Wall Street (Deutsche Bank and Credit Suisse) provided regulators and business partners with the comfort that the AML/CTF programs that I established were fundamentally sound. Applying my traditional regulatory knowledge to the non-traditional FinTech environments has been my speciality.

He is also a screenwriter and have consulted on a number of financial crime/fraud-related film projects.
 Karisse Hendrick
eCommerce Chargebacks & Fraud Consultant; Co-host of upcoming "Online Fraudcast" Podcast; Marketing Evangelist, CNP Expo
 Yes, that's a lot of titles. But, at the core of all of the projects I work on are merchant focused, in the CNP fraud & payments industry. After spending 6 years of my career in payments and fraud operations for a payment processor, a retailer with a unique business model and one of the largest online travel agencies, I found my real passion was supporting merchants, to help them do their job better or to work on changing the industry. I've done that in a variety of ways for the last 7 years. -Through consulting directly, through being the in-house industry expert for the main trade association for risk & payments professionals, through creating conference & written content for a large industry conference, through podcasting & sharing some of the knowledge I have about this industry I love. 

I've been fortunate enough to work with the largest companies in the world while learning which strategies and tools work best for each business model and vertical, to provide significant savings to online companies of all sizes & verticals, to speak at several conferences, and many other great experiences. -All of this to advocate for or to support online and mobile merchants in fraud prevention and payments optimization. 
Satish Karry - ThreatMetrix
ThreatMetrix®, A LexisNexis® Risk Solutions Company, empowers the global economy to grow profitably and securely without compromise. With deep insight into 1.4 billion anonymized user identities, ThreatMetrix ID™ delivers the intelligence behind 100 million daily authentication and trust decisions to differentiate legitimate customers from fraudsters in real time. ThreatMetrix is recognized as the sole Leader in the 2017 Forrester Wave™ for risk-based authentication.
Paul Wang CFE - Go Fund Me
Paul is a proven leader in the anti-fraud and AML space in FinTech. 
Convicted Fraudster - TBA
Earn up to 8 CPE's! The cost of the training will include breakfast, lunch and refreshments throughout the day. We hope that the timing and location of the event(s) will help those thoughout the Bay area to attend these exclusive events. 
We would like to extend a special thank you to Ernst & Young (EY) and Frank, Rimerman (FRCO) for their sponsorship of these events! 
Agenda and Speakers - Please visit our website www.sfacfe.com for the detailed agenda, speaker bios and additional information which will be updated at the beginning of June. 



Share this event on Facebook and Twitter.

We hope you can make it!

Cheers,
San Francisco ACFE Chapter
Save This Event
When & Where

Golden Gate University / Capital Club
536 Mission Street / 50 West San Fernando St.
5th Floor / Penthouse
San Francisco / San Jose, CA 94105 / 9511


Friday, September 14, 2018 from 8:00 AM to 4:00 PM (PDT)
Add to my calendar