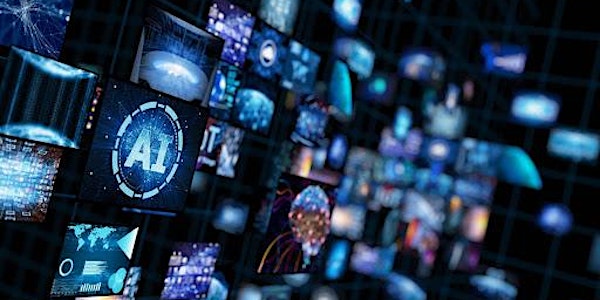 SF ACFE 2021 Spring Anti-Fraud Virtual Conference
Event Overview: The 2021 SF ACFE Spring Conference will be an all-day online event focusing on anti-fraud and espionage trends and tools. Lou Bladel EY Forensics & Integrity Service Managing Director Bhuvan Singh CIPM CISSP IGP EY Forensics & Integrity Service Senior Manager Elsine van Os Signpost Six Founder and CEO Leah Wietholter CFE PI Workman Forensics Founder and CEO Joe Pochron EY Forensics & Integrity Service Senior Manager Telita Snyckers Independent Illicit Trade Expert Owner Mason Wilder ACFE Headquarters Research Specialist
Refund Policy
Refunds up to 7 days before event
About this event
Event Overview: 
Welcome to the 2021 Anti-Fraud Spring Conference. This day long training will be packed with presentations, panel discussions and keynote speeches from various members of the Anti-Fraud community. We will also be having a life interactive session called The Investigation Game. Find details here:
 Earn up to 8 CPE's towards your CFE credential! (Including 2 Ethics CPE) The overarching theme of this years conference will be to discuss the ongoing threat of Cyber-Fraud and Cyber-Espionage by both international criminal syndicates as well as various nation states and organization insiders.
Recently added:
Dirty Tobacco: A case study in espionage, cryptomarkets and honey traps.
Tentative Agenda:
8:00-8:10: Welcome and Conference Overview
SESSION 1
8:10-9:00:
The Critical Pathway to Insider Risk
Elsine Van Os, Signpost Six
SESSION 2
9:00-9:50:
Dirty Tobacco:
A case Study in Espionage, Cryptomarkets and Honey Traps.
Telita Snyckers,
9:50-10:00: Morning Break
SESSION 3
10:00-10:50:
Inside Out:
Considerations for building an effective Inside Threat Program
Joe Pochron and Lou Bladel, EY
SESSION 4
10:50-11:40:
Deepfakes in Fraud
Mason Wilder (ACFE)
11:40-12:30: Virtual Lunch Break
SESSION 5
12:30-13:20:
California EDD Fraud Panel
Moderator: Steve Morang, Frank, Rimerman + Co. LLP
SESSION 6
13:20-14:10:
EC-Council/CISO Presentation
TBA
14:10-14:30: Afternoon Break
SESSION 7
14:30-15:20:
Information Governance in Unpredictable Times
Bhuvan Singh, EY
SESSION 8
15:20-16:10:
The Investigation Game
Leah Wietholter, Workman Forensics
16:10-16:15: Closing
 Earn up to 8 CPE's!  We hope that the timing and location of the event will help those living and/or working outside of SF to attend this exclusive event. 
 Agenda and Speakers - We are excited to have international speakers from the Netherlands, South Africa and Canada joining us this year. Please visit www.sfacfe.com for the detailed agenda, speaker bios and additional information which will be updated on a regular basis. 
This years sponsors include: