Sexy Self-Esteem: What Is It & How To Get It... A Free Conference Call

Saturday, February 7, 2015 from 10:30 AM to 11:30 AM (EST)
Event Details
As women we are bombarded with so many images and messages that try to make us believe that who we are is not enough. We look to the media and mistakenly believe that we have to be skinnier, younger, have more money, a better job, keep up with the Jones's or become someone that we are not .....in order to feel good about ourselves and be WORTHY of love and happiness.
Whatever your story or personal struggle is...... I am here to tell you this: YOU are more than ENOUGH! But you have to believe this mind, body and soul in order to own your sexy and develop what I call ....Sexy Self-Esteem.
I will also share some powerful exercises from my powerful e-book that started it all, "Grab A Girlfriend and Go"  
Click on the the book, to get your copy of my powerful e-book, Grab A Girlfriend and Go.  
Here's What We Are Going To Cover On This Call
1. The Difference Between Average Self-Esteem and Sexy Self-Esteem and Why You Need Sexy Self-Esteem To Make Bold Moves In 2015;
2. How To Find Your Inner Sexy and Bring It Wherever You Go;
3. What To Do When People Try To Sap The Spark Out of Your Sexy and Break Down Your Self-Esteem.
Here's How This Conference Call Works
1.) You sign up for the tele-seminar. You'll receive an email confirmation from eventbrite

 2.) You'll receive a separate email the day before the conference call with the special call-in number and access code. (The number and access code will be sent to the email that you registered with.) 
 3.) You call into the tele-seminar from any phone at the sceduled start time and you're on the call. It's that easy.
Your Presenter....Cassandra Mack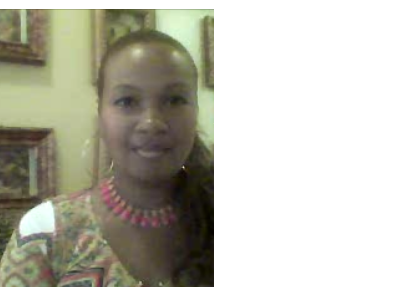 Cassandra Mack, MSW is an entrepreneur, a success coach, personal growth strategist and the author of more than ten highly successful personal development books that are widely utilized in the human services sector. She is the CEO of Strategies for Empowered Living Inc., a training/consulting/coaching company that offers workshops, consultation services and products designed to help individuals and organizations accelerate their success and breakthrough the roadblocks that hold them back. Cassandra is also the founder of Grab A Girlfriend and Go, a campaign to help women take time for their lives.
Cassandra comes to you with a master's degree in social work and more than a decade of experience as a business owner, training facilitator, manager and  consultant to non profits. Some of the organizations she has worked with include: The Support Center for Nonprofit Management, TIAA-Cref, CSEA, Kean University, Xerox, JP Morgan Chase, National Resource Center for Youth Services, Urban Leadership Institute, The Day Care Council of New York and the Archdiocese Drug Prevention Program. For more information about our company or your seminar leader, please visit our company website: www.strategiesforempoweredliving.com
Strategies for Empowered Living Policies
Registration
Advancer registration is required. If we do not have you on file as registered and paid in advance, we will not be able to grant you access into the tele-seminar

Have questions about Sexy Self-Esteem: What Is It & How To Get It... A Free Conference Call?
Contact Cassandra Mack
When & Where

Your Telephone




Saturday, February 7, 2015 from 10:30 AM to 11:30 AM (EST)
Add to my calendar