Event Information
Refund policy
Contact the organizer to request a refund.
Eventbrite's fee is nonrefundable.
A 2 day virtual fest that aims to empower, redefine sexiness, challenge stigmas and make "sexy" attainable for everyone in a safe space.
About this event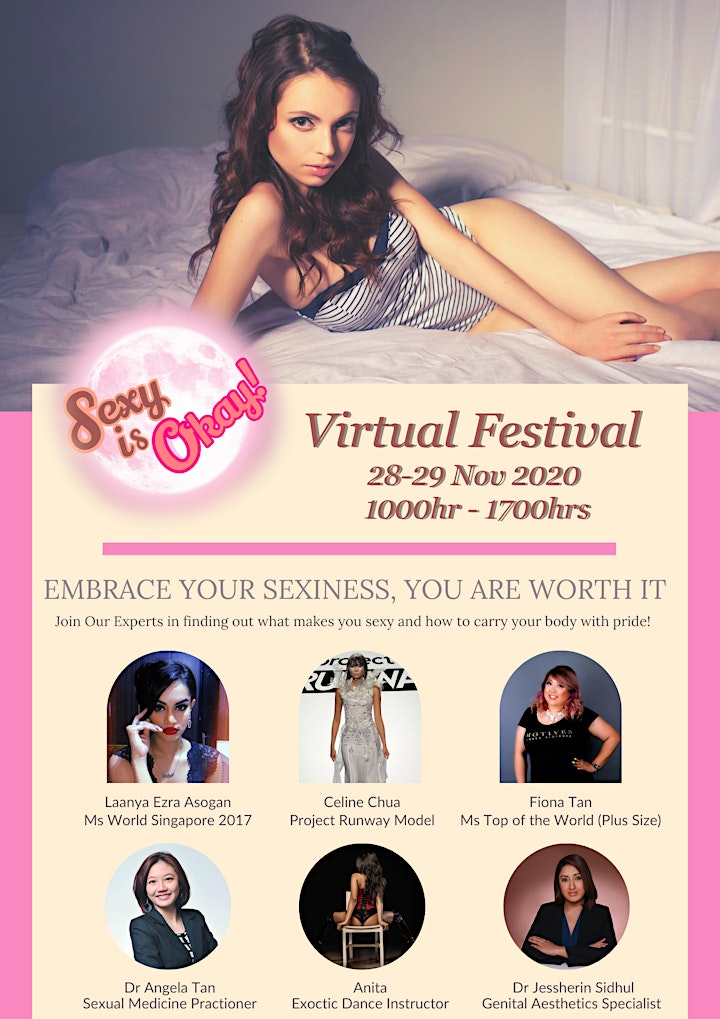 Sexy is Okay Online Fest
Join our team of 20 domain experts to uncover what makes you sexy this weekend.
Be prepared to:
Gain insight into the true meaning of sexy
Empower your inner sexual goddess
Learn how to make yourself sexy inside-out
Each ticket allows you FULL ACCESS to the whole weekend and Unlimited Replays! Grab your tickets NOW!
Program Outline
Day 1 (28 Nov 2020)
1000hrs: Unapologetically Sexy! - Redefining Sexiness and Disassociating with Negative Terminologies
1130hrs: No Child's Play - Demystify Sex Toys with ZaZaZu!
1400hrs: Confident, Sexy and Safe! - Calling out the Cat Call Culture!
1530hrs: Sexy and Set: The Art of Street Self-Defense by Yunquan from the Kapap Academy
Day 2 (29 Nov 2020)
1000hrs: Body Type : Positive - Embrace Who You Are!
1130hrs: Intimate Circle - Answers to Your Deepest, Darkest Questions on Sex and Sexuality
1400hrs: Ready, Set, Glow! - MakeUp Demonstration by Fiona, Ms Top of The World (Plus Size)
1530hrs: Last Words - Finale segment by Sexy is Okay Team
Be Part of the Sexcitment! Grab Your Tickets Now!
Our Panelist



25th November is International Day of Elimination of Violence against Women
The "Why" behind this campaign:
Women are often objectified as sexual beings, sometimes resulting in them recieving mistreatment and violence. As a way to protect themselves, women and men hide their sexy side as a means to protect themselves, further affirming the societal belief that sexiness is inviting assault.
We present our "Sexy is Okay" campaign in effort to build awareness on what it means to be sexy. To challenge the stigma and judgement attached to sexiness because sexiness and violence have NO correlation.
We hope more people will feel positive about expressing their sexiness - in whatever form it takes for them, and live their lives with more confidence, security and awareness.
Jump into this 2-day online festival with us, as we probe the tricky topic on sexiness in a safe environment, explore the challenges in expressing our sexual sides and hear inspiring stories from individuals who have walked the path.
Support Our Efforts! Grab Your Tickets Now!
Find out more about our event here!
Our Event Partners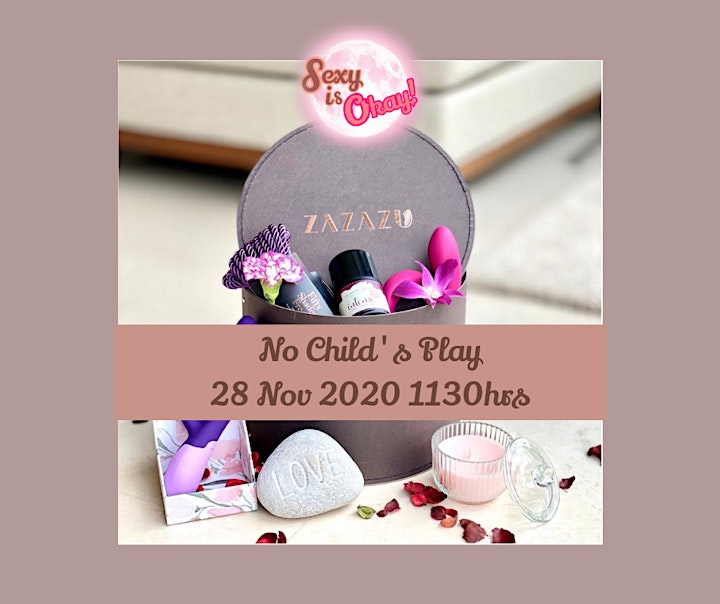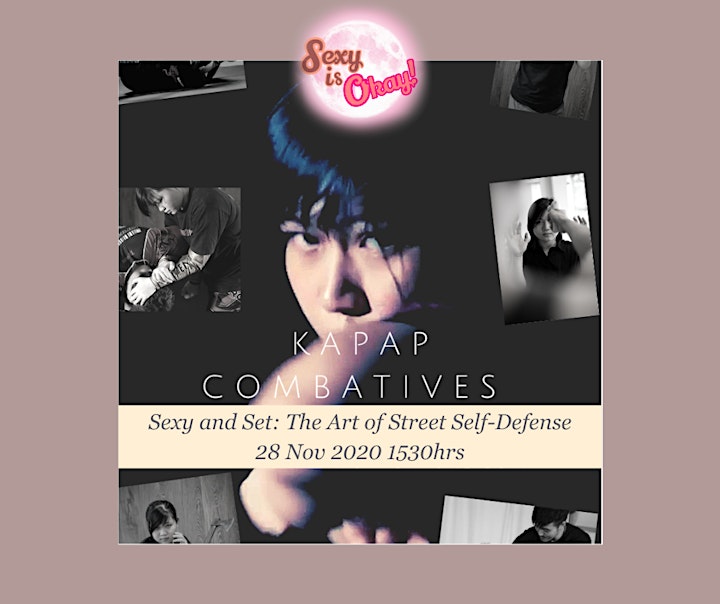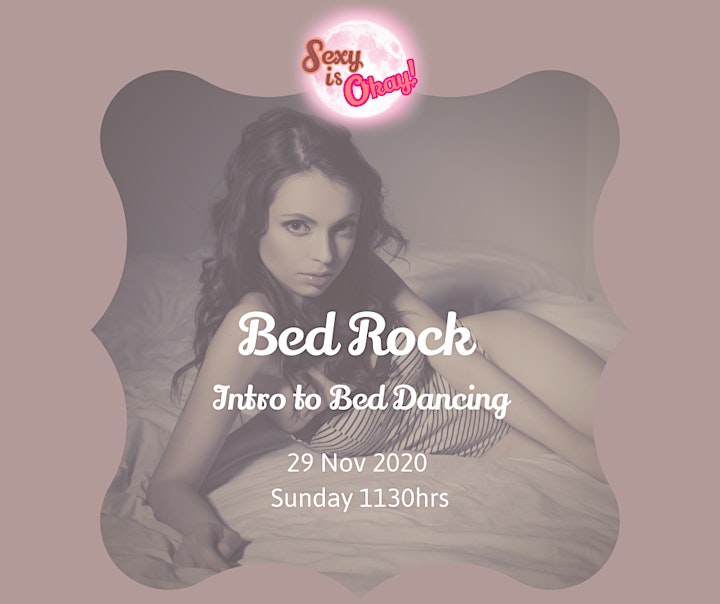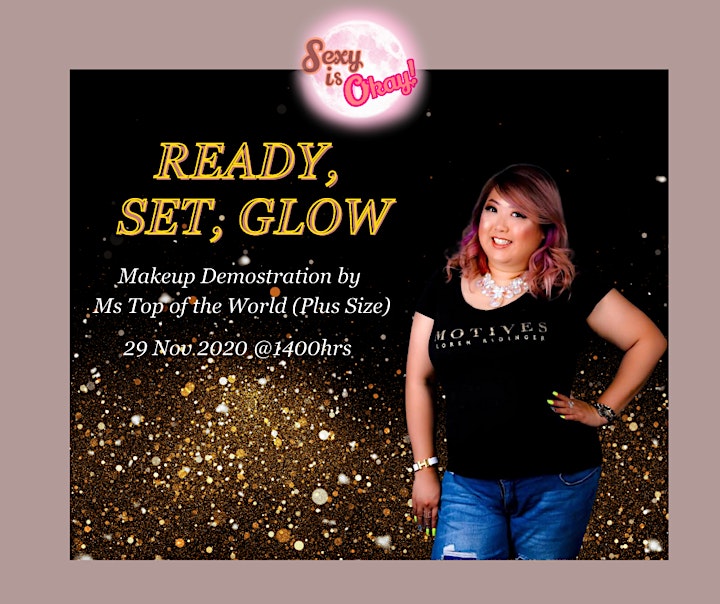 Our Partners
This event is made possible by people as crazy as us.
Ally Style
Celine
CrazyCat
Dashna, Plus Size Beauty Queen
InSync Medical
Jake Chua
Laanya Ezraa Asogan
Our Tickets
With just one ticket, you get an ALL ACCESS PASS to the whole weekend of activities! And Unlimited Replay of the whole festival! For SGD 25, you will have access to over SGD 350 worth of goods, advice and activities from our partners.
Zazazu's intimacy kits consultations are valued at SGD 80 per session, KAPAP classes are valued at SGD 35 per class, Ms Fiona Tan's makeup demonstrations are valued at SGD 80 per session and Brass Barre's bed dancing classes are valuers at SGD 45 per class.
Additionally, every ticket comes with an e-goodies bag sponsored by our partners worth SGD 80! Further, Ticket holders are also entitled to win up to SGD 450 worth of goodies in our lucky draw! Last, but not least, not forgetting all our panelists and experts who have taken time off to share their knowledge and experiences with us!
What are you waiting for? Grab your tickets now!
Our Beneficiary
All our proceeds will be donated to Project X, a non-profit organisation that works with current and former sex workers in Singapore and is working towards eradicating violence and exploitation within the Singapore sex industry.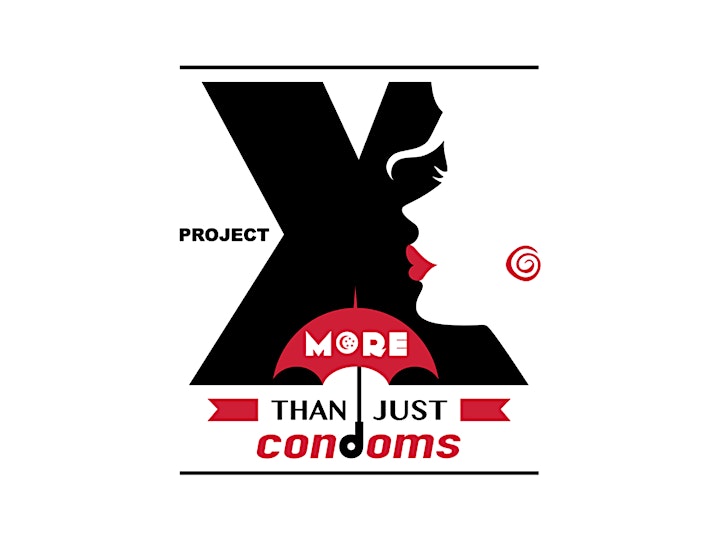 Support Our Efforts, Grab Your Tickets Now!
Date and time
Location
Refund policy
Contact the organizer to request a refund.
Eventbrite's fee is nonrefundable.