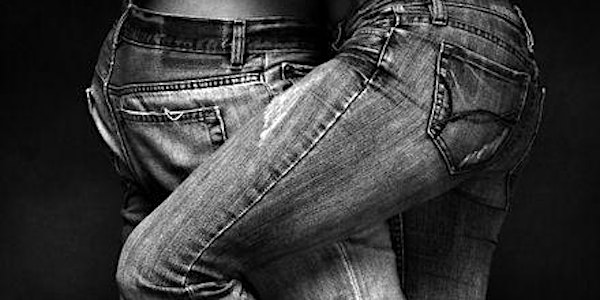 Sexually Incorrect: The Seven Tastes of Sexing
When and where
Location
Integral Evolutionary Tantra 36 Peck Slip New York, NY 10038
Refund Policy
Contact the organizer to request a refund.
Description
Sexually Incorrect: The Seven Tastes of Sexing –This 9 1/2 week course centers on a truly groundbreaking map of sexing. There is not one type of sex but seven tastes of sex. Each one of the seven tastes expresses a different quality of the erotic. In this overview of the seven taste of sexing we will examine the deeper and most profound forms of human sexuality.
Knowing the seven levels of sex changes not only your relationship to love and sex but also your entire relationship to life. Each taste is a different path to psychological wholeness, radical aliveness and potent spiritual realization.
Everyone understands that there is something more to be had in our sexuality. Some people have extraordinary relationships where they share something within their sexuality. But what about the rest of us? In an exploration of the variations to how we approach sexuality we begin to unravel where we are misinformed and begin to create a new map.
This descriptive map that will unfold will serve as a potent erotic operating system for sexing. This model will unfold and embrace both the modern liberation from the sense of sinfulness around sex as well as the postmodern refusal to prescribe behavior. Over the weeks we will articulate a radically awake, alive and erotic guide to the sexual.
In this course we engage mind, heart, body, soul and spirit in practices of Dharmic study, chanting, total body energy activation, movement and other experiential integration processes. Throughout this 91/2 weeks, you can will experience a profound aliveness, joy and transformation for yourself and for the evolution of love on all levels of reality.
Almost every great liberation movement in history knew that for the genuine evolution of consciousness, the experience of the sexual needed to be transformed. Sexuality is always the cultural litmus test. That is precisely why liberation movements both spiritual and political tried to reimagine and redraw the boundaries of sexuality. At this moment in history we need a new map of sexuality. Lets do this together!
Understand why conscious sexing is a portal and gateway to God
The connection between sex, power, arousal and shame.
How to turn your sexual fantasies into your super-powers.
Love at its core is the radical desire to give pleasure.
Sex is the Body Loving!
How two human beings loving each other through sexing is a gorgeous incarnation of
the divine source.
The difference between ordinary and extraordinary sexing.
How to liberate Eros in every dimension of your sexual and nonsexual life.
How to Give and receive Total Body Orgasm Activation sessions!
Create a powerful aliveness, more pleasure, more presence and love in every facet of your being - beginning with the sexual. Join us for a radically unique and cutting edge course on the 7 tastes of sexing that will cut through the confusion around sexuality. The workshop is a joint collaboration between visionary thinker, brilliant heart and teacher in residence at IET, Dr. Marc Gafni and passionate, potent and intimate sexuality teacher and the Director of IET, Dr. Kristina Kincaid.
Fee: $697.00 for the 9 Week Course- This is a closed group.
This 9
1/2

Week class will be held on

Tuesday evenings 7:00pm-9:30pm

starting April 11th, 2017 and continue through April 18th, 25th, May 2nd, 9th, 16th, 23rd, 30th and June 6th. Limited space available. We will have a small Seder celebration on April 11th to start and end with a party celebrating ourselves and each other! That's the ½!

This course is committed to the highest standards of communication and interpersonal relationships.There are no explicit sexual presentations or nudity.
Payment Options: Pay in Full: $697.00 or Pay per Session @ $85.00 ($765.00 in full) Questions? Call Kristina @ 917-734-2197