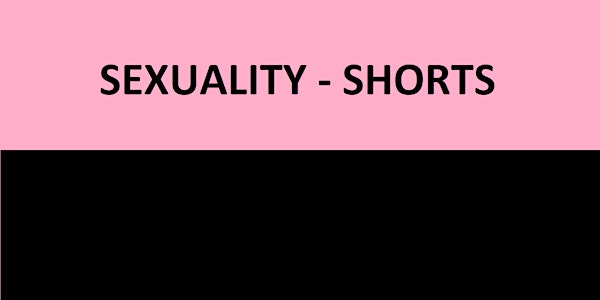 SEXUALITY - MEN'S SHORTS
When and where
Location
Plays & Players Theater 1714 Delancey Place Philadelphia, PA 19103
Description
In today's society, sexuality has become front and center as a topic of conversation, exploration and understanding the way we live and express ourselves, from clothing (our outer skin) and body type to defining our relationships, conventional to experimental. Filmmakers deal head-on with everything from jealousy, monogamy, breaking up, chance encounters, wished-for partnerships to threesomes. 96 MInutes
THE JEALOUS SEA, Directed by Reid Waterer, 2018, 13 Minutes, USA
When Carlos discovers pictures his photographer boyfriend took of a nude male model, he becomes engulfed in jealousy.
FISH TANK, Directed by Neal Mulani, 2017, 6 Minutes, USA
When a college student goes to his first hook-up with a mysterious older man, he must determine if his anxieties point to a darker truth about his host for the night.
SUNSET, Directed by Katie Ennis and Gary Jaffe, 2017, 15 Minutes, USA
In the days following Pearl Harbor, a young man must decide whether to serve overseas or stay in New York with his streetwise male lover.
MICHAEL JOSEPH JASON JOHN, Directed by Scott T. Hinson, 2017, 9 Minutes, USA
"Michael Joseph Jason John" is a short romantic thriller that explores the emotional aftermath of a one-night stand (and the inherent risks of hook-up culture) as a lonely man imagines what life might be like with a mysterious stranger he picks up on the New York City subway.
LOINS IN WAITING, Directed by Jason Karman, 2017, 17 Minutes, Canada,
The newest member of a minor league hockey team, Ray, experiences hazing by his new teammates as he struggles to fit in both on and off the ice. Ray will have to find the courage to accept himself first—and maybe even inspire a fellow teammate.
SISAK, Directed by Faraz Arif Ansari, 2017, 16 Minutes, India
There's much talk about the language of love — the beauty, the poesy, the intricacy and the eloquence.
NO MORE WE, Directed by David Färdmar, 2018, 15 Minutes, Sweden
One morning it's all over. "There's No More We", says Hampus ice cold to his fiancé Adrian. For Hampus it's a total relief to break up from their destructive relationship, for Adrian it's devastating.
TEENAGE THREESOME, Directed by Arkadu Khaet, 2017, 4 Minutes, Germany
One Boy, One Girl and her Stepbrother. A date goes wrong. This movie was made for the entrance examination at the Film Academy Baden - Württemberg. The examination was to create a movie under the topic "sexual determination" in only 72 hours time.