Description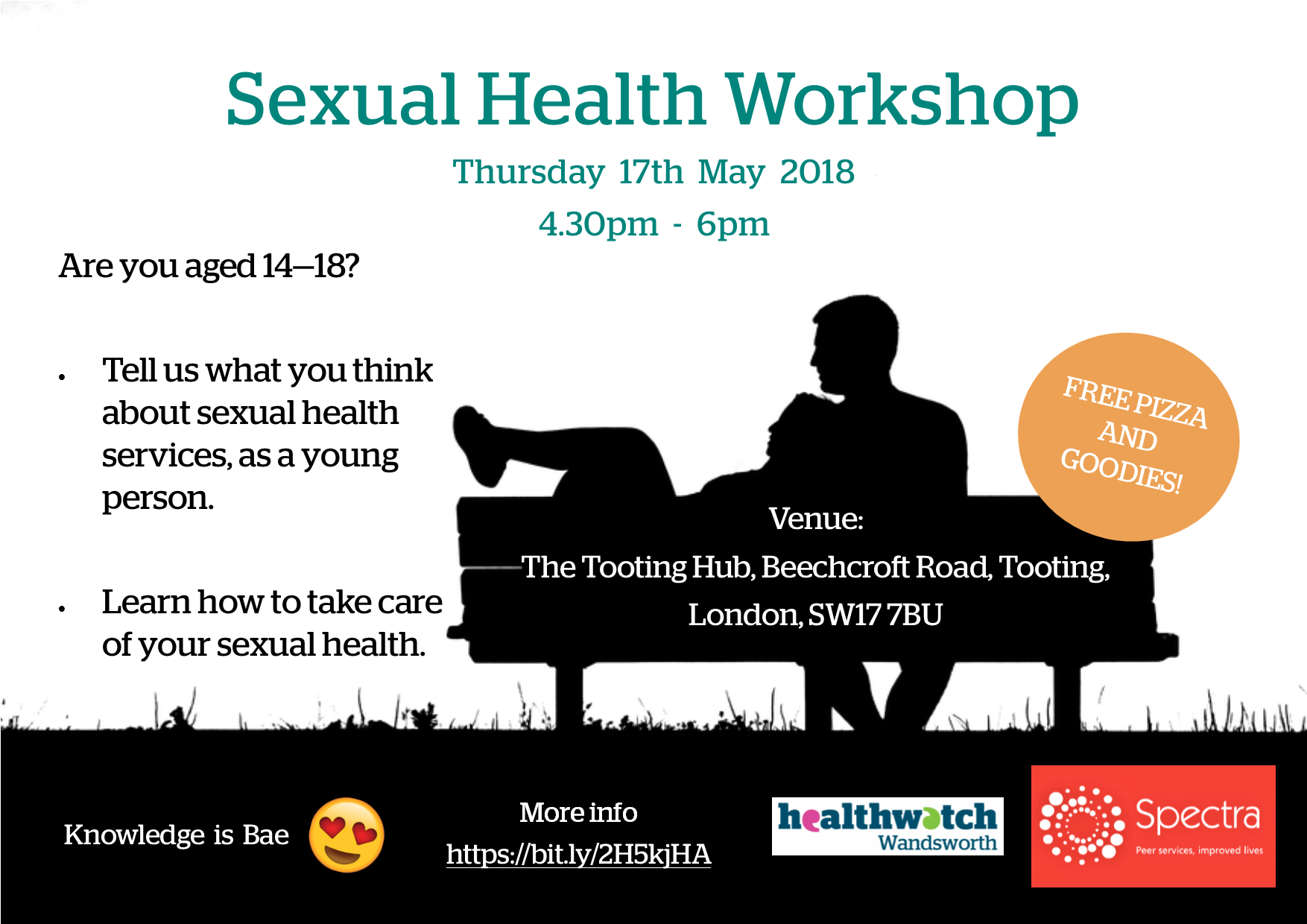 This event is a partnership project between Spectra and Healthwatch Wandsworth:
Healthwatch Wandsworth are the independent champion for people in Wandsworth using local health and social care services. We listen to what people like about services and what could be improved and share this collective view with those with the power to make change happen. Sexual Health services in Wandsworth have changed and we want to hear about what young people think they might look in the future.
https://twitter.com/HWWands
https://www.healthwatchwandsworth.co.uk/
PLEASE NOTE: THIS EVENT IS ALSO A DROP IN EVENT, BUT ADVISE RESERVING TICKETS IF YOU ARE INTERESTED IN BOOKING A GROUP AMOUNT.