Description
YouNoodle is founded on the principles of diversity, equality and transparency. Co-founded in 2010 with a 50/50 gender employee split, we live and breathe these values every day.
A few weeks ago, news broke exposing sexual harassment blatant in the tech ecosystem, and particularly the VC community. While the news is recent, the story is old.
As a technology company at heart of tech communities in Silicon Valley and globally we know that the tech community has been riddled with a pervasive and ingrained cisgender male-dominated culture. These issues strike at the core of our values, and we feel this moment may be the turning point for women in tech, an opportunity for us all to collectively reflect and move forward.
YouNoodle is proud to host a roundtable discussion featuring notable women across the tech ecosystem - including Adriana Gascoigne Founder & CEO of Girls in Tech, Michelle Messina, author of Decoding Silicon Valley who has interviewed Dave McClure of 500 Startups, Rebeca Hwang, Founder & CEO of Rivet Ventures, an all female investment fund, and Anne Cocquyt, Founder & CEO of The GUILD.
We will moderate a candid discussion about personal experiences of sexual harassment in the workplace, reflections on positive solutions and examples of equality and respect, and realistic steps forward that we can use both individually and as a community in the tech ecosystem. Bring friends, family and coworkers with you and join us for a thoughtful reflection and discussion as we keep this important conversation alive.
This is intended to be a safe space and welcoming for all gender identities and gender non-conforming individuals. Please review The Code for San Fransicso Code of Conduct Policy for the event.
Speakers:
Adriana Gascoigne Founder & CEO of Girls in Tech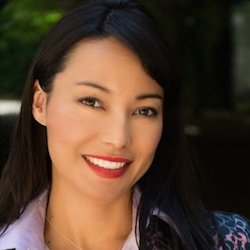 Adriana is the Founder and CEO of Girls in Tech, a San Francisco-based non-profit organization devoted to empowering, educating and mentoring women in the tech industry across over 60 chapters internationally. Today, GIT aims to accelerate the growth of innovative women entering into the high-tech industry and building startups. They achieve this through the creation of proprietary, innovative programming and strategic global partnerships.
Anne Cocquyt, Founder & CEO of The GUILD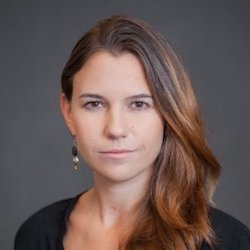 Anne's journey across four continents is driven by her skill in leading cross-functional teams, and her passion for transforming ideas into reality. Anne started her career in the male-dominated IT industry leading multi-million dollar IT outsourcing projects in her mid-twenties across Europe and Malaysia. At Genentech in San Francisco, she worked by day with an all-female team, founding and selling a small hardware company in her free time. Anne brings a varied view of gender bias across a multitude of industries, cultures and roles. To help women build stronger networks for career advancement and growth, Anne puts her MBA in computer science and statistics to work in her current venture: The GUILD – a novel networking solution for female entrepreneurs and women in business to connect with the right person at the right time.
Rebeca Hwang, Co-Founder and Managing Partner of Rivet Ventures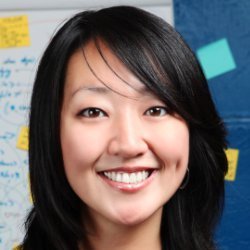 Prior to co-founding Rivet Ventures, Rebeca Hwang co-founded YouNoodle, Cleantech Open, and Startup Nations Summit. Rebeca was educated at MIT and Stanford and has been recognized as a World Economic Forum Young Global Leader, and as one of the top 35 under 35 Global Innovators by MIT Tech Review. Rebeca also serves on the Global Board of Kauffman's GEN and the WEF's Global Council on the Future of Migrations. Recently listed by Forbes as one of their 20 inspiring young female founders to follow on Twitter and is a frequent speaker at global conferences on entrepreneurship and women leadership.
Michelle Messina, author of Decoding Silicon Valley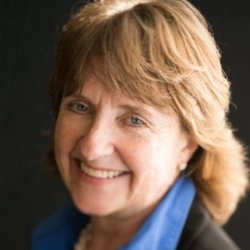 Michelle E. Messina is the co-author of Decoding Silicon Valley: The Insider's Guide and CEO of the international consulting and advisory firm, Explora International LLC. She is a serial entrepreneur and consultant, and a trainer on the topics of innovation, business acceleration, market readiness, technology commercialization, entrepreneurship and leadership.Michelle has worked with 1000's of startup entrepreneurs and leverages a strong revenue, marketing, and operations background to help them develop viable growth and expansion strategies.
In Partnership With: