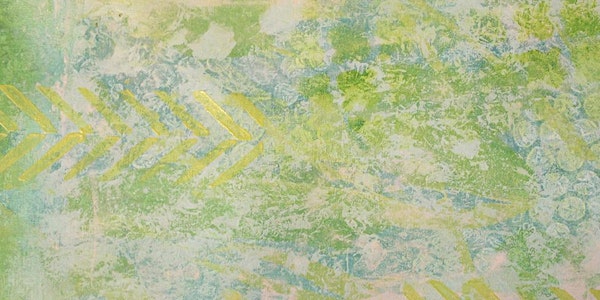 Sexual Attitude Reassessment (SAR): An In-Person Workshop with Carol Queen
Sexual Attitude Reassessment (SAR): An In-Person Workshop with Carol Queen
When and where
Location
California Institute of Integral Studies 1453 Mission Street San Francisco, CA 94103
About this event
IMPORTANT EVENT INFORMATION
This is a two-day workshop. It will run from 10:00 a.m. to 6:30 p.m. each day.
This workshop will take place in-person and will not be recorded to maintain the privacy of all attendees.
More information about how to prepare will be sent to registrants in advance, but we encourage you to email publicprograms@ciis.edu if you have questions.
HEALTH AND SAFETY
For in-person events we require all guests and staff to be fully vaccinated. All patrons must present a vaccination card along with a matching photo ID. We will follow the best practices laid out by CDC and San Francisco County to minimize the spread of COVID and will continue to revise our policies as the situation changes.
For verification purposes you are considered to be "fully vaccinated" two weeks after completing the second dose of a two-dose Pfizer or Moderna vaccine, or two weeks after receiving the one-dose Johnson & Johnson vaccine.
This event will take place entirely indoors and masks are recommended but not required.
By registering for this event, you are agreeing to abide by any masking or social distancing requirements we may implement at a later date to ensure the safety of our guests and staff. All guidelines will be communicated by email to event attendees in advance of the event.
ACCESSIBILITY
If you need to request accessibility accommodations, please email publicprograms@ciis.edu at least one week prior to the event. For more information, explore our Accessibility web page.
CONTINUING EDUCATION
This SAR is designed as additional training for counseling professionals and educators working within the sexuality field. CIIS is an organizational provider for AASECT (American Association of Sexuality Educators, Counselors and Therapists) and this course is aligned with AASECT's core knowledge areas and is approved for sex educator and sex therapy certification. It is considered one of the components of competency in core knowledge and experience in the field.
This workshop meets the requirements for 15 Continuing Education Units (CEUs) with AASECT. CEUs will be issued via email upon completion of the workshop and may be applied toward AASECT certification and renewal. If you have any questions about CEU's, please contact us at publicprograms@ciis.edu
EVENT DESCRIPTION
Sexual Attitude Reassessment (SAR) is a process-oriented, reflexive group experience that promotes participants' awareness of their attitudes toward sexuality.
Join sexologist and co-founder of San Francisco's Center for Sex & Culture Carol Queen for a unique in-person SAR workshop exploring a range of practices to enhance your therapeutic or counseling work.
Dr. Queen's SAR offers an opportunity to examine and question your attitudes, values, and beliefs regarding a variety of sexual practices. Participants tackle guilt, shame, and bias around topics of pornography, body image, fantasy, gender, masculine/feminine stereotypes, kink, non-monogamy, polyamory, and more. This experiential workshop allows participants to explore their personal, emotional responses in pairs and small groups. Participants also engage with visual media and listen to guest speakers.
This SAR includes exposure to sexually explicit material. No one will ever be forced to look at material if it goes against personal values to do so. Everyone is encouraged to participate in discussions— whether they have viewed the material or not.
Carol Queen, PhD, is a sociologist, cultural sexologist and co-founder of the Center for Sex & Culture in San Francisco. Dr. Queen is a noted erotic writer and essayist whose work has appeared in dozens of anthologies. Dr. Queen has written four books: the essay collection Real Live Nude Girl: Chronicles of Sex-Positive Culture; the erotic novel The Leather Daddy and the Femme; Exhibitionism for the Shy, which explores issues of erotic self-esteem and enhancement; and most recently (with Shar Rednour) The Sex & Pleasure Book: Good Vibrations Guide to Great Sex for Everyone. Dr. Queen also edited several volumes of erotica and essays and has appeared in a number of explicit educational videos, notably Bend Over Boyfriend: An Adventurous Couple's Guide to Male Anal Pleasure.