A 6-Month Deep Dive. Stake Your Claim and Weave Your Magic.
About this Event
In Sex Witch, we'll be taking the fire of our erotic body into the heart of our lives.
Using the flames of our embodiment to stake our claim and weave our magic.

Each of you is uniquely positioned to craft the life of your dreams.

Some topics on the curriculum:
-Energy Transmission-How to Feel and be Felt.
-Money Magic
-Meditation Basics
-Transmutation-How to take anything dark, stuck, and repeating and turn it into fuel for transformation.
-Transcendent states of bliss and oneness.
-Sisterhood and Vulnerability
-How to own your sensual fulfillment
-And So much More!
In Native Tradition in the Medicine Wheels, our S*xual Energy is in the center of our being.
Its energy is Catalytic.
This means we can use our S*xual Energy to consciously create the life of our dreams.
In this 6-month program, we will be charting our course with personal intention and harnessing our embodied S*xual energy to change our lives.
What would it feel like to have a relaxed, happy, open, receptive and turned-on state of well-being at all times?
-In this immersive workshop, you will experience for yourself that pleasure is your birthright and it's possible to live a life of pleasure, abundance, sensual fulfillment, service to humanity, and to anchor your own unique core values at the forefront.
What would it feel like if you could access it at will?
-In this immersive workshop, you will learn to drop into your body's vast well of pleasure in a moment through your own choice to embody.
What would it feel like to have the tools to change your state, embrace your dark emotions, and turn them into fuel to create with?
-In this immersive workshop, you will develop many skills in changing your state from Somatic Experiencing and Trauma Release Exercises to Tantric Transmutation Practices and more...
That is internal Alchemy.
And it is possible for every woman.
Whether single or partnered, this course will benefit all women.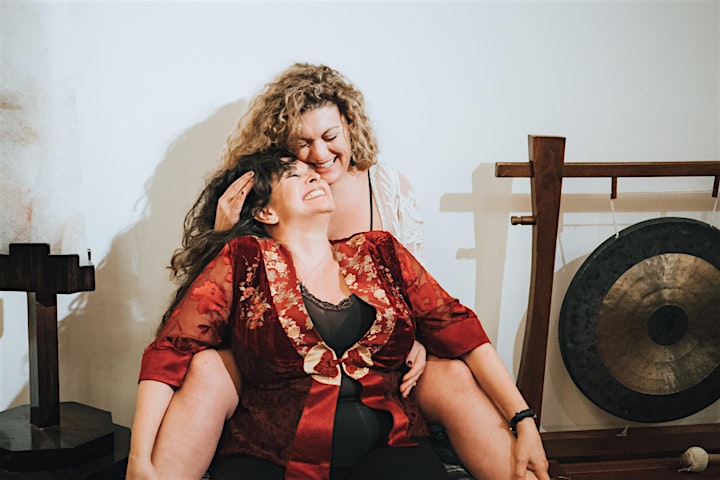 Course Offerings:
-6 Months of Personal Support from Lauren Harkness
-Twice a month 2-Hour Class In-Depth Study and Practice:
Presence Meditations- Embodiment Basics of Ground, Core, Edge, Clearing Space and Chakra Alignment.
Mayan Energy Grids and best use practices.
Somatic Techniques for Embodiment.
Peaking-Foundational Practice for Expanding Pleasure and Arousal in the Body.
Advanced Tantric Practices-Solo and with partners in the group.
White Tantra Yoga.
Trauma Release.
Monthly Sensual Movement Classes.
Advanced S*x Magic.
Masculine/Feminine Polarity and how to be in your magnetic core.
How to Consciously Create the Life of Your Desires.
And More!
-Two VIP Private Coaching Sessions
-All Monthly Women's Classes from the Tantra Institute (Sensual Alchemy, Yoni Egg Class, Becoming the Snake Whisperer)
-(Bonus) One Round of Erotic Sovereignty Course and the Women's Embodiment Practice Club
-A Private Facebook Group for Community, Support, and Study
-Weekly Guided Meditations
-Peaking Practice Club 3X/Week
-Special Classes with Leading Experts (Including Carolyn Elliot, Amy Chan, Om Rupani, Guy Shahar, Bernadette Pleasant, Elana Bell, and more!)
-A 5 Day In-Person or Virtual Retreat in Bali in August 2021(dates to be announced). Connection with Lauren's Visa Agent in Bali to help gain entrance.
**Accommodations and Airfare not included.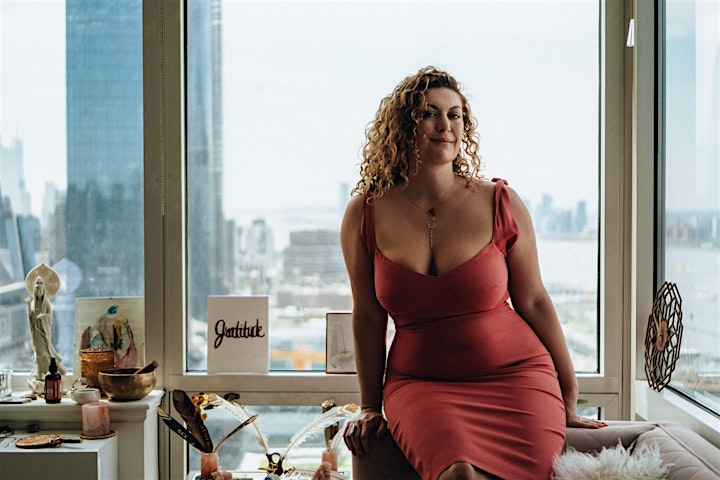 Your Facilitator:
Lauren Harkness is a trained Tantrika and Advanced Certified Tantra Educator with Charles Muir's Source School of Tantra, Orgasmic Meditation Instructor, trained in the D/s arts and shamanism with Om Rupani, Graduate of Mama Gena's School of Womanly Arts, Mastery Graduate, Jewelry Designer, Seductress, and a stand for everyone ready to heal and further ignite their sexual self, sovereign and free! She teaches Tantra and other modalities of healing and personal growth. She also offers private Tantra Sessions, Orgasmic Meditation Training, Coaching Sessions, or Reiki Healing Attunements. She teaches large group classes internationally and has taught at Burning Man, FYN, Dark Odyssey, and is the Co-Founder of The Tantra Institute.
For private sessions and coaching with Lauren, visit:
Instagram: @sensualalchemistress
All Classes:
Testimonials:
"Lauren has clearly done the work and teaches from a place of deep respect and understanding. I expanded in her workshop in ways that surprised and delighted me!" N, NYC
"Lauren is one of the best Tantra teachers I have ever met. She is grounded, compassionate and practicing what she teaches. Being a balanced Tantra teacher means you aren't afraid of all that life has to offer from the darkness to the light and she doesn't shy away from truth. She leads through example and provides a safe environment for people to explore their sexuality. I highly recommend working with her if you want to up level your life." -AJ
"It's a powerful experience in self discovery, self love and manifestation. This is good for anyone looking to unblock & unlock their chakras and get in touch with themselves." D, NYC
"Lauren creates such a safe intimate loving space for exploration and makes it easy to say or do what formerly might be inhibited or full of shame." L, NYC
"Whatever fear or anger you have about your body is okay. Don't be afraid to jump in and explore it. I did, and I feel relieved, grounded, and more full of pleasure!" S, NYC
"Empowering" M, NYC
"This felt like a cellular re-arranging." M.W. NYC
"If you desire expansion and connection with your soul-this is the woman to guide you." M, NYC