SEX DIFFERENCES IN HEALTH AND DISEASE: DO MALES AND FEMALES READ THEIR GENOMES DIFFERENTLY?

Wednesday, October 16, 2019 from 5:00 PM to 6:15 PM (EDT)
Event Details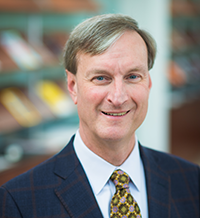 The differences between the sexes extend down to our cells. Biomedical research and medical teaching and practice, however, often overlook the ways male and female cells, tissues and organs differ.
In this lecture, David Page will discuss recent advances in his lab that provide a framework for studying sex differences at the molecular level. His lab conducted a five-species, twelve-tissue survey of sex differences in gene expression, creating the first comprehensive catalog of molecular-level differences between males and females across the body. The study included humans as well as four species used as models in basic, clinical, and pharmaceutical research. Page's lab identified many genes that were sex-biased in their expression (i.e., expressed more abundantly in males than females, or vice versa) in a variety of tissues.  Some of this sex-biased gene expression is conserved across mammalian species. Using this unprecedented dataset, they discovered a link between conserved sex-biased gene expression and a prominent phenotypic sex difference found in most mammalian species: an upward shift in the distribution of height or body size in males compared to females.
Page
is the fourth president and director of the Whitehead Institute for Biomedical Research, a professor of biology at MIT, and an Investigator of the Howard Hughes Medical Institute. A graduate of Swarthmore College, Page earned his M.D. from Harvard Medical School and the Harvard-MIT Health Sciences and Technology program. He joined the Whitehead Institute as the first Whitehead Fellow in 1984. Page's honors include a MacArthur Prize Fellowship, Science magazine's Top Ten Scientific Advances of the Year (1992 and 2003), the Francis Amory Prize of the American Academy of Arts and Sciences, and the March of Dimes Prize in Developmental Biology. He is a member of the National Academy of Sciences, the National Academy of Medicine, and the American Academy of Arts and Sciences.
Tea         4:15 - 5:00 PM
Lecture   5:00 - 6:15 PM
Save This Event
When & Where

Simons Foundation
Gerald D. Fischbach Auditorium
160 Fifth Avenue at 21st Street, 2nd floor
New York, New York 10010


Wednesday, October 16, 2019 from 5:00 PM to 6:15 PM (EDT)
Add to my calendar