This show is perfect for date night, ladies night out, birthday celebrations, or bachelorette and bachelor parties.
About this event
Welcome to Meka Nicole's Sex and Sensuality® Burlesque Show Experience!
We ask that you leave your inhibitions at the door as we take you on a journey of sensuality using dance, acting, and music.
Grab your lover, your best friend, husband, or wife and join us for one of the most tantalizing Burlesque Show you've ever seen!
Purchase your tickets today to avoid missing this stimulating production.
The show will include interactive games, vendor booths, and a dance party with DJ Jah Empress!
The show is taking place at Tokyo Valentino (https://www.tokyovalentino.com/#Atlanta) and all tickets include a wristband($27 value) to explore (after the show) the naughtiest dungeon and video rooms you've seen in the South! We also have more surprises up our sleeves! You will not be disappointed.
DUE TO COVID-19 YOUR TEMP WILL BE TAKEN AT THE DOOR BEFORE ENTERING. YOU MUST WEAR A "MASK" TO ENTER AND YOU MUST KEEP ON YOUR MASK IF YOU ARE NOT AT YOUR SEAT. SAFETY IS VERY IMPORTANT TO US
IF YOU DO NOT HAVE A MASK, WE WILL HAVE SOME AT THE DOOR.
We ask that you wear your sexiest mask/outfit combo to enter into our "Maskinista" contest.
In addition; we are offering TWO SHOWS in one night to maintain social distance and CDC guidelines.
Can't wait to see you there!
Light bites and drinks available.
View highlights of our show below.
Meka Nicole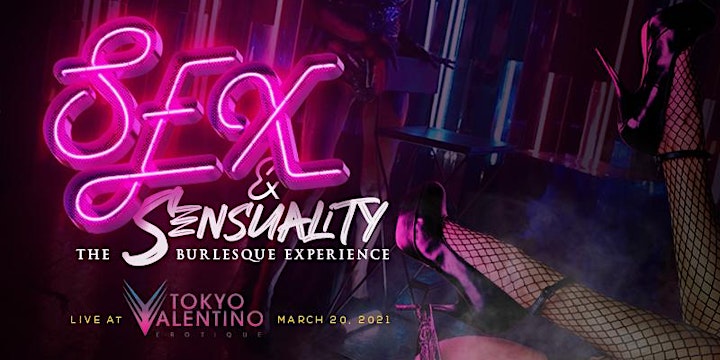 Organizer of Sex and Sensuality®: The Burlesque Show Experience Remix
Meka Nicole is a National Certified Counselor, Sex Educator, Life Coach, Author, and Motivational Speaker. She has a bachelor's degree in Sociology from Jacksonville University, and a master's degree in Professional Counseling from Argosy University. Meka is the creative founder and CEO of In-to-Mate Consulting, LLC, with offices located in Georgia. Meka Nicole is also the creator of Sex and Sensuality® an educational intimacy seminar and event that helps women to develop an inner sexual confidence. In-to-Mate Consulting's goal is to provide dating, relationship, intimacy, and life coaching to individuals, couples, and families in an effort to help them live a more fulfilled life. She provides services via face-to-face for local clients and Skype, Oovoo, and phone for clients located outside of Georgia.
Take a peek at this video to learn more about  Sex and Sensuality®
https://www.youtube.com/watch?v=2l0kXtfg8R8