Description
Event Schedule:
Session 1: Monday, 1/23/17, 6:30-9pm

Session 2: Monday, 1/30/17, 6:30-9pm
Session 3: Monday, 2/6/17, 6:30-9pm

Session 4: Monday, 2/13/17, 6:30-9pm

Session 5: Monday, 2/20/17 6:30-9pm

Session 6: Monday, 2/27/17, 6:30-9pm
Description:
If you've never sewn from a pattern before, or simply never sewn, this is the class for you. You'll be walked through sewing machine operation, the characteristics of and uses for different fabrics, pattern sizing and selection, and proper cutting and assembly techniques.
You will learn by doing, in class and in your homework, and soon be able to follow a commercial sewing pattern and work with woven cotton. By the end of six weeks you'll have a skirt and the skills to attempt more advanced patterns.
Class Goals:
The goals of this class are to reveal the basic building blocks of the clothing all around us, demystify the codified instructions of sewing patterns, and teach you to make a pretty skirt!
Prerequisites:
Students must be at least 18 years of age. No experience necessary, however outside access to a sewing machine or willingness to do some hand sewing is required for the homework.
Materials:
Bring a notebook and your own sewing machine to class.*
In the first class you'll receive a list of tools and consumables to purchase and suggested sources. If you own no sewing equipment, the one time tool purchases can range from $25 - $45. Consumables for this class will range from $10 - $45, depending mostly on your choice of fabric. The standard sewing pattern for the class will be provided and is included in the ticket price.
The Artisan's Asylum requires closed-toed shoes or boots be worn inside the building.
* The "General Admission: Asylum Machine" tickets provide access to a machine during class time only. To complete your homework, you will need to hand sew or arrange access to a sewing machine outside of class (you might consider some form of membership with the Asylum, check out info here: https://artisansasylum.com/membership/)
Instructor Biography: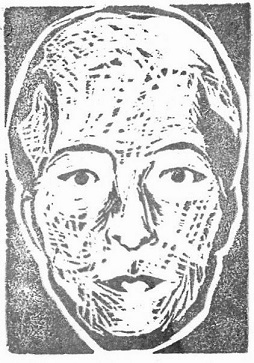 Bronwen spent a rural childhood sewing, crocheting, embroidering, and helping her mom repair the riding lawnmower. In 1988 she entered Syracuse University as an art major, but ultimately graduated with a BS in Computer Science and an English major. She's worked as a software engineer and a teacher of English as a foreign language and studied hand built and wheel thrown pottery, woodworking, and sewing.