Sewing Class | Classe de Couture for Adult & Child (English + French)
Description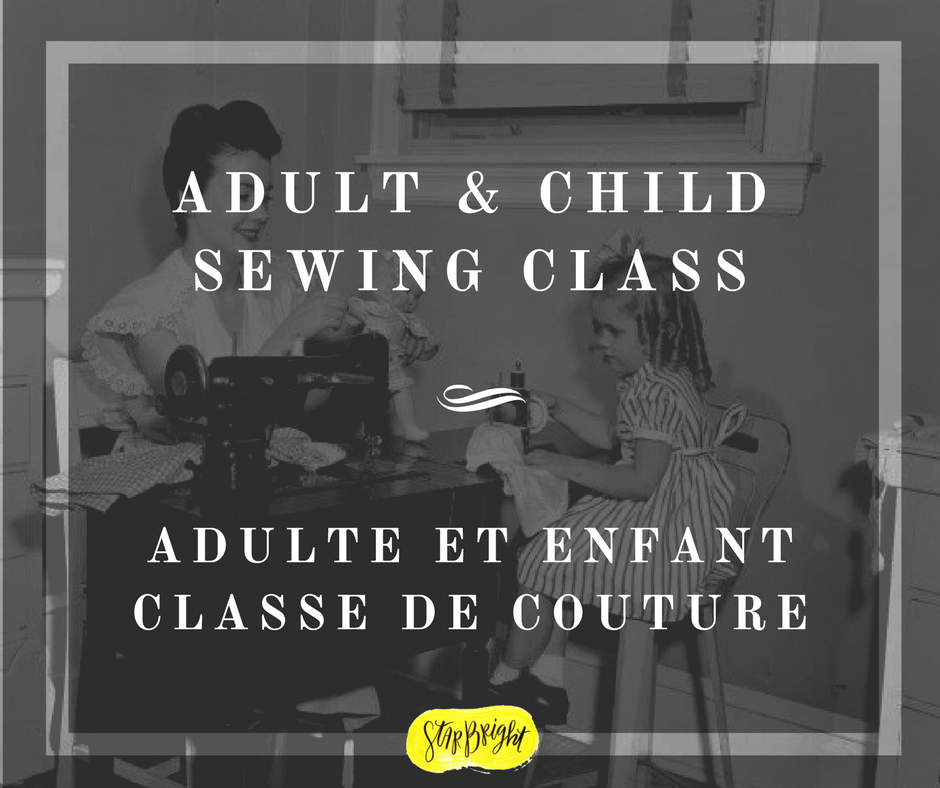 Come join us for our first sewing class for adult and child!
The class will be taught in English with French sewing vocabularly taught throughout.
The class will run for 8 weeks on Wednesdays starting October 18th through December 6th from 5-7pm.
You and your child will make 3 projects: Apron + Pillow Case + Quilt.
The cost is $100.00 for 1 adult + 1 child for all 8 weeks (includes materials).
Buying a ticket will give you access to ALL 8 weeks of class.
Limited spots available.
For more info email us at: hello@starbrightlanguages.center
OR call us at 270.443.3230