Description
Do you have a sewing machine collecting dust? Need a refresher course in sewing machine basics?
Then this class is for you! Learn or get refreshed on sewing basics.
How to thread a machine
How to wind a bobbin
How to adjust basic tension
How to sew various fabrics and what needles to use
How different presser feet work
Try out our industrial machines
Bring in your sewing machine or come in and use ours.

This class can be personalized to your needs. We will demo a basic home machine, and two styles of industrial machines. You will be able to test sewing on canvas, leather and upholstery fabrics while learning what a home sewing machine is capable of.
You will create a simple wallet and a waxed canvas tool roll in this class.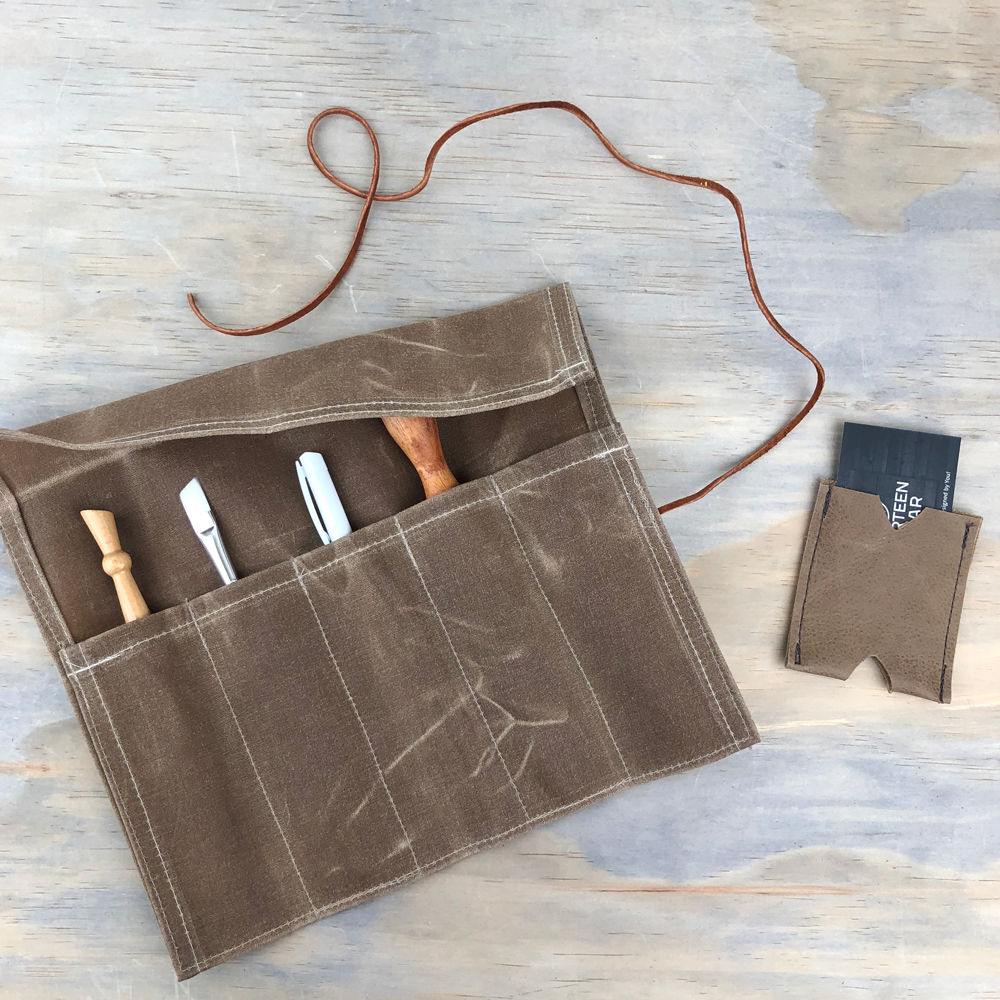 This class can be one-on-one and scheduled on a agreed upon date/time to fit your personal schedule. We will also offer this on Monday evenings with a class limit of 3 so we can work with you on an individual basis.
This class will be a prerequisite for beginner sewing if you are taking one of our intermediate classes.