Description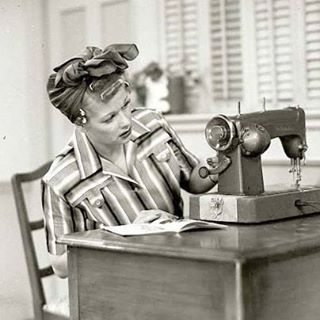 Learn the basics of machine sewing in three hours...even if you've never threaded a needle before!
This workshop is designed to give you the confidence to attack any cute Pinterest sewing project that comes your way using tried and true sewing hacks for the modern sewer.
Together we will learn:
How to shop for fabrics by learning the differences between fiber and weave, and what weights work for different projects

How to decipher sewing instructions and apply them in real life

How to thread a sewing machine (either yours or ours) and sew basic machine seams
Each participant will walk away with a super cute pillow case of their own design. All materials are included, as are refreshments and beverages (including wine!). We pride ourselves on a low-pressure, casual, and creative atmosphere, making this the perfect opportunity to jump into sewing for just about anyone.
We recommend bringing your own machine. If you do not own a machine, you can reserve one of ours by calling or emailing the shop. The first three guests to both register and reserve a machine will have use of them in class.
This workshop is recommended for ages 12 and up, but if you have a child who is crafty and serious about learning to sew, let's talk!
Reservations for a spot in the class must be made at least 36 hours in advance, and there are 12 spots available. You can reserve your spot by purchasing a ticket on Eventbrite or calling 407-732-7801 during our open hours (Tues/Wed 10am-5pm, Thurs-Sat 10am-8pm, Sunday 12pm-5pm).