Event Information
Location
Esaie Design Studio
944 Flatbush Ave
Address Line 2
Brooklyn, NY 11226
Description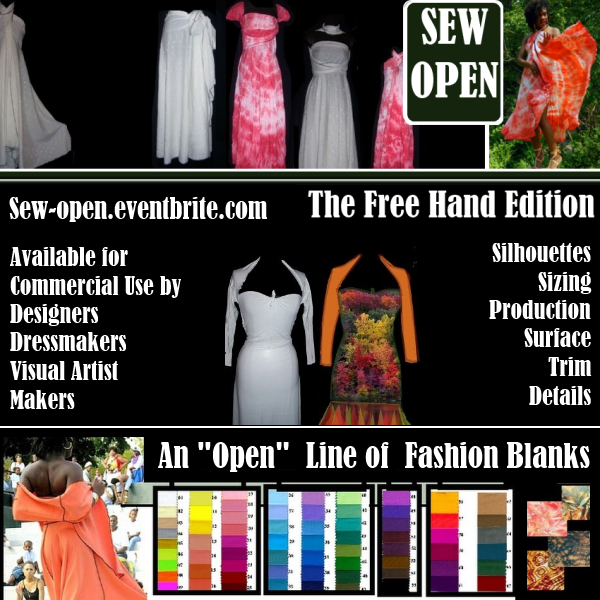 Sew Open is a concept that has been at the back of our minds- creating an open source line of patterns, instructions for garments that designers dressmakers and visual artist can use as the bases of their creations for COMMERCIAL USE!
I'm open sourcing my entire line and will help with any design an individual chooses to add!

If you're an artist tired of the "tee shirts" this is for you! Participation is free
we need designers digital illustrators writers artist and photographers

The rules

any work done during that time will be made available via an opensource license.

All participants will have free access to the use right away

the line will be made available to the general public in the coming months!

all participants will have a say in how the process is developed.

One copy of each design is left in house as a sample

supply list will be emailed

Space is limited

Be Flexible

Be respectful

Speak up!
Date and time
Location
Esaie Design Studio
944 Flatbush Ave
Address Line 2
Brooklyn, NY 11226