Description
CALLING ALL MELANIN-TONED MODELS!
NO EXPERIENCE REQUIRED!
Are you looking to explore new experiences?
Would you like to expand your modeling portfolio?
The SévWraps family
would love to meet you!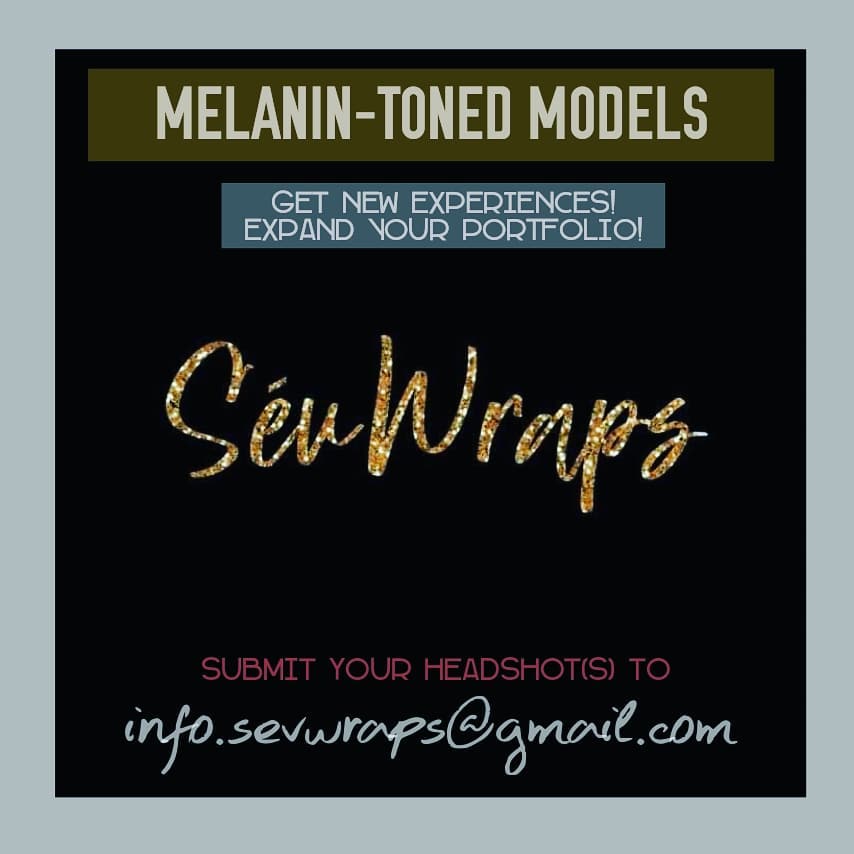 We are a custom-made, headwrap company (and more) based in Dallas, Texas. We are currently scouting models to expand our 2019 Product Catalog.
Here is a little more on what we are about:
This company was created through its owner's passion for being the true you. "Modern-day society has conditioned the woman to believe she needs to show less to be more. As I journeyed further into my Hebrew roots and what it truly means to be the original - I felt starting this brand would bridge the gap and allow a safe place for the original woman to be her authentic self. We are about uplifting our youth positively, building our community and elevating our Queens through poise, valor and perseverance! There IS beauty in modesty. We should NOT be defined by how we look, but by who we are. And what better way to show how beautiful you can be than rocking a SévWrap? Besides that, who doesn't want to look fly in custom-made attire?!" This event is for the every day woman - there are so many ways to express your inner you, now imagine that expression worn in a Crown! SévWraps are created with handpicked fabrics and original patterns for the Queen within us all. We pride ourselves on what we do. It's not just fashion, it's not just a wrap - it's a lifestyle.
Check the flyer for details on what you need to complete an eligible submission.
​
YES, we know! "What if I don't have headshots?" You do. You just haven't taken them yet. And please, ANY AND EVERY question, concern or inquiry... EXPRESS IT!
SévWraps is a family, not just a brand.