Description
Welcome to Sevenoaks VIP Networking Lunch.
Our passion and mission is to bring business owners and entrepreneurs to meet monthly to learn from our guest speaker, form business relationships and to recognize, create, or act upon business opportunities, share information and seek potential partners for ventures.
The importance of a strong business network is a really valuable way to expand your knowledge, tell others about your business, meet people in person that you have connected with online, so your business can grow and flourish.
We invite you to join us each month in our own private dining room at Côte Brasserie which offers a modern approach to classic French dishes from the heart of rural Brittany with a delicious changing menu which ensures something new for both regular and first-time attendees to devour.
You will have the opportunity to showcase your business, learn from our guest speakers to grow your business, brainstorm ideas and make some great connections and build solid relationships.
Our guest speaker Lavinia Sanders is an award winning international Energy Balancing Trainer, Reiki Master, and Inspirational Speaker.

She takes her clients on a journey from feeling stressed out, anxious, overwhelmed and out of balance to feeling relaxed, peaceful, confident and balanced. Lavinia believes we all have the power within us to smash through energetic blocks to begin creating the life you deserve. Lavinia will be sharing her 3 Simple Steps that will help you boost your energy level, master your mindset and become a more conscious business owner.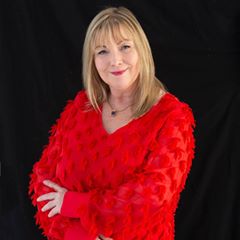 3 Steps To Increase Your Energy and Boost Your Business


As entrepreneurs we need outstanding energy levels to achieve outstanding results in our business and life overall.

Discover how your mindset impacts your energy levels and the actions you take.

Would you like to have clarity on your purpose?

Would you like to be more creative?

Would you like to have better work life balance?

Join us and find out how you can create clear purpose in your ventures and business so that you don't waste time or energy implementing inefficient strategies that aren't aligned with your purpose.
Forthcoming Events:
October 31st
November 28th
**Please arrive on time-we start at 12 prompt.
Parking at M&S, Blighs, The Stag (bring enough change!)