SEVEN

Wednesday, November 13, 2013 at 7:00 PM
Event Details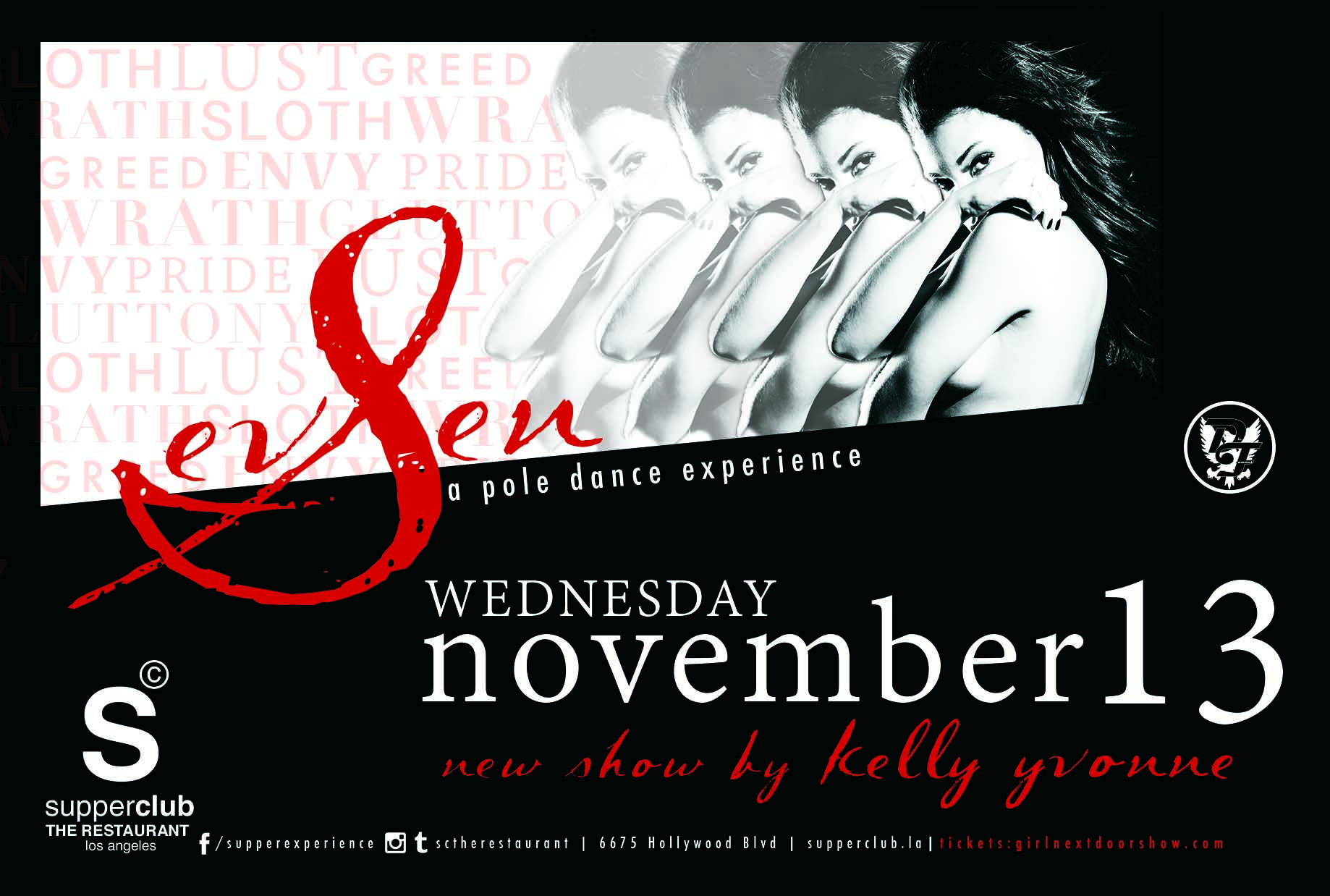 SEVEN
a new show by Kelly Yvonne
2013 Premiere: Wednesday, November 13th
Doors at 7p | the experience begins immediately
Supperclub Los Angeles
Dinner will not be served at this event. All sales are final - no refunds permitted. 
 Brought to you by Vin'yet Productions and Die Famous Entertainment
Vice or Virtue?
Enter a new world where everything is. The visual is vertical but the experience is horizontal. Inhibitions are checked at the door and prejudice is a distant memory. The audience becomes the performer and the performer becomes the spectator. Or vice versa. When the line between good and bad is blurred, where will you stand...or lay. Presenting SEVEN.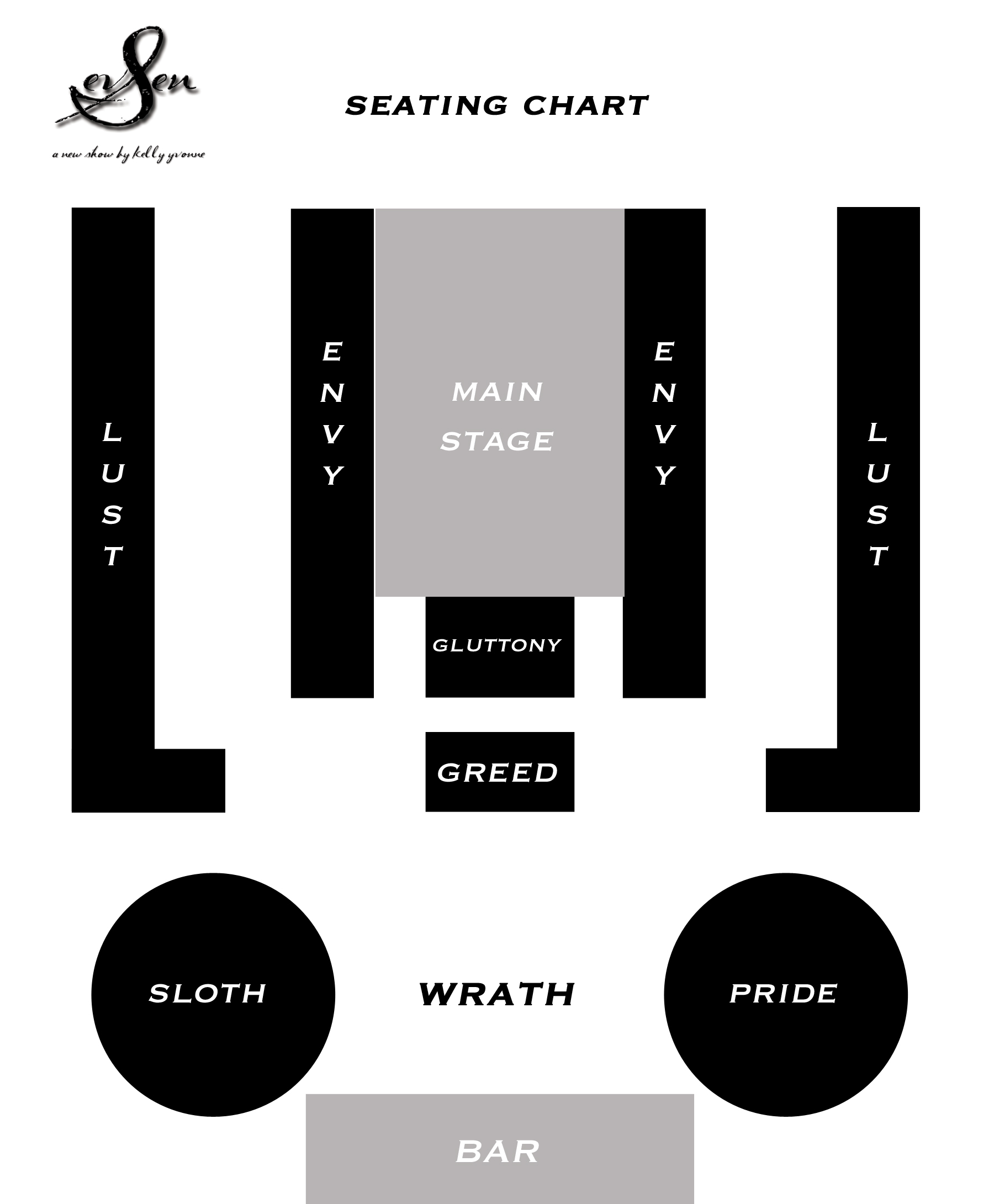 ENVY
Reserved for individuals who want to be closest to the action and to make the other guests resentful. Make everyone green... 
LUST
Reserved for individuals with an intense desire for pleasure. Close to the action, but hidden from view so you can touch, tease or tickle. 
GLUTTONY
Reserved for individuals with a voracious appetite. Close to the stage so you can over-indulge your senses in this cozy little cot.
GREED
Reserved for insatiable guests. This highly coveted table will be perched above the stage in seats that partially obstruct the view from other sections, just how you like it!
SLOTH
Reserved for unapologetically lazy individuals, this table has a partially obstructed view of the stage but is located adjacent to the bar. Use this dark, cozy corner to your advantage but, if it's too much work, don't!
PRIDE
Reserved for dignified guests whose egos won't fit in any other section. This table has a partially obstructed view of the stage but who cares? The focus should be on you anyway!
WRATH
Reserved individuals who would prefer to stand rather than sit at tables or lay in beds. This section also has a partially obstructed view of the stage but this just fuels your anger. Purchase tickets here so you can hate on everyone comfortable at their reserved seats. 
When & Where

supperclub
6675 Hollywood Boulevard
Los Angeles, CA 90028


Wednesday, November 13, 2013 at 7:00 PM
Add to my calendar
Organizer
Vin'yet Productions is an entertainment production company specializing in events that are rare in form and rich in content. Our events provide a platform for artists, designers, connoisseurs and visionaries to reach their target demographic through creative enterprising.