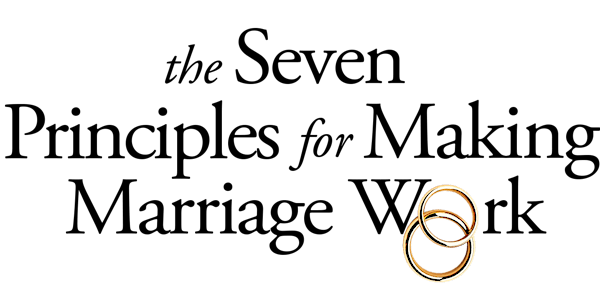 Seven Principles For Making Marriage Work: A couples Workshop
Refund policy
Refunds up to 1 day before event
"For better or worse" Make more of the better. Saturday workshop for couples: love stronger, fight less, recover quickly and stay connected.
About this event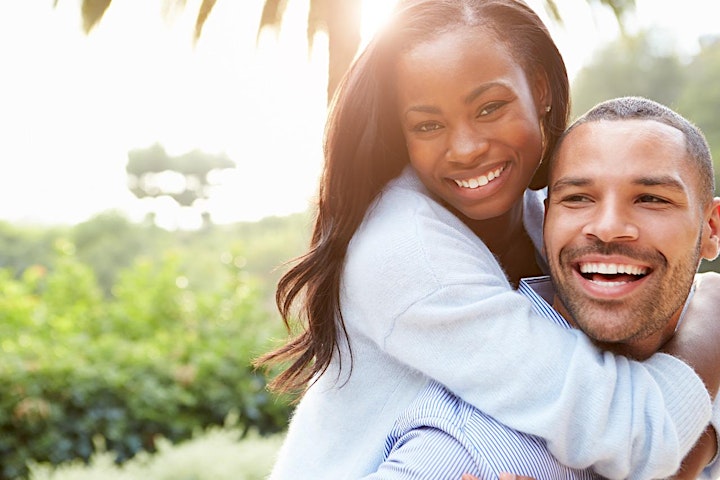 SPECIAL ONLINE OFFERING
Become an EMOTIONALLY INTELLIGENT Couple
The Seven Principles Program for Couples is a one day couples workshop, based on the internationally acclaimed research of Dr. John Gottman as presented in his New York Times bestselling book—The Seven Principles for Making Marriage Work. This educational workshop is offered across the US and internationally, and has reached thousands of couples wishing to strengthen their relationship. Designed to help couples improve their friendship and conflict management skills, this program is offered throughout the year by the Sequence Institute for Learning and Education. 
The Seven Principles Program includes lectures, demonstrations, videos, and private couples' exercises. The activities are fun, insightful, and informative. And there is no need to worry - participants will not required to share their personal problems in front of others, but will get the opportunity to share as they are comfortable.
Presented by the Sequence Institute, the Gottman trained facilitators are skilled couples therapists who are experienced in incorporating these practices into their work with couples and individuals.
Couples will learn and practice proven tools to:
Make conflict work for your relationship
Deepen intimacy and build trust
Identify your solvable vs. perpetual issues
Strengthen your foundation of friendship
Collaborate more effectively to solve problems
Communicate clearly and effectively (..and get more of what you want and need as a result!)​​
PRESENTERS and EVENT TIME:
 Kathleen Landers, LCSW-C Certified Gottman Seven Principles Leader
Danielle Boucree, LCSW-C, MBA, Gottman Couples Therapist, Certified Seven Principles Leader
Gabriel Chernoff, LCSW-C Gottman Couples Therapist, Certified Seven Principles Leader
ONLINE FROM HOME
Saturday, October 22nd, 2022
9:30am-4:30pm
Zoom Meeting link provided in advance of workshop
CONTACT INFORMATION:
info@sequenceservices.com, 240-200-5401 ext 3
Frequently Asked Questions
How often is this program offered?
This program has usually been offered as a day long in-person or on-line retreat  2-3 times per year.
Can I purchase tickets as a gift?
Participation in this program is a wonderful wedding or anniversary present. Simply purchase the tickets to reserve space and then contact our offices by email: info@sequenceservices.com with your contact information and that of the couple attending. We will send a gift certificate via email to let them know they are enrolled as a gift from you. 
What should we do to prepare?
Couples are encouraged to download the meeting app Zoom in advance. We will send instructions regarding  log in details to all who register, and we recommend you use a devise easily charged and with a sizable screen for viewing and with clear audio. Please find a comfortable and private space to process the lecture and where you will be able to ask your questions.
What is provided, and what should we get?
We will be able to go through the slides as we present, and will send some additional handouts in advance to those who register. Your ticket price includes a purchase of the program materials, a $50.00 value. This includes the book upon which the program is based The Seven Principles for Making Marriage Work , 2 copies of the workbook The Seven Principles for Making Marriage Work Couples Guide, and two sets of cards to enhance communication.
NOTE: These items will be mailed to the address you provide at registration. Participants in the Montgomery County MD area may have the option for curbside pickup in Rockville or Silver Spring or home delivery of these program materials as is feasible.
 What should we expect?
This is an interactive class for seriously-dating, engaged, and married couples. It is not a group therapy session! The workshop facilitator will share and demo best practices based on Dr. Gottman's Seven Principles for Making Marriage Work. There will be opportunities to interact with the facilitator and other couples, as well as time to engage in the activities and discussions privately with your partner. If you are a couple experiencing high conflict, a recent crisis, or issues of substance abuse, please see the contact information below to speak with the presenter about the appropriateness of this program for you.
NOTE: This is a Zoom presentation. To support the learning environment, we do ask that all participants keep their video on and use the chat for communication with the presenter and other participants. There will be times when participants are asked to unmute to provide feedback. Couples private exercises can occur without sound or video for privacy.
 Does the information presented in this workshop apply to same-sex couples as well?
Yes! This workshop is based on 40+ years of relationship research by Dr. John Gottman and his colleagues (primarily with heterosexual couples). Therefore, the presentation of this program will skew toward heterosexual examples and dynamics. That said, Gottman conducted a 12-year study with a small sample of gay and lesbian couples which revealed these principles and techniques are largely effective and relevant for same-sex couples too. All couples interested in strengthening their relationships are welcome and can benefit from the information presented in this workshop, and all Sequence practitioners involved with this workshop are experienced in working with same-sex couples. To learn more about the work of the Gottman Institute please visit www.gottman.com.
 What is the cancellation policy?
We currently do not refund cancellations, but will offer an exchange of a replacement service of two 90 minute individual couples sessions, scheduled based on our counselors availability.
This may be offered as a substitute for programs with low enrollment. 
If the facilitator has to cancel a workshop due to unforeseen circumstances including illness or other situation, couples will receive full refunds or the option to reschedule.
What If we are not sure if this event is for us?
If you have any questions about the program, please contact the presenter directly at klanders@sequenceservices.com with your questions and contact information and she will get back to you promptly.