About this Event
What would your work look like if you knew how to stay focused without being rigid, if you got more of the right things done, if you could transform challenges into opportunities?
Join Marc Lesser, CEO of ZBA Associates and former CEO of Search Inside Yourself Leadership Institute, and Scott Schute, head of Mindfulness and Compassion Programs at LinkedIn to learn about the practical, evidence-based tools you can utilize to shift awareness, enhance communication, build trust, reduce fear and self-doubt, and cut down on unnecessary drama in the context of the workplace.
In this workshop, which is suitable for leaders at any level, you'll explore how the inner work of mindfulness and self-awareness meets the outer work of leadership and business as a force for positive change and results that matter.
You'll learn how to:
1. Cultivate your leadership presence
2. Thrive in the midst of change and challenges
3. "Own" your power and your ability to empower others
4. Improve focus and flexibility
5. Cultivate greater self-awareness and resilience
6. Increase engagement, collaboration, and wellbeing
THE SEVEN PRACTICES
This highly-interactive training is structured around the 7 core mindful leadership practices and adapted from Marc Lesser's latest book, Seven Practices of a Mindful Leader. The practices are:
1) Love the work: Lead with focused inspiration.
2) Do the work: Learn to respond with more empathy and flexibility.
3) Don't be an expert: Let go of thinking you are right. Step into greaterwonder, openness, and vulnerability.
4) Connect to your pain: Transform challenges and difficulty into learning andopportunity.
5) Connect to the pain of others: Increase connection and trust.
6) Depend on others: Empower others and be empowered by others to fosteralignment and radically healthy communication.
7) Keep making it simpler: Let go of a mindset of fear and scarcity. Cultivateawe and wonder. Focus on results that matter most.
PRESENTERS
Marc Lesser - CEO, ZBA Associates
Marc Lesser is a speaker, facilitator, workshop leader, and executive coach. He is known for his engaging, experiential presentations that integrate mindfulness and emotional intelligence practices and training. He is the author of 4 books, including Seven Practices of a Mindful Leader: Lessons from Google and a Zen Monastery Kitchen, and CEO of ZBA Associates, an executive development and leadership consulting company. www.marclesser.net.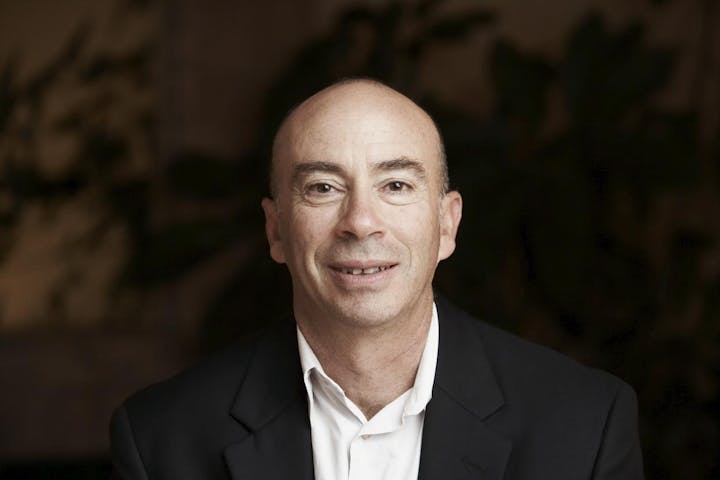 Scott Shute – Head of Mindfulness and Compassion, LinkedIn
Scott has been an active advocate for customers and employees in the technology space for over 20 years, with roles ranging from sales, customer advocacy, and customer service leadership. Previously, he was the Vice President of LinkedIn's Customer Operations organization. In his current role as Head of Mindfulness and Compassion at LinkedIn, Scott blends his lifelong practice and passion with his practical leadership and operations experience. His mission is to change work from the inside out by "mainstreaming mindfulness" and "operationalizing compassion."