Seven Points World Tour

Sunday, October 22, 2017 from 9:00 AM to 2:00 PM (MDT)
Event Details
Hello and welcome to the Seven Points World Tour, a celebration of cannabis & hemp!
Denver is the first stop of the tour, which will travel to emerging legalized states; promoting re-education about the cannabaceae plant, emphasizing diversity in the industry and benefitting local community organizations, at each destination. The need for a solution to legal & safe use and consumption starts here; please join us and be a part of that conversation.
With the purchase of your ticket, you will get a day of educational entertainment from our medical, political, and non-profit experts! VIP tickets include rooftop yoga, silent disco and a private gourmet hemp luncheon with Dr. Uma.
We look forward to seeing you at the 

Metlo

!

 
---
 FEATURED SPEAKERS: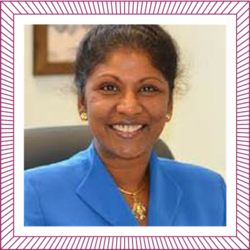 Dr. Uma Dhanabalan - Keynote Speaker
Dr. Dhanabalan is a highly respected physician trained in Family Medicine and Occupational & Environmental Medicine. She is a Fellow of the American Academy of Family Physicians and a Diplomat Certified in Cannabis Medicine. Dr. Dhanabalan is the Founder/CEO of Global Health & Hygiene Solutions., LLC whose mission is to promote wellness and prevent illness. She currently practices at Uplifting Health and Wellness in Natick, MA. She is dedicated to "Educating, Embracing, and Empowering" her patients while promoting cannabis as a treatment option. Dr. Dhanabalan believes that "Cannabis is not an entrance drug, it is an exit drug from pharmaceuticals and narcotics".
---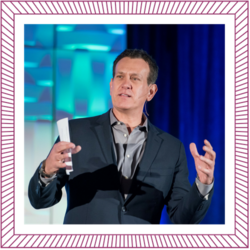 Todd Mitchem - Candidate for US House of Representatives
We are pleased to announce Todd Mitchem on our speaker panel. Todd is a leader, entrepreneur, son, father, and devoted husband who cares deeply about America. From small town, humble beginnings, in a family devoted to military service, Todd also honed his survival instincts from the powerful women in his life.
He was inspired to join the cannabis industry after his mother, survived a cancer diagnosis and beat the odds with cannabis therapeutics. After his mother's incredible survival miracle from cancer, he joined the emerging cannabis industry in 2013, to help build companies, educate leaders, and raise standards and helped develop the largest brand in the space, O.penVAPE with over 1,600% growth in 12 months. 
Todd built the world's first global social network called High There! and the world's first marijuana job fair called CannaSearch. He is a sought-after speaker and was the first person to speak to Attorneys General on the need for standards in marijuana tracking, youth prevention, production, and business leadership. 
Currently, Mitchem and his wife, Diana run a successful government affairs and community outreach company, TMC Partners, which develops initiatives in the cannabis space for businesses. Diana and Todd live in district two just up the hill from Golden and work each day to make this world better than they found it.
---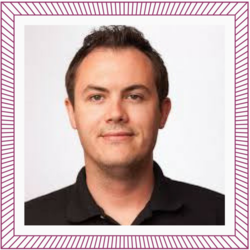 Emmett Reistroffer - Policy Consultant at Denver Relief Consulting
Emmett works as a policy consultant at Denver Relief Consulting, with experience working on several cannabis campaigns, including qualifying Amendment 64 in Colorado, Question 2 in Nevada and directing the campaign for I-300 (social consumption) in Denver. Emmett served as a licensing authority for the City of Englewood, and on Denver's Social Consumption Advisory Committee.
---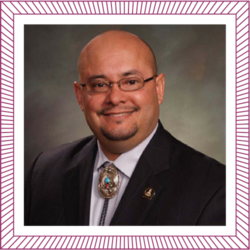 Rep. Joe Salazar: State Representative, Attorney General candidate
Joe Salazar is in his third term representing House District 31, which includes most of Thornton and parts of unincorporated Adams County. He serves on the Judiciary Committee.
Rep. Salazar was the author of a new 2016 law establishing tax-free savings accounts for first-time home buyers, a step toward making housing more affordable in Colorado.
Rep. Salazar has spent his entire career making sure the rights of Coloradans are protected. In the 2015 legislative session, he sponsored a bipartisan measure affirming the public's right to record police activity -- a key component of a legislative campaign to rebuild trust between law enforcement agencies and the communities they serve. 
---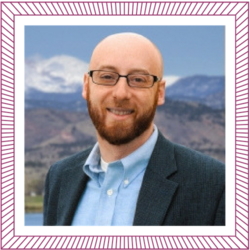 Rep. Jonathan Singer: State Representative, currently represents House District 11
Representative Singer has served House District 11 (Allenspark, Hygiene, Longmont, Niwot, Northern Boulder County) since January 2012 in the Colorado House of Representatives. He currently serves as Vice-Chair of the House Local Government Committee, as well as sitting on the Appropriations and the Public Health Care and Human Services Committees. Prior to his service in the Colorado House, Rep. Singer worked in Child and Adult Protection in Boulder County as well as with the Denver Office of Economic Development. Rep. Singer received his Master's in Social Work and B.S. in Psychology and Social Work from Colorado State University. He has volunteered on behalf of at-risk families most of his life and he is married to Allison Barrett whom he met when they were both high school volunteers at the Boulder Public Library.
---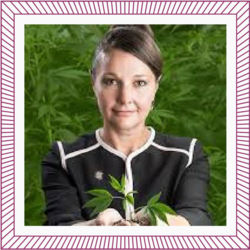 Cindy Sovine-Miller - President & CEO of 

Sovine-Miller



With over 15 years' experience, Cindy successfully represents clients in changing legislative, regulatory and political environments.  She works on both state and federal issues with a strong focus in the healthcare, business & education arenas.
Cindy's approach to consulting approach begins with a commitment to understanding and effectively communicating, the complexities of each issue.  Her honest approach and collaborative communication style is the cornerstone of her business, and makes her a trustworthy voice with the press, elected officials, community stakeholders, and our most important stakeholders, our clients!  As a focused and committed advocate for affordable health care for purchasers, Cindy is a sought-after resource for her connections.  Through her proven strategies integrating proactive relationship building, advocacy, supportive grassroots and communication efforts, clients are highly effective at achieving their goals.
Cindy's style and ability to get results through successful collaborative partnerships has earned her a respected reputation among her peers:
In 2011, she was appointed Chair of the Health Care Committee of the Colorado Association of Commerce and Industry (State Chamber of Commerce).
In 2012, Cindy was appointed the Business Committee Co-Chair of Connect for Health Colorado's (the state-based health insurance exchange).
In 2014, Cindy was appointed to the Colorado Affordable Health Care Commission pursuant to Colorado SB14-187to represent small businesses. 
---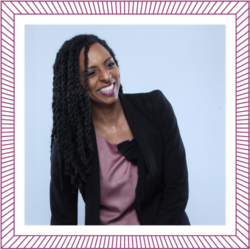 kaliwilder@iamwild
EstroHaze is a multi-media platform that provides cannabis business, lifestyle, and career resources tailored to women of color.  As CEO, she leads the overall business strategy for EstroHaze and writes and produces exclusive content focused on art, culture, and entrepreneurship at the intersection of cannabis-- of course!  She is a collaborative, creative leader with over a decade of experience as a cross-platform project manager and digital content producer.  Previously while at a national media outlet, Black Enterprise, Kali managed editorial, research-based special projects and cross-platform initiatives to increase diversity in Corporate America.  She is also a documentary film producer.
---

---
Day of Event Schedule
**Predicted temperature 70 and Sunny!
There's an elevator to the 4th-floor suites and 1 flight of stairs to VIP rooftop.
Park on street surrounding area - Free on Sunday.

*VIP = VIP Ticket is needed for access
(Event proceeds will go to our featured nonprofits. Come meet them at the event!)
7 AM - 8:45 AM Load-in, NPOs and Vendors Arrive, Set-up and Sound Check

9:00 AM Gates Open - Rise and Shine with Us!
9:30-10:30 AM
*VIP Yoga on the Rooftop with Twisted Sister Yoga (Rooftop)
Hemp Food Demo with Hemp Way Foods (406)
Cannabis Education  (409) - ongoing
Cannabis Education and History (401) - ongoing

10:00 -11:00 AM
Farmers Market by MoBetta Greens and Windy Mesa Farms/Smoothies
 HempCrete Information by Left Hand Hemp
Biotecture, Earthship and Permaculture Demos by Regenerative Adventures           

10:30-11:30 AM

*VIP Rooftop Silent Disco led by Lisa Fasullo, Music by DJ Mike Wird
11:00 AM
*VIP Speakers begin arriving, head to Metlo Rooftop (Dr. Uma Dhanabalan, Rep. Jonathan Singer, Rep. Joe Salazar, Todd Mitchem, Kali Wilder, Cindy Sovine Miller, Emmett Reistroffer)
11:15 AM Networking in VIP area. Event for General Admission continues on main levels 1-4

11:20 AM *VIP Lunch Begins on Rooftop - Introduction by Kris, Sponsor Acknowledgements, Introduction of Committee Members
*VIP SPEAKERS AGENDA:
11:30 AM 1st Speaker, Representative Jonathan Singer

11:45 AM 2nd Speaker, Todd Mitchem

12:00 PM 3rd Speaker, Cindy Sovine-Miller

12:15 PM 4th Speaker, Representative Joe Salazar

12:30 PM 5th Speaker, Emmett Reistroffer

12:45 PM 6th Speaker, Kali Wilder

12:55 PM      Kris Morwood introduces Dr. Uma

1PM -1:45 PM   Keynote Speaker Dr. Uma Dhanabalan and Q&A
1:50 PM - Closing Remarks, Kris Morwood
2:00 PM All Team in the parking lot for Dance/Walking around the block at the Metlo
---
Sponsors/Partners:
Altus, Canna Closet, Canna Luxury Tours, Callie and Friends LLC, Cannabis Nurses Magazine, Center for Transformative Movement, Colorado Hemp Clothing, DANK, Decibel Green, Ellementa , Equal Exchange Fair Trade Cannabis, EstroHaze, Flora's Mercantile, Hemp Way Foods, High Class Education, Influential X, Irie Weddings and Events, Left Hand Hemp, Mo Beta Greens Market Place, Regenerative Adventures, Therma Gro, THC/Total Health Care, Tree Free Hemp Paper, Twisted Sister Yoga
Local Featured Nonprofits:
Cannabis Consumers Coalition, Flowering Hope Foundation, Nuvolution, The Strong Alliance, Veterans for Natural Rights
Not in Attendance in Support Only:
Agrarian Revolution, Friends of Hemp, Levitt Pavilion, MJBA, SCCIA, Southern Colorado Cannabis Council, Veterans to Farmers

Press Release:  Click here for Press Release


Seven Points World Tour  - Private event, MUST RSVP 21+
When: Sunday, October 22nd, 2017 | 9am - 2pm
Metlo, 1111 Broadway, Denver 80203
Parking: Street, Sunday is free parking

---
When & Where

The Metlo
1111 Broadway
Denver, CO 80203


Sunday, October 22, 2017 from 9:00 AM to 2:00 PM (MDT)
Add to my calendar