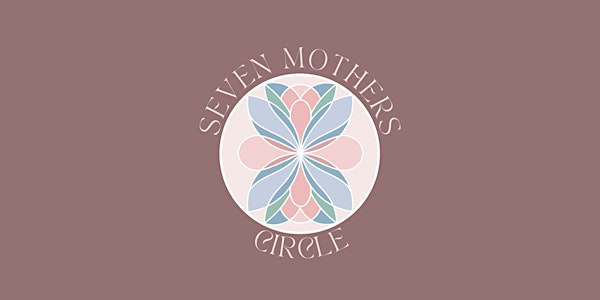 Seven Mothers Circle
You will be one of Seven Mothers that gathers in Circle to explore your vision for more balance in your life in 2023.
About this event
What do you want 2023 to look like?
It is often as we head into the longer, darker evenings and shorter moments of daylight that we allow ourselves the luxury of dreaming what our lives could look like. Naturally, we sink into periods of wondering, often wondering will next year be like this year?
For those of you that feel a strong desire to release that which no longer serves you, thoughts, behaviours, actions, habits, people, situations it can feel overwhelming to know where to start.
To return to balance we must spend time with ourselves, with our Souls, in the Darkness and the darker month of December can be the perfect opportunity to begin this process to seek what it is you wish to balance in your life in 2023.
This Circle is not promising you the answers, especially if this is something you have not yet given any thought to, but it can bring comfort, it can bring the promise of new beginnings, one where you start to consistently go within to ask where you need that balance in your life, and start to take baby steps towards that reality and not the one you currently reside in.
It can also bring to you the inspiration from others, whenever something is shared in Circle I never get tired of hearing other women reflecting back how it resonated with them and how they have been inspired.
If you feel and hear the calling to sit in Circle with other women and lean into the uncomfortable truth that you wish things to change so that your vision for 2023 can be realised through demanding more balance in your life, then perhaps this is the Circle for you.
For those who like to know what to expect, I offer the following outline to you:
The Opening - This is where I will open Circle, invite you to introduce yourself, your Sun and Rising Sign and also - if you know it - your Human Design Type, to share why you were called to gather and share where you intuitively feel you need more balance in your life.
The Intention - This is where I will briefly speak on the season we are in, the benefits of it and also the importance of understanding why we must consistently do Inner Work, address what we must release and shed to be able to move forward to our vision for 2023.
The Meditation - I will hold a short meditation to allow you to release the day and all the busyness of your life before we begin.
The Journal Space - I will ask some questions for you to either journal on, or if more comfortable simply contemplate in silence. This is where you can share what came through for you, but if this is not something you feel ready to do then that is absolutely perfect too.
The Oracle Card Guidance - I will use an Oracle Card deck for you to select a card from to receive guidance or support or both. This is where you can share the message that came through for you and how that relates to the core questions around where you are currently imbalanced and what this means to you personally.
The Closing - I will guide you through a moment of peace and stillness as we give gratitude to the wisdom offered and as I share my gratitude with you for being part of this Circle.
After Circle I recommend that you take advantage of the 24 hour window I provide to contact me if you need to, I will send a link to a Signal group for this Circle that will stay up for 24 hours and is a way for you to share anything else that comes up for you, or perhaps to share something you wanted to in Circle but were not ready to.
I also recommend that you listen to the Playlist I will share before the Circle as a way to soothe yourself and perhaps encourage you to consider where you might need balance in your life as you move into 2023.