About this Event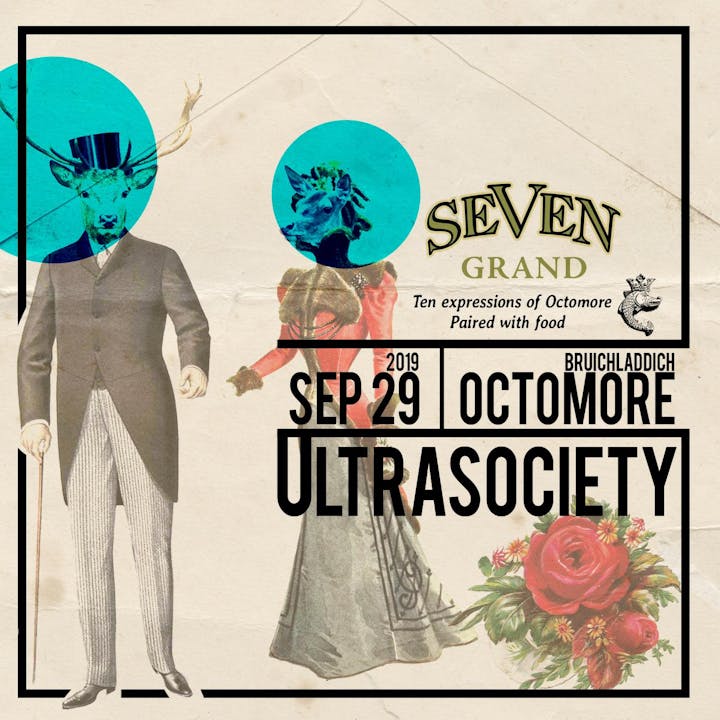 You've been to our Whiskey Societies.
This is different.
This is ULTRASOCIETY.
Join us as we transform the Seven Grand you know and love into a One Night Only event: a vertical tasting of 10 different Bruichladdich Octomores, all paired with food! We are doing a vertical tasting of Octomore, beginning with Octomore 6.1 and moving through most of the series through to the most current offering available.
YES! 10 Octomores. YES! Paired with food by Asador. Sunday September 29th Seven Grand will be closed for the inaugural edition of this once a year event. You will never get this opportunity again.
Your night will begin promptly with a Welcome Cocktail featuring Bruichladdich. As you mingle and settle in, service will begin with a toast and a brief introduction to why Bruichladdich Octomore is so special. Then just sit back and relax and prepare to be whiskeyed and dined. Seven Grand is pulling out all the stops to bring you 10 expressions of Bruichladdich Octomore paired with the wonderful culinary creations from Chef Joe Becerra of Asador. So, put on some fancy clothes, bring your peat loving friends, eat, drink, and be merry.
Due to the high rarity of these expressions, space is limited to only 50 guests. Do not delay, we promise this will sell out and sell out quickly. Refunds are limited to 7 days prior to the event. After 9/22 no refunds will be issued.