Seven Breaths to a New Life - Kriya Jyoti Tantric Yoga in Portugal
About this Event
This event will be offered in-person and online.
Claim Your Spiritual Sovereignty. Be Your Own Guru.
Learn ancient transformational yogic practices.
Attain authentic yogic states of awareness.
In this workshop, you will:
Learn Principles and Practices of the Jyoti Lineage of Babaji's Tantric Kriya Yoga
Claim Your Authentic Personal Empowerment
Learn How You Are Sovereign Over Your Healing and Spiritual Growth
Heal and Grow on Direct Energetic Levels - From the Inside Out
Address the Source of Your Challenges Rather Than the Symptoms
Open and Activate Your Energy Circuits (Nadis)
Learn Powerful Emotional Healing Practices
Understand the Function of Your Chakras
Clear, Activate, Open and Balance Your Chakras
Discover, Embody and Manifest Your True Essence
Clear the Energetic Blocks that Impede Your Progress
Remove Negative Influences from Your Life
Balance Your Feminine and Masculine Energies
Understand the Connection Between Your Sexuality and Spirituality
​Learn to Use Sexual Energy to Fuel Emotional Healing and Spiritual Growth
Develop Your Capacity to Safely Circulate Increasing Amounts of Energy
Safely Increase the Dynamic Flow of Kundalini Energy
Achieve Spiritual Growth Through Genuine Spiritual Experience
​Prepare for Kriya Initiation
(Kriya Initiation is an energetic transmission that connects aspirants directly to Mahavatar Babaji, affording the initiate the guidance and protection of the Kriya Lineage. Initiation does not require worship, oaths of allegiance or sacrifice.)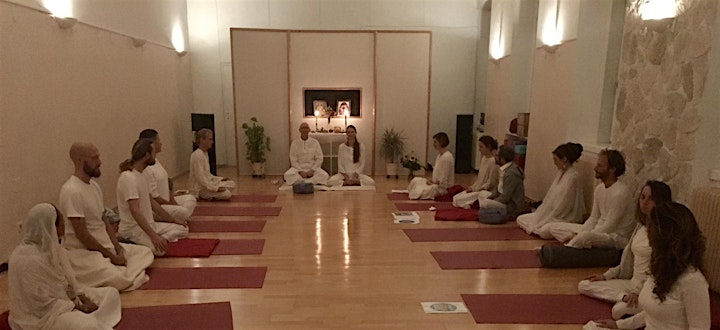 Free Info Evening
Time and Location coming soon
​​Meet Master Teacher Boehme
​Learn more and ask your questions
Tuition:
Standard 275€
To register using cash or other payment options and to learn more, please visit:
Spiritual Science Society by Clicking Here
For more info:
Please contact Manu El Silva at:
jsilvamail@gmail.com or WhatsApp +351 916 098 582
or write to
Jeff@SpiritualScienceSociety.org
Refund Policy: ​All sales final. In case of corona restrictions, tuition will apply to the online class. In other cases, tuition may be transferred to another student or applied to a future class. In the event of extenuating circumstances, please contact Jeff.
Kriya Jyoti Tantric Yoga
Kriya means "internal action." Jyoti means "Light of Knowledge." Tantra means "liberation through expansion." Yoga means "Union." Kriya Jyoti Tantra is an spiritual ancient science that directly affects your body and brain chemistry through cultivating and circulating the Divine Feminine and Masculine, the creative sexual life force and your kundalini energy. By using the techniques of Kriya Yoga, you literally evolve your nervous and endocrine systems, activating dormant abilities and perception mechanisms. As you change your perception, your world changes and you change.
Practicing Kriya Jyoti Tantric Yoga accelerates evolution on physiological, emotional, mental and spiritual levels. You don't have to believe in the practices of Kriya Yoga any more than you have to believe in the weights at the gym. If you lift the weights, you will get stronger. If you do the Kriya practices, you will evolve. Wounds rise up to be healed. You can clear the sources of your blocks, boundaries and inhibitions. Doing so, you open space for energy to flow freely and unfiltered through your being, allowing the true You to manifest in levels of bliss and fulfillment. Spontaneous spiritual experiences will occur and integrate into your being.
It is a privilege to share these principles and practices with dedicated aspirants. I am humbled to be asked to do so by my teachers. It would be an honor to share them with you. If you have any questions, please reach out to me or Manu.
Much Love to you,
Master Teacher Jeffrey Boehme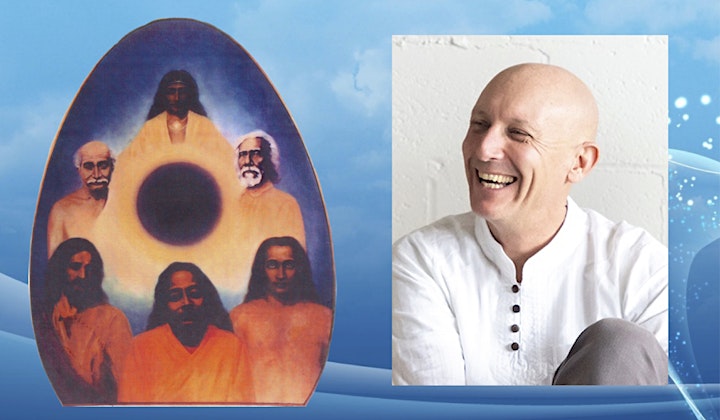 ​Who Has Time to Meditate for Hours Every Day?
In the bustle of modern living, there is not space to retreat to an ashram or temple to meditate 8 hours each day. Yet, everyone has the need for authentic personal and spiritual growth. The Tantric Kriya Kundalini Pranayam (Cosmic Cobra Breath) is known as Babaji's gift to humanity because practicing just seven repetitions each day will catalyze levels of profound growth, healing and expansion more common to ashram-temple practice. More repetitions will accelerate growth even further.
​The Cosmic Cobra Breath is a powerful transformational technique that will empower authentic personal growth. In traditional Kriya Ashram settings, aspirants must practice for five years prior to receiving Cobra Breath transmission and initiation. My teacher, Goswami Sunyata Saraswati, determined that humanity is in crisis and that some safeguards should be removed in the hopes of accelerating evolution while there is still hope. He condensed the preparatory practices and I have condensed them further. Dedicated aspirants can receive Cobra Breath transmission and initiation after three to six months of dedicated practice.
Beginning practitioners need to prepare for Cobra Breath practice. Their energy bodies must be activated in a deliberate, regulated manner. In this workshop, you will learn practices to open your energy circuits and develop their capacity to safely conduct increasing amounts of energy. These introductory practices in themselves are powerful and can bring profound emotional healing and spiritual expansion as they prepare you for Cobra Breath practice.
​In these busy times, few people can spare hours each day to meditate. Yet, everyone breathes. You might as well get maximum benefit from your breathing! In just a few minutes each day, you can transform your life from the inside out. Enhance your life. Become the You that you were meant to be.
About Master Teacher Jeffrey Boehme:
Master Teacher Jeffrey Boehme received instruction in the Vama Marg Path of Babaji's Kriya Jyoti directly from his mentor and friend, Goswami Sunyata Saraswati. In 1999, Jeffrey received hands-on transmission of the Kriya Lineage from Sunyata and was consecrated as a Kriya Kundalini Pranayam (Cobra Breath) Initiator. In addition to his responsibilities to the Kriya Lineage, Jeffrey also practices and teaches potent spiritual techniques of multiple traditions. He has synthesized a powerful system that produces dramatic results in a short time, allowing aspirants to grow spiritually while participating fully in family and society. He founded the Spiritual Science Society to share these teachings.
Master Teacher Boehme currently teaches internationally and makes his home in Santa Fe, NM, USA. Look for upcoming events in Guatemala, Canada, Egypt, Portugal, Holland, Switzerland, Austria, Mexico and the USA.