Description
March 7-13, 2016 - Rishikesh, India - Ramana's Garden Home for Children
Come Join Us on the Adventure of a Lifetime & an Experience to Transform Your Heart
Join Gurmukh Kaur, Ajeet Kaur, Harnam and Ramdesh Kaur for the second Seva Retreat in Rishikesh India, the yoga capital of the world. For the first time, we will be guests of Ramana's Garden and stay in rooms in the Sat Nam Foundation dormitory built in part by our participants in our last retreat and fully funded by Kirtan Aid! This will allow us to maximize our donation to the children (and indeed, the rooms where we will be staying are the children's facilities…they are excited to double up with other friends onsite as the money raised by our lodging will go to their college funds!)

Make Friends for Life on the Seva Retreat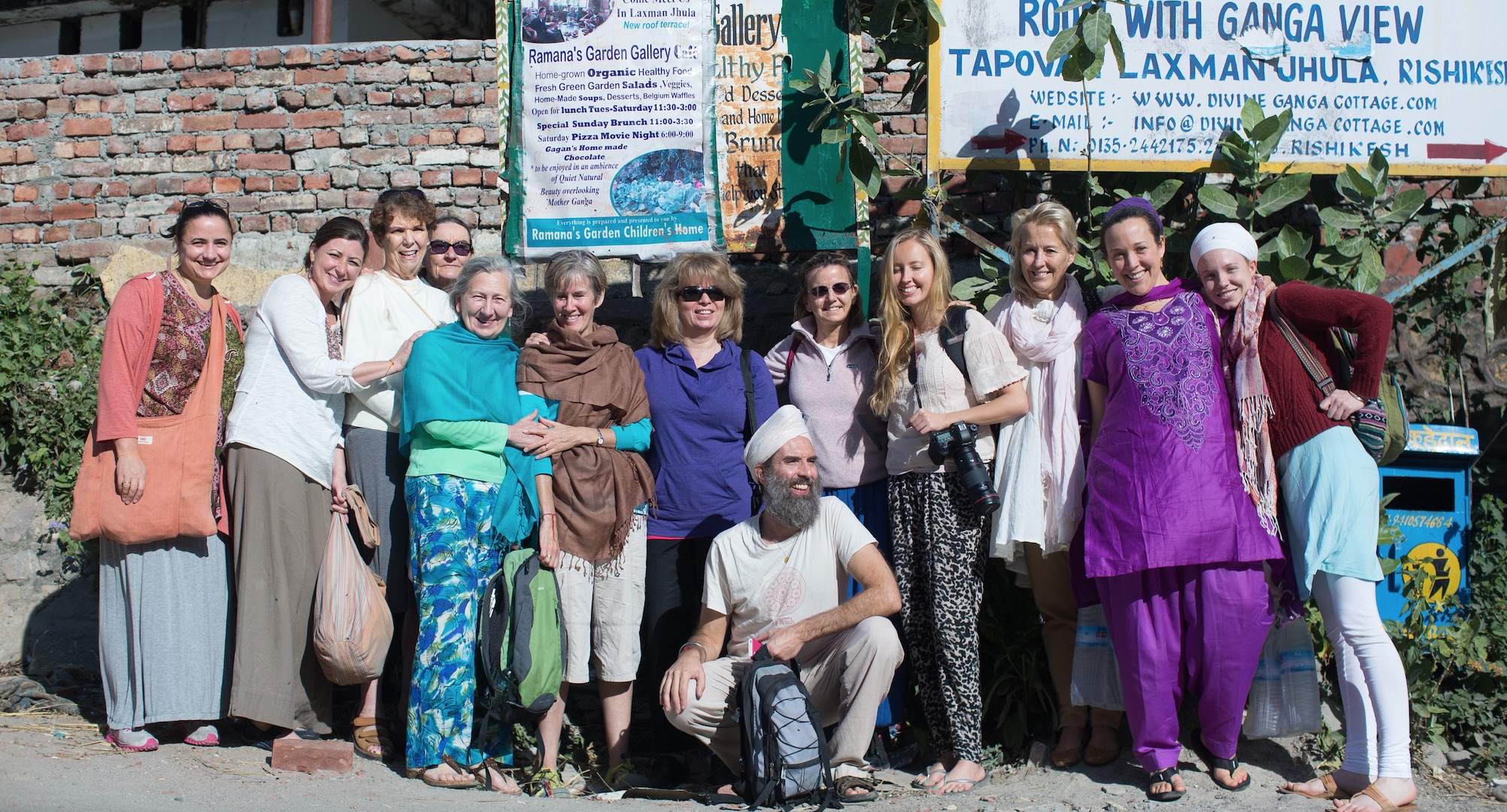 Kundalini Yoga for an Open Heart & Invicible Spirit
Each morning we will have sadhana with Kundalini Yoga and chanting to open our hearts and ready our minds and bodies to serve. Our days will be spent at Ramana's Garden working with and for the children, engaged in various seva tasks (and projects that use the specific skills that our volunteers bring). We'll even have Harnam leading a special art project.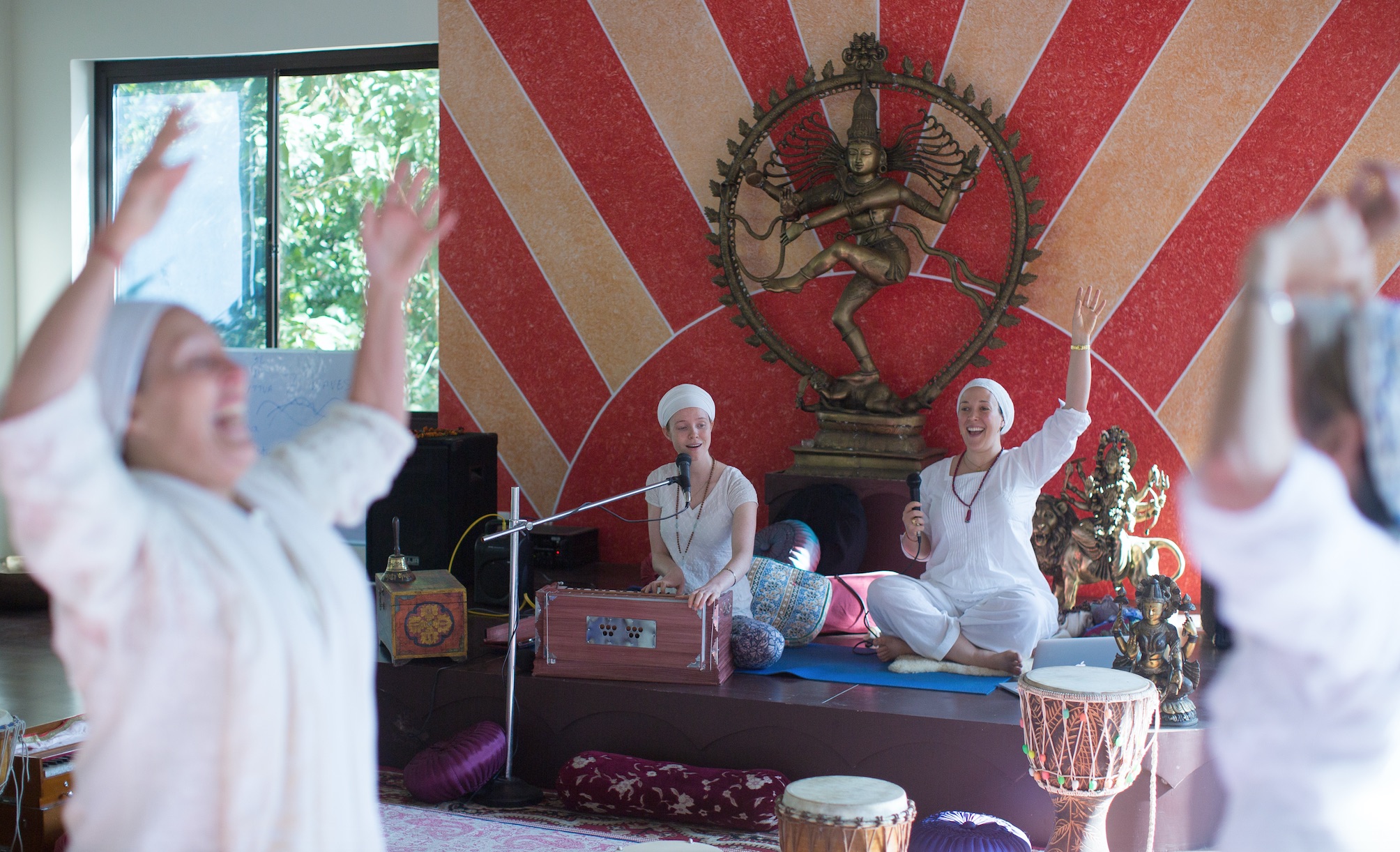 Time to Enjoy!
There will be plenty of time to explore the town of Rishikesh and spend time along the banks of the Ganga River. You will see monkeys, cows, sadhus and more in this gorgeous holy city! There are many temples in town, excellent shopping, and ayurvedic spas galore in town to enjoy during free time. We will also be blessed to have a concert with Ajeet Kaur and can enjoy the famous Rishikesh aarti together. Many of our meals will be taken at Ramana's Garden Organic Cafe (often called the best food in Rishikesh), lovingly prepared for us with ingredients grown at Ramana's Garden itself!



All proceeds from the retreat go straight to Ramana's Garden.
Ramana's Garden serves the poorest of the poor. You'll be delighted by the colorful school, happy and whimsical campus nestled into the hills above the Ganga River, and the peels of laughter that erupt from the children at a moment's notice! There's a magical yoga hall where we'll enjoy yoga classes and a kirtan with Ajeet Kaur (and the kids!) and you'll be in walking distance from the gorgeous Ganga River and famous downtown Rishikesh. Get ready for the adventure of a lifetime.

Email ramdesh@satnamfoundation.org with questions!
Tickets Include:
Shared accomodation at Ramana's Garden in the Sat Nam Foundation dormitory
All Yoga and Kirtan classes and events
Service Projects and Time with the Kids
Meals at Ramana's Garden Organic Cafe

Does not include:
Airfare
Transport to Rishikesh
Private rooms (you may stay offsite if you prefer more luxurious accomodation)
Your Guides:
Gurmukh is one of the most beloved Kundalini Yoga teachers of all time. Her transformational classes are challenging and heart-opening. She leads trainings at Golden Bridge Yoga.
Ajeet Kaur is one of the rising stars of Kirtan. Her solo albums Darshan and At the Temple Door are lush soundscapes that lead you straight into your own heart. This will be her second Seva Retreat, and she will inspire and uplift us all with her golden voice.
Harnam is a stunning artist and Kundalini yoga teacher and musician. He'll be leading an art project for us to create lasting beauty at Ramana's Garden.
Ramdesh Kaur is the facilitator of the Seva Retreats. A powerful Kundalini Yoga teacher trained by Gurmukh, she works extensively with Sat Nam Foundation. This is her second Seva Retreat, and as a past resident of Rishikesh, her local knowledge makes all the difference in your experience.