Multiple Dates
Setup My WordPress Ecommerce Website and Blog in 8-Hours
Description

HANDS-ON SESSION
This is a Hands-on, Interactive Instructor-led Training.
NO POWERPOINT SLIDES
1-Day WP Workshop uses live websites hosted on Google Cloud Platform Compute Engine.
PERSONALIZED FOR YOU
Each 1-Day WP Workshop is customized for attendees based on your goals and objective.

THE 1-DAY WP WORKSHOP™ SOLUTION
Three Results you Accomplish After Attending • Register Now
1. SAVE MONEY
There's no need to hire expensive Web Designers and Developers. Save thousands of dollars by learning how to set up and manage your WordPress site.
2. EMPOWER YOURSELF
In this workshop you will have your Blog or Website live online by the end of the class.
3. TOTAL CONTROL
You will learn how to manage important aspects of your WordPress site. Just log in and update your website whenever you want.


WHO SHOULD ATTEND
Students, Non-Profit Organizations, Small Businesses, Solo Entrepreneurs, Professionals, Bloggers, Brand Ambassadors, Influencers and Tech-Savvy Women.
WHAT YOU WILL LEARN
1. Introduction to Blogging and WordPress
2. How to Register a Domain Name and Setup a Web Hosting account
3. How to Install WordPress Manually (not the quick install method)
4. WordPress Themes: FREE versus Premium
5. Uploading and Developing Text, Images, Graphics and Video Content
6. How to Integrate your Social Media channels into WordPress
7. Plugins and Widgets: FREE versus Premium
8. Basic Ecommerce and Online Storefronts for WordPress
9. How to Secure your WordPress
10. Search Engine Optimization (SEO), Google Webmaster Tools, Sitemaps
11. WordPress Tips, Tricks and Resources
12. And More!


TESTIMONIALS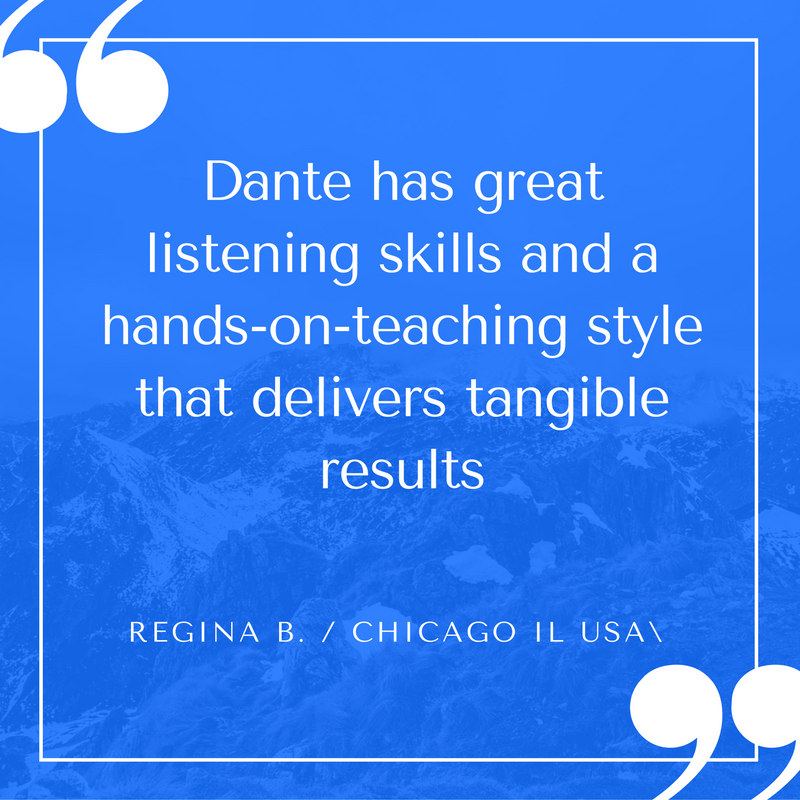 1-Day WP Workshop Attendee Regina B (Below Photo):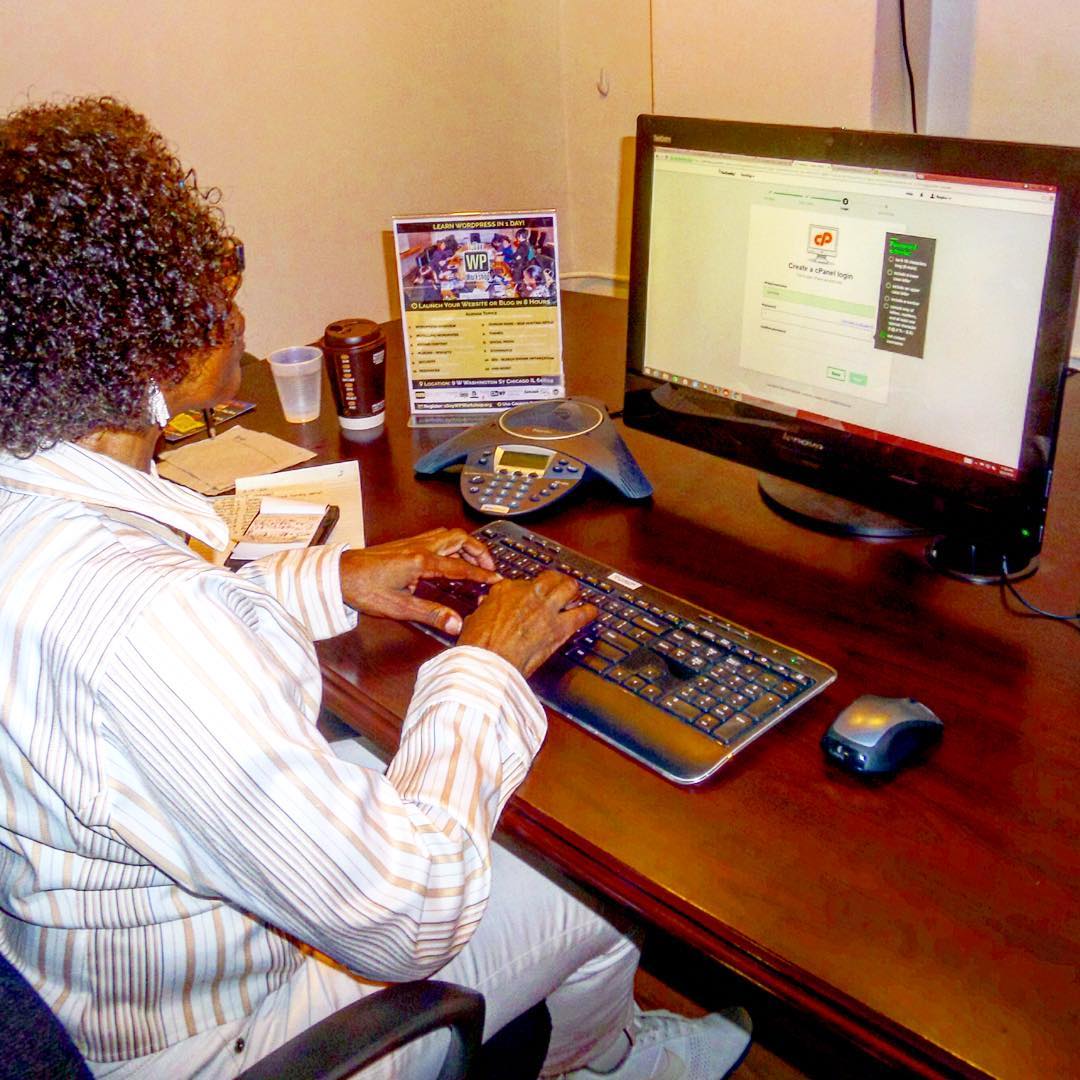 Regina B. (Chicago, IL) sets up her very first Ecommerce Website and Blog on Godaddy.com using the Control Panel dashboard.
WHAT TO BRING
Laptop or Tablet with Wi-Fi capability.
Power Cord / Extension cord.


LEAD INSTRUCTOR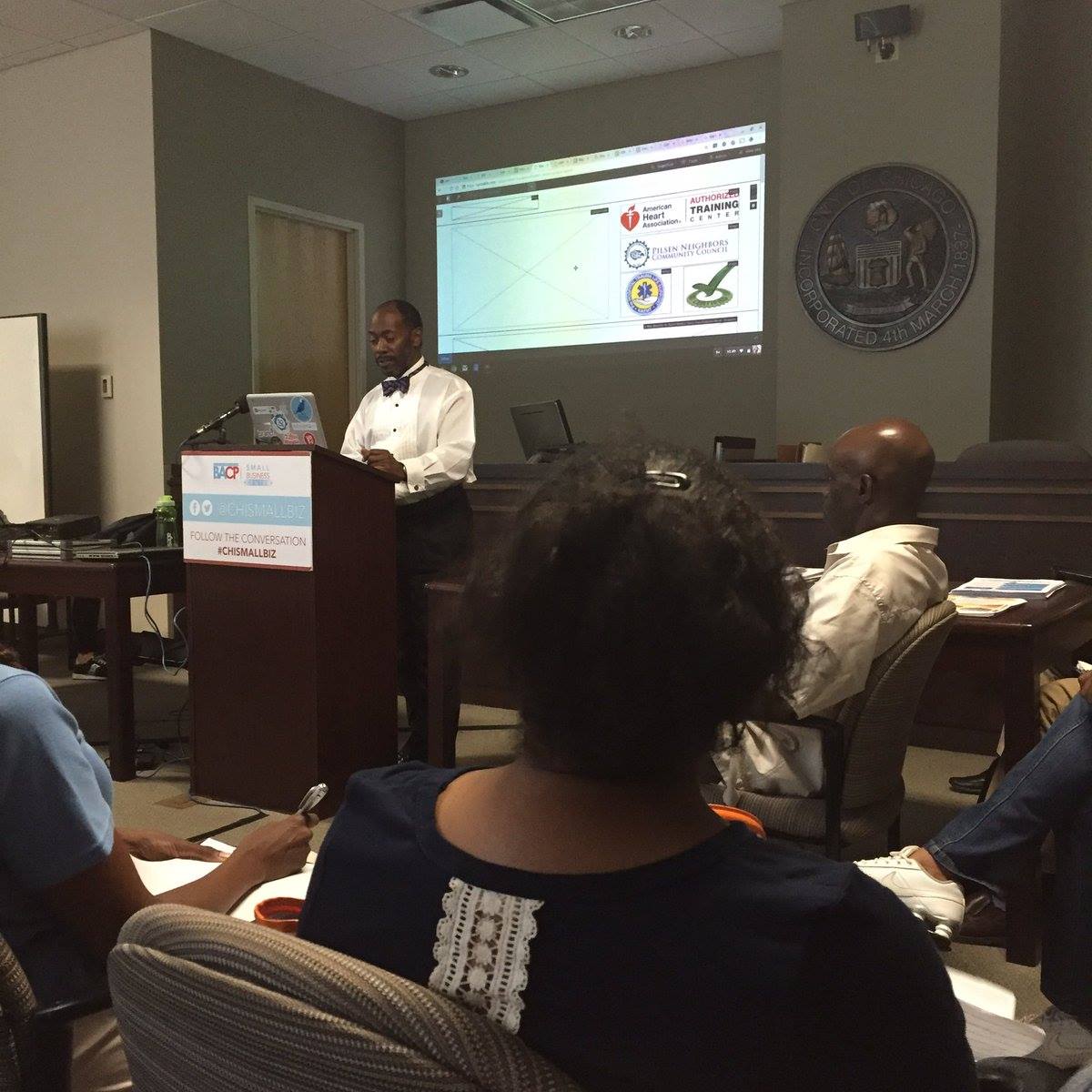 Edmund Dantés, is founder of Chicago WordPress Meetup Group (800+ members), the oldest and original WordPress Meetup community in Chicago.
Hamilton, is an established graphic designer (since 1977) and web developer (since 1994), will be your Lead Instructor.
Hamilton, who manages over 30+ domains, Ecommerce Websites and Blogs hosted on Google Cloud Platform, will show attendees how to setup their WordPress Ecommerce Website and Blog and get paid online.
12-HOUR PARKING NEARBY ONLY $17
Attendees get a $17 parking rebate ticket at Theatre District Self-Park good for up to 12 hours parking Located within walking distance about 1 and 1/2 blocks away at Lake and Dearborn