About this Event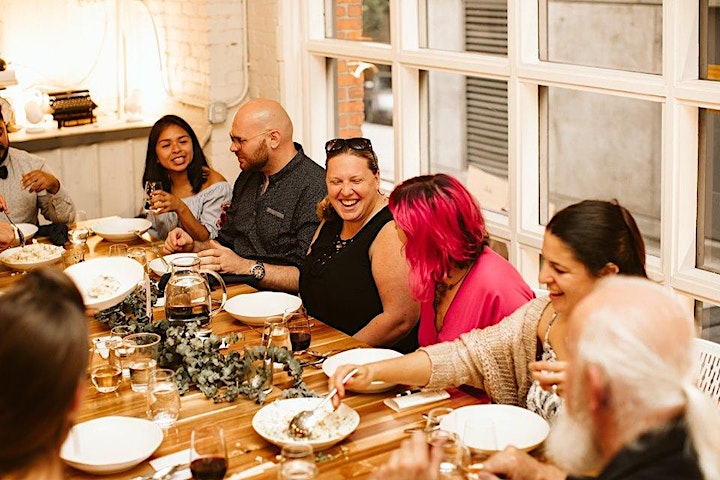 Setting The Table is a monthly gathering to learn, converse, and break bread around an important issue — presented by The Evergrey, Makers Workspaces, and Voyager's Table.
Our discussion topic this month: Can a Car-Free Seattle Work for Everyone?
Seattle has the ninth-worst traffic congestion in the U.S., but it can feel much worse when you're sitting in gridlock on I-5. For years now, we've heard city leaders say the solution lies in letting go of our personal vehicles and embracing a transportation diet made up of trains, buses, bikes, and walking. But that's easier said than done if you don't live close in or if you rely on your car to shuttle kids around.
Our city is becoming more and more expensive, and that's pushing low- and middle-income folks out of the urban core and away from easy access to alternative transportation. How do we ensure Seattle remains accessible to people of all backgrounds, abilities, and income levels?
Led by moderator Caitlin Moran from The Evergrey, local thought leaders will begin the conversation by answering your questions, and we'll see where we go from there! Our discussion leaders for this month's topic are:
Jonathan Hopkins - Director of Strategic Development, Lime

Jonathan Hopkins is a lover of cities. A graduate of West Point, Jonathan's career in transportation in Seattle has taken him from operations at Uber, to leading movements on Seattle-focused transit packages and state-wide rail planning, to serving as the ED of the local non-profit Commute Seattle, to now serving as the Director of Strategic Development for Lime in the Northwest US.

Candida C. Lorenzana - Director, Transit and Mobility, City of Seattle

After eight years of working for King County Metro, Candida joined the City of Seattle in 2014 and now serves as the Director of the Transit and Mobility Division, as she oversees a division of 52 full time employees and a $127 million budget that is focused on emerging technologies, transportation demand management, transportation equity, transit service, capital investments, & curbside management.

Carla Saulter - Founder/Writer, Bus Chick

Carla Saulter (aka "Bus Chick") is writer, a teacher, and a lifelong King County Metro rider. She started busing to school alone at age eight, and in 2003, just as she couldn't comfortably afford a car, she decided to try living without one. Carla's deep love for the bus stems from the experiences of community it provides. She has served on many local transit task forces, boards, and committees, but her favorite way to advocate for transit is to chronicle her bus experiences on her blog, which can be found at buschick.com.
As for the food: Chef Justin Khanna from Voyager's Table — a local creative who has spent over eight years in Michelin starred restaurants — will dish up a personal tasting menu with a family-style dining twist.
10% of each event's capacity will be set aside for those who are not able to afford the cost of Setting the Table in their budget. Please apply here to become eligible for this month's supper (https://forms.gle/uwWNvnBgtqcdLxvS7). For those of you that can pay full price, thank you! Your support welcomes more voices into the conversation.
Our number one goal with each of these suppers is connection. So please join us to learn and connect with your neighbors in a warm, welcoming setting.
If you're an Evergrey member make sure to get your discounted tickets! Not a member? Let's change that! Start your Evergrey membership today to unlock this discount and all the other perks that come with supporting your local newsletter.