About this Event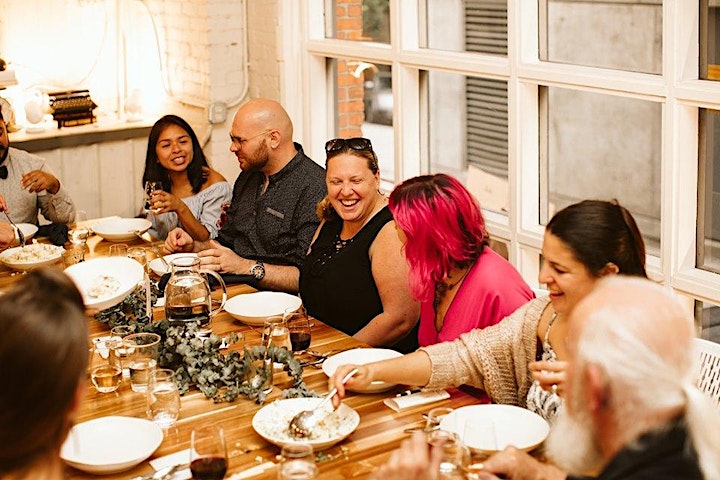 Setting The Table is a monthly gathering to learn, converse, and break bread around an important issue — presented by The Evergrey, Makers Workspaces, and Voyager's Table.
Our discussion topic this month: A Gentrifying City, Who Gets To Call Seattle Home?
Seattle is the second fastest-growing city in the country. All that growth has brought its share of benefits and challenges — including the ever-changing landscapes of our neighborhoods.
From the Central District and Rainier Valley to Ballard and Greenwood, many well-loved businesses have closed up shop and longtime residents have been displaced. At the same time, an influx of new residents and new jobs has led to a booming economy and turned Seattle into a global destination.
What does all that mean for those who call the Emerald City home?
At this Setting the Table event, we'll talk about the balance between preservation and growth and dive into the intersections between equity, affordability, and density. We'll address the elephant in the room — gentrification — and explore the role we all have to play in building a Seattle that's accessible to people from all walks of life.
Led by moderator Caitlin Moran from The Evergrey, local thought leaders will begin the conversation by answering your questions, and we'll see where we go from there! Our discussion leaders for this month's topic are:
Donald King - FAIA, Associate Professor of Architecture at University of Washington
Julie Pham - WTIA, Vice President of Community Engagement and Marketing
Jeffrey Shulman - Producer of the Seattle Growth Podcast, Co-Director of On The Brink and Marion B. Ingersoll Professor at the UW Foster School of Business
Julie Chang Schulman (Julie-C) - Seattle Hip Hop artist, cultural organizer, and primary liaison for Seattle Artist Coalition for Equitable Development
As for the food: Chef Justin Khanna from Voyager's Table — a local creative who has spent over eight years in Michelin starred restaurants — will dish up a personal tasting menu with a family-style dining twist.
10% of each event's capacity will be set aside for those who are not able to afford the cost of Setting the Table in their budget. Please apply here to become eligible for this month's supper (https://forms.gle/8TyCmDVLiJL3KQUE7). For those of you that can pay full price, thank you! Your support welcomes more voices into the conversation.
Our number one goal with each of these suppers is connection. So please join us to learn and connect with your neighbors in a warm, welcoming setting.
If you're an Evergrey member make sure to get your discounted tickets! Not a member? Let's change that! Start your Evergrey membership today to unlock this discount and all the other perks that come with supporting your local newsletter.