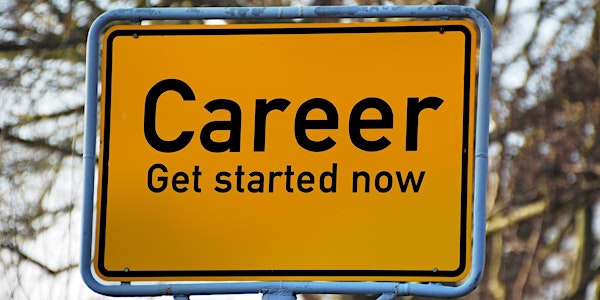 Multiple Dates
SETTING THE COURSE FOR EARLY CAREER SUCCESS: SPECIAL COVID-19 EDITION
Sales Have Ended
Ticket sales have ended
Pre-Registration for this event has closed. Please call 240-200-5401 ext. 3 or email info@sequenceservices.com to inquire about availability. Thank you for your interest in Sequence Counseling and Consulting Services Programs.
Event Information
Refund policy
Refunds up to 1 day before event
Sales Have Ended
Ticket sales have ended
Pre-Registration for this event has closed. Please call 240-200-5401 ext. 3 or email info@sequenceservices.com to inquire about availability. Thank you for your interest in Sequence Counseling and Consulting Services Programs.
A workshop for a successful job search for new and recent graduates who are establishing their career foundation, or who are exploring ideas
About this event
SPECIAL EDITION ONLINE PROGRAM
CREATE A STRATEGIC PLAN TO START YOUR CAREER, EVEN WITH UNCERTAINTY IN THE JOB MARKET!
This dynamic and interactive 1.5 hour workshop is a confidence and skill building experience for young adults ages 22 - 28+ to craft a strategic and successful entry into the workforce  on the path to their goals. Recent graduates are welcome.  Questions get asked and answered, individual circumstances can be addressed, and participants can share ideas and techniques!
This workshop covers:
Volunteering and Internship opportunities to build subject area credibility and networks: finding places to connect is a skill to build NOW

Industries that are hiring, and some that are even growing 

Resume and cover letter writing guidelines and tips

LinkedIn profiles reviews and other uses of social media for networking

Other successful networking strategies, including tips for "Introverts"

How to create opportunities through "informational Interviewing" 

Interviewing techniques and tips: BONUS FEATURE ONLINE INTERVIEWING TIPS ( hint its not like facetime with friends or a zoom class)

Negotiation strategies for accepting a job offer

Skills for declining a job offer that keep future options open
This workshop is intended for young adults and recent graduates who are establishing their professional goals and new to their professional field. The current life of social distancing may cause drop in motivation and a spike in anxiety, the best way through can be a roadmap to your future.
REGISTRATION AND LOG-IN: Participants will receive online confirmation and be emailed a link for the meeting within 24 hours of the meeting. Ticket sales end 12 hours before the event start time. Please ensure a quiet place to fully participate, and feel free to ask questions relevant to your background, situation and hopes.
About the Presenter:
Becky Roth, MSW, LMSW, Certified Professional Coach (CPC), Assistant Director of Career Services, Sequence Counseling and Consulting Services
Website: www.sequenceservices.com
Phone: 240-200-5401 Ext 700
For Registration Questions: 240-200-5401 ext. 3 or info@sequenceservices.com
With over eighteen years of experience in the coaching field, Becky is  dedicated to professional coaching of individuals toward achieving success, balance and fulfillment in their lives and careers. Becky frequently consults and conducts leadership development trainings. She is a skilled and enthusiastic presenter who has conducted trainings for companies in Baltimore, Northern Virginia, Chicago, and Philadelphia, on topics such determining career options, as re-entering the workplace, resume and LinkedIn development, job search and networking strategies. 
BECKY'S WORKSHOPS ARE ALWAYS RATED "5 STARS" BY PARTICIPANTS
Testimonials:
"Becky is an excellent career adviser and was very helpful when I was looking for full time work and considering a possible career change. She is very easy to talk to, a great listener and able to provide instant feedback and confidence-building advice. I would highly recommend Becky's services to anyone who is looking for help getting back to work or considering a change in career" -- R.F, Graphic art manager.
"It has been a great pleasure working with Becky. I learned a lot and I couldn't have done such a good job in my interview if I didn't have her support and expertise. I enjoyed Becky's style, caring attitude, and knowledge. Not only is she one of the best career coaches, but she goes beyond the limit to help people." --N.A., Health Sales
"Thanks again for coaching me on job searching and, most important, building my confidence to go out and network. Your support was invaluable." -- J.H., Professor
"Working with Becky I know that I've made a well-worth-it investment in both my career and my life. Sometimes when you hit a plateau in your life and/or career, it's time to hire a professional. I highly recommend Becky as a Career Coach. She blends both a professional and sensitive mixture into her coaching and sincerely wants her clients to succeed; she definitely goes the extra yard. I am so happy I've invested both the money and time into her program, it's like a vitamin B shot to my career." -- S.K., Financial Sales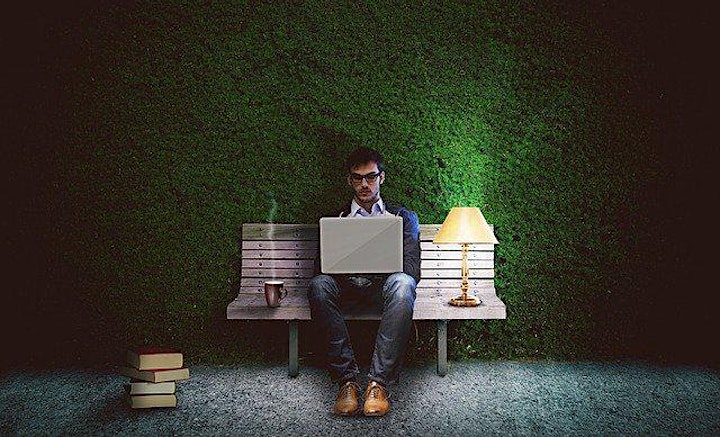 Location
Refund policy
Refunds up to 1 day before event
Organizer of SETTING THE COURSE FOR EARLY CAREER SUCCESS: SPECIAL COVID-19 EDITION
Counseling, Wellness, and Career Services
The Sequence Institute for Learning and Education is the training branch of Sequence Counseling and Consulting Services, offering counseling, career and wellness services. Our workshops, seminars, and retreats are designed to promote success and development for participants across the spectrum of our services.
Sequence is a multidisciplinary group private practice offering services to individuals, couples, families, and organizations. Using evidence-based knowledge and techniques, we promote healthy individuals, families, and workplaces.
All services are offered both locally and nationally. In Maryland, we offer counseling services in our Rockville and Silver Spring offices, and through seminars and workshops at our Sequence Institute Classroom in Silver Spring and throughout the Greater Washington area. Phone and video conferencing may be used for career services in any location, and for therapy to residents of the state of Maryland.
Webinars and other online services are also frequently offered through our website.
Please visit our website www.sequenceservices.com to learn more about our current programs and services, or contact our Director of Training to schedule a workshop or presentation for your organization at 240-200-2501 ext 3 
May Your Day Be Mindful