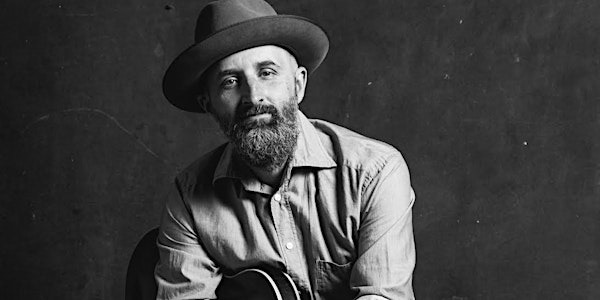 Seth Walker, Arthur James @BALLARD HOMESTEAD
Abbey Arts presents: Seth Walker
When and where
Location
Ballard Homestead 6541 Jones Avenue Northwest Seattle, WA 98117
Refund Policy
Refunds up to 7 days before event
About this event
"A soulful singer, a skilled songwriter, and a guitarist with a sharp, clear tone, Seth Walker is a blues artist who isn't afraid to stretch the boundaries of the genre. Walker's music is informed by jazz, soul, gospel, R&B, and country as well as purist's blues. He discovered the guitar when he was in his late teens and, thanks to a savvy uncle, he was introduced to the blues and fell under the spell of blues artists like T-Bone Walker, Snooks Eaglin, and B.B. King.
Walker moved to Austin, Texas when he was in his early twenties and began to hone his craft, developing a clean, classic electric guitar tone and an impressively soulful vocal style, part Ray Charles, part Delbert McClinton. He also learned to write songs, and released his first album in 1997.
Walker released the concert set Live at Mauch Chunk Opera House in 2018, and promptly returned to the studio to cut the album, Are You Open? in February 2019, another set of songs steeped in blues, jazz, and Southern influences. Like many musicians who spent much of their time on the road, Walker was unexpectedly sidelined when the COVID-19 pandemic put touring on hold in 2020. Adding to his anxieties, Walker was soon dealing with a difficult romantic breakup. He channeled his emotions into songwriting, and his personal crises informed his 2022 studio effort I Hope I Know."
-Artist Bio
"Born in Riverside, California, the oldest child in a military family, Arthur James has been traveling all his life. His songs are the landmarks of his journey and they paint vivid landscapes of the many thousands of miles he's seen in a struggle to find the meaning of 'home'.
In 2012, the singer-songwriter found himself in Seattle, WA. He released an EP called The 4th Floor in 2014 comprised of songs written about his close friends lives and their real-life experiences.
The 4th Floor was followed up with Anyway...Here's "Wonderwall" in 2016. This EP was inspired by Alan Lightman's novel, Mr g. After experiencing Lightman's finesse in describing what might have existed before the universe was created, Arthur wanted to write about just that - the absence of everything. The record includes a cover of the song, Liars, by Ron Scott which was made popular by Gregory Alan Isakov.
His new EP, Heckraiser, is now available. The album was written in an effort to further expand on Arthur's instrumental and vocal abilities. It was tracked in his home in Seattle, then sent to be mixed and mastered by Sean Downes in Minot, ND. Heckraiser includes a cover of Brittle Boned by Julien Baker and a song written specifically for his dad called Father's Size.
His lyricism lends to his patience and attention to the substance of every song, with nods to his influences, Gregory Alan Isakov, David Bazan, Beth Orton, Brandi Carlile, Dolores O'Riordan and John K. Samson."
-Artist Bio
@ Ballard Homestead
7p doors, 7:30p show
All ages, mostly seated
--------------------------------------------------
EVENT & VENUE INFO:
Please refrain from talking or texting during the show.
Please enter quietly if the show has already begun.
Please leave quietly, it's a very quiet neighborhood.
For ADA information at Ballard Homestead, please see www.ballardhomestead.org/rent or email arts(at)fremontabbey.org
Quiet Picnics Welcome. Light snacks & non-alcoholic beverages may be available for purchase at the venues, but no other food or bar service at these shows.

--------------------------------------------------------------------------
ABOUT ABBEY ARTS, SEATTLE:
NONPROFIT 501C3, NON-RELIGIOUS, EST. 2005
Presenting welcoming music, arts & cultural experiences for people of all ages & incomes.
Home Venue: Fremont Abbey, 4272 Fremont Ave North, Seattle, WA 98103 / 206-414-8325 Ballard Homestead: 6541 Jones Ave NW, Seattle | + UHeights Auditorium, St Mark's Cathedral, & more
--------------------------------------------------
See Updated Public Health Safety Info at the bottom of this page under Abbey Arts Presents. All Abbey Arts venues adhere to WA State & King County health guidelines. Thanks for helping keep our community safe!
--------------------------------------------------