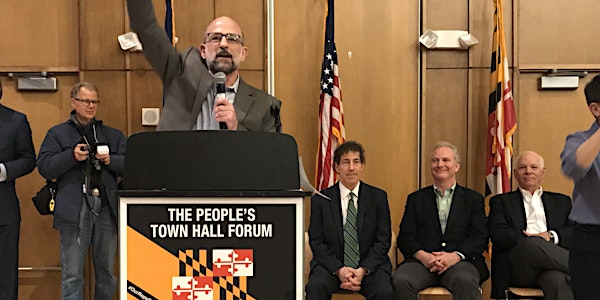 Seth Grimes 2018 Campaign Kickoff II – October 29, 2-4 pm, Bethesda
When and where
Location
(private home; RSVP for address) Bethesda, MD
Description

Help Seth launch his campaign for Montgomery County Council.
Seth is running for one of four at-large seats, building on his extensive experience in local government and as a community activist. Attend and join friends and neighbors to hear about Seth's campaign for a progressive agenda focused on environmentalism, equity, affordability, and good government... and to hear from a special guest, a progressive hero who now represents us on the national stage
This event is FREE & open to all.
If you support Seth but can't make it: Your donation of $10-$150 will help Seth compete county-wide. Seth is participating in Montgomery County public finance – a county match will multiply the value of your donation – and is not accepting developer or PAC money.
Would you like to join the Host Committee? Just agree to invite 10 (or more) others. Contact Seth at seth@sethgrimes.org.