Description
Ready. Set. Godin!
Behind the Brand with Bryan Elliott is going live with Seth Godin!
On Thursday, February 15th, join host Bryan Elliott and bestselling author Seth Godin, as Seth answers your toughest business questions in a 2-hour interactive audience Q&A jam session.
This will be followed by a special stage presentation and filming of Behind the Brand in front of a live audience with show host Bryan Elliott in conversation with Seth on the main stage.
Doors open at 5:15pm for Limited Seating Pass holders who are attending the Q&A session. The evening will inspire you to think big as you customize the experience to your own ventures: business, nonprofit, creative, and beyond.
The Q&A session is your chance to engage with Seth personally as well as learn from the questions and answers Seth shares with other audience members. Limited Seating Pass attendees will also receive a special surprise!
Doors open at 7:15pm for Main Stage Presentation only Pass holders who are only attending the special stage presentation.
Schedule:
5:30pm-7:30pm | 2-hour LIVE interactive audience Q&A jam session with Seth
7:30-8:30pm | Live filming of Behind the Brand with host Bryan Elliott in conversation with Seth.

Group tickets:
There are special discounts for groups of (up to) ten people sharing a ticket. Click TICKETS for more details.
---
I'm also honored to introduce our nonprofit partner for this event, Today I'm Brave, whose mission is to inspire individuals and organizations through Brave initiatives and by sharing Brave stories. A portion of the proceeds from the event will be donated to Today I'm Brave.

---
Special thanks to our event sponsors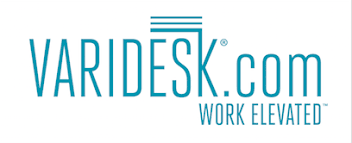 Varidesk's award-winning sit-stand desktops are designed to be simple to set up and easy to use. That means no assembly and no installation, plus they sit right on top of your current desk. And switching between sitting and standing only takes a few seconds. For more info visit https://www.varidesk.com/

We are a collection of corporately and franchise owned Publishers with the same common core purpose: to connect reputable local home improvement companies with the top single family owner-occupied homes in every market we publish by designing client-specific brand-to-action advertising. For more info visit: https://thehomemag.com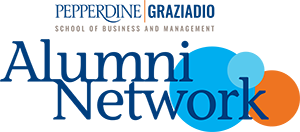 At the Pepperdine University Graziadio Business School, we believe tomorrow's leaders are visionary and values-centered. We offer full-time and part-time MBA programs, as well as master's, bachelor's, and joint degree programs that are entrepreneurial in spirit and global in orientation.
About author, Seth Godin
SETH GODIN is the author of 18 books that have been bestsellers around the world and have been translated into more than 35 languages. He writes about the post-industrial revolution, the way ideas spread, marketing, quitting, leadership and most of all, changing everything. You might be familiar with his books Linchpin, Tribes, The Dip and Purple Cow.
---
About Behind the Brand with Bryan Elliott
Behind the Brand is a show about innovators, entrepreneurs and the stories behind their success. It's like a backstage pass inside the minds, companies and lifestyles of some of the smartest and most interesting people on the planet.
Each episode, host Bryan Elliott talks with successful people from eclectic areas like those who build big businesses and brands, to athletes, celebrities, artists and more--so that you, the audience can learn their secrets.
Prior guests include Shark Tank's Daymond John, Mark Cuban, outspoken entrepreneur, Gary Vaynerchuk, self-made billioniare and Spanx founder Sara Blakely, journeyman actor Mike Rowe, The Dog Whisperer, Cesar Millan, motivational coach, Tony Robbins, surfer and shark attack survivor, Bethany Hamilton and many more. Watch one of more than 200 episodes here: http://youtube.com/BehindtheBrandTV